Sprint offers 30-day guarantee that you'll love the network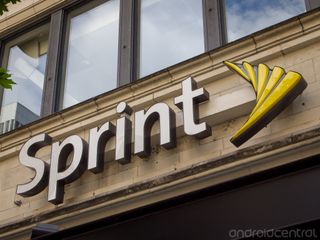 Sprint has announced a new 30-day satisfaction guarantee. The company is so sure you'll love the U.S. carrier's network that it will refund you the cost of the smartphone (once returned) and service if you're not completely satisfied. Available for a limited time only, this guarantee can be applied to new customer accounts, as well as eligible businesses who activate a line.
But fear not if you're already a customer as the guarantee will be tied to any new lines you add. It's an interesting way to lure new customers, but if you're looking to make a switch you may want to check out Sprint to see if you'll be happy with its network. As an added bonus, Sprint will offer up to $650 to cover the cost of switching for a competitor network.
Press Release
VERLAND PARK, Kan. (BUSINESS WIRE), March 25, 2016 - The Sprint (NYSE: S) network really is faster and it's more reliable, with better coverage than ever. Starting today, Sprint will offer a 30-day satisfaction guarantee – the industry's best consumer satisfaction guarantee. If customers aren't completely satisfied within 30 days, Sprint will refund the cost of the device and service charges.
The Sprint satisfaction guarantee is available for a limited time to new customers and eligible small business customers who activate a line of service at a Sprint company-owned store or preferred retailer, by calling 1-800-SPRINT1 or online at sprint.com. The guarantee also is available to current customers adding new lines of service in a Sprint store, online at sprint.com or by calling 1-800-SPRINT1.
"As I talk with wireless consumers across the country, they tell me over and over that a reliable network is the make-or-break factor in their buying decision," said Marcelo Claure, Sprint CEO. "Sprint's 30-day satisfaction guarantee is giving consumers the opportunity to try us out worry-free and experience everything Sprint has to offer – our award-winning, super-fast LTE Plus Network, the best price for unlimited plans, and so much more. No gimmicks, it's that simple. And AT&T, Verizon and T-Mobile customers can still save 50 percent off most standard rate plans when they switch to Sprint."
Faster, More Reliable Network
In the second half of 2015 Sprint achieved a total of 212 first-place (outright or shared) RootMetrics® RootScore Awards for overall, reliability, speed, data, call, or text network performance in 125 metro markets, compared to 135 awards in 2H14 and 27 awards in 1H14.
In addition, Sprint's analysis of Nielsen Mobile Performance Data shows the Sprint LTE and super-fast LTE Plus Network beat Verizon, AT&T and T-Mobile by delivering faster download speeds.
Sprint LTE Plus, available today in more than 150 U.S. markets, takes advantage of Sprint's rich triband spectrum portfolio and uses some of the world's most advanced technologies in wireless, such as two-channel carrier aggregation and antenna beamforming. With LTE Plus, Sprint customers with compatible devices can experience peak download speeds in excess of 100 Mbps.
Consumers continue to have the opportunity to save 50 percent off most AT&T, T-Mobile and Verizon standard rate plans when they switch to Sprint. In addition, Sprint will cover switching fees up to $650 per line
I wouldn't wish Sprint even on my worst enemy, it would be cruel and unusual punishment. Their network is utter garbage in my area. Why they have Sprint stores in my area is anyone's guess.

When is the last time you've tried them? In the areas I frequently I pull around 30 down fairly consistently.

Shut up Sprint your network is garbage... Sent from the iMore App

Sprint service has been getting worse for me lately, weirdly enough.

Oddly enough they are reporting a text message and network outage. I left Verizon for them too.

I was ON the Sprint Network in the latter half of 2015, and I call 100% BS on this one. Hardly ever on LTE or 4G, mostly on terribly slow 3G. And when I actually was on LTE, it was STILL slow and would drop out frequently. Sent from the iMore App

The only thing that has to offer is the price on my I phone 6 s plus Sent from the iMore App

Sprint Sent from the iMore App

I've had and left Sprint twice. There won't be a third. Land of a thousand nopes. Sent from the iMore App
Thank you for signing up to iMore. You will receive a verification email shortly.
There was a problem. Please refresh the page and try again.