Sprint posts first positive annual earnings report in 9 years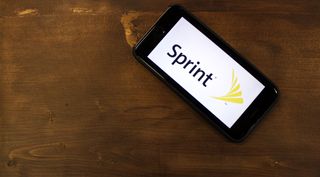 Sprint has published the company's report for the fiscal year of 2015. The U.S. carrier posted an operating income of $310 million for the year, which is positive for the first time in a reported nine years. As for the last quarter, Sprint managed to pocket $8 million as operating income, which included $258 million worth of charges.
As for customer additions, the company reported postpaid net additions of more than 1.2 million through the year, adding just 56,000 in Q4. Sprint also enjoyed its best postpaid churn of 1.61 percent, as well as a phone churn of 1.52 percent for 2015. The company has posted expectations of operating income for 2016 to be between $1 billion and $1.5 billion.
See the full financial report for 2015 for more details.
Um...... They only added 56,000 post paid subscribers when analyst expected them to add 230,000. I'm pretty sure this isn't right. Still 9 years and counting for consecutive losses. They aren't even projecting to be out the red themselves until 2017.

Miracles do happen Sent from the iMore App
Thank you for signing up to iMore. You will receive a verification email shortly.
There was a problem. Please refresh the page and try again.