Sprint to raise $2.2 billion by selling and leasing back network assets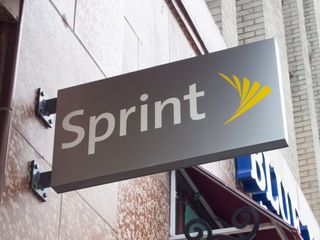 Sprint has announced a plan to shore up its financial house by striking a deal to sell portions of its network assets for $2.2 billion and then lease them back. As part of the deal, Sprint says the transaction will see network assets shifted to several remote entities (referred to collectively as Network LeaseCo) to be used as collateral for loans. From Sprint:
Sprint says that the assets that are part of the transaction, which carry a net value of around $3 billion, are mostly made up of networking equipment at cell towers.
While a bit complicated, this is a pretty standard move and one that several other carriers have made over the years. Rather than owning the network equipment outright while the business is tight on free money to spend, it makes sense to sell the towers to an outside entity and lease them back, giving the carrier money up front to use for other initiatives without giving up the ability to use the equipment for the duration of the lease.
Press Release:
Sprint signs $2.2 billion deal for the sale and lease-back of certain existing network assets
Attractive cost of funding in mid-single digits
OVERLAND PARK, Kan. (BUSINESS WIRE), April 06, 2016 - Sprint Corporation (NYSE: S) entered into a transaction with several bankruptcy remote entities (collectively "Network LeaseCo") for the sale and leaseback of certain existing network assets, which is expected to close next week and provide the company with $2.2 billion of funding. When closed, the transaction will immediately improve the company's liquidity position at an attractive cost of capital in the mid-single digits.
"Sprint and SoftBank have worked together again to create a unique structure that provides Sprint with an attractive source of capital," said Sprint CFO Tarek Robbiati. "This transaction is an important first step in addressing upcoming debt maturities and allows us to stay focused on our corporate transformation, which involves growing topline revenues and aggressively taking costs out of the business to improve operating cash flows."
Network LeaseCo will acquire certain existing network assets and then lease them back to Sprint. The assets acquired by Network LeaseCo will be used as collateral to raise approximately $2.2 billion in borrowings from external investors, including SoftBank. The $2.2 billion of cash proceeds Sprint expects to receive from the transaction is scheduled to be repaid in staggered, unequal payments through January 2018.
For accounting purposes, Sprint will consolidate Network LeaseCo and Sprint's consolidated financials will reflect the cash proceeds it receives and the underlying debt of Network LeaseCo. The network assets involved in the transaction, which have a net book value of approximately $3 billion and consist primarily of equipment located at cell towers, will remain on Sprint's consolidated financial statements and will continue to be depreciated. In addition, Sprint will record interest expense incurred in connection with the debt of Network LeaseCo.
As of December 31, 2015, Sprint had total liquidity of $6 billion with an additional $600 million of availability under vendor financing agreements that can be used toward the purchase of 2.5 GHz network equipment.
Safe Harbor
This release includes "forward-looking statements" within the meaning of the securities laws. The words "may," "could," "should," "estimate," "project," "forecast," "intend," "expect," "anticipate," "believe," "target," "plan," "providing guidance," and similar expressions are intended to identify information that is not historical in nature. All statements that address operating performance, events or developments that we expect or anticipate will occur in the future — including statements relating to this sale and leaseback transaction and statements expressing general views about future operating results — are forward-looking statements. Forward-looking statements are estimates and projections reflecting management's judgment based on currently available information and involve a number of risks and uncertainties that could cause actual results to differ materially from those suggested by the forward-looking statements. With respect to these forward-looking statements, management has made assumptions regarding, among other things, ability to recognize the expected benefits of the sale and leaseback transaction; availability of various financings, including any additional financing transactions; and the timing of various events. Sprint believes these forward-looking statements are reasonable; however, you should not place undue reliance on forward-looking statements, which are based on current expectations and speak only as of the date when made. Sprint undertakes no obligation to publicly update or revise any forward-looking statements, whether as a result of new information, future events or otherwise, except as required by law. In addition, forward-looking statements are subject to certain risks and uncertainties that could cause actual results to differ materially from our company's historical experience and our present expectations or projections. Factors that might cause such differences include, but are not limited to, those discussed in Sprint Corporation's Annual Report on Form 10-K for the fiscal year ended March 31, 2015. You should understand that it is not possible to predict or identify all such factors. Consequently, you should not consider any such list to be a complete set of all potential risks or uncertainties.
About Sprint
Sprint (NYSE: S) is a communications services company that creates more and better ways to connect its customers to the things they care about most. Sprint served more than 58.4 million connections as of December 31, 2015 and is widely recognized for developing, engineering and deploying innovative technologies, including the first wireless 4G service from a national carrier in the United States; leading no-contract brands including Virgin Mobile USA, Boost Mobile, and Assurance Wireless; instant national and international push-to-talk capabilities; and a global Tier 1 Internet backbone. Sprint has been named to the Dow Jones Sustainability Index (DJSI) North America for the past five years. You can learn more and visit Sprint at www.sprint.com or www.facebook.com/sprint and www.twitter.com/sprint.
Get more iMore in your inbox!
Our news, reviews, opinions, and easy to follow guides can turn any iPhone owner into an Apple aficionado