Sprint reports Q2 operating loss of $192 million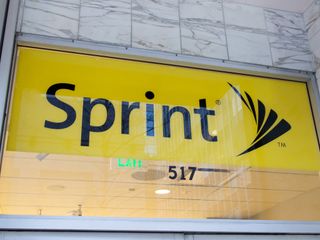 Sprint has reported its second quarter 2014 financial results today. Overall the carrier is reporting an operating loss of $192 million on operating revenue of $8.5 billion. On the subscriber front, Sprint said it has added a net total of 590,000 customers. Most of these additions were through its wholesale business, however, as the company experienced a net loss of 272,000 postpaid customers while picking up a total of 35,000 prepaid customers.
These numbers are a bit bleak for Sprint, but it's not all bad news, as the company is reporting that its postpaid phone gross additions grew 37 percent month-over-month in September, and increased year-over-year for the first time this year. Sprint also says that it has increased its 4G LTE coverage to 260 million people nationwide.
In addition, Sprint has outlined what it is calling a 'transformation plan' in order to turn its business around based on a variety of factors such as network upgrades, cost reductions, and the launch of compelling price plans for customers.
You can find the detailed press release below:
OVERLAND PARK, Kan. (BUSINESS WIRE), November 03, 2014 - Sprint Corporation (NYSE: S) today reported operating results for the second fiscal quarter of 2014, including consolidated net operating revenues of $8.5 billion, an operating loss of $192 million, and Adjusted EBITDA* of nearly $1.4 billion. These results occurred during a transitional quarter for the company, as Marcelo Claure was appointed the new president and chief executive officer in mid-August.
"We have started a transformational journey," said Claure. "While the company continues to face headwinds, we have begun the first phase of our plan and are encouraged with the early results. Every day we are focused on improving our standing with consumers, improving our network and controlling our costs."
Taking Actions to Improve the Business
Entering the quarter, the company faced challenges related to competitive positioning and adverse impacts to the customer experience resulting from its comprehensive network upgrade efforts over the last several quarters. As a result, the company has incurred losses of postpaid phone customers that are pressuring revenue trends. To address these challenges and begin to improve the performance trajectory, the company has initiated its transformation plan with a focus on four key areas.
Competitive Value Proposition ++ During the quarter, the Sprint brand was repositioned with the launch of compelling new price plans and promotions designed to deliver the Best Value in Wireless. Sprint Unlimited Plans offer the best value for individuals and couples at $50–$60/month per line. ++ Sprint Family Share Pack offers the best value for families and doubles the data of national competitors. ++ Sprint Business Share Plans offer lower rates and more data than national competitors' smartphone plans. I++ ndustry-first iPhone for Life leasing plan offers the lowest total cost of iPhone ownership for consumers starting at only $20/month.
Network ++ The company is focused on delivering a consistent, reliable network experience with competitive voice performance, data capacity to meet growing customer demand and improved coverage. ++ Deployment of Sprint's multi-band 4G LTE service offering continues, with emphasis on completing the build out of the 800 MHz spectrum and expanding the 2.5 GHz spectrum coverage.
Cost Optimization ++ Sprint is undertaking a comprehensive review of all expenses to optimize its cost structure and is targeting $1.5 billion of annualized cost reductions compared to 2014 spending levels. ++ As part of the cost reduction efforts, the company is announcing additional headcount reductions of approximately 2,000 positions. Inclusive of recent work force actions, total labor cost is expected to decline $400 million on an annualized basis which will include internal and external labor costs.
People ++ The company has launched a management review and will seek to grow its leadership talent with a combination of internal candidates, new outside talent and SoftBank resources.
Early Market Results.
Early reaction to Sprint's new positioning and offers is encouraging.
Postpaid phone gross additions grew 37 percent month-over-month in September and increased year-over-year for the first time in 2014.
Sprint platform postpaid phone net losses slowed by nearly 60 percent in September.
Sprint achieved its most successful iPhone launch in company history with record sales volumes. "While we are pleased to see customers respond to our new value proposition, we must continue to take bold actions to reach our goal of returning to growth in postpaid phone customers," added Claure. "By improving our competitive position and driving costs out of the business, we plan to deliver long-term value creation."
Network Deployment Continues and Performance Improves
4G LTE coverage expanded to 260 million people.
2.5 GHz LTE deployment now covers 92 million people and remains on track to hit 100 million by the end of the year.
Sprint's network recently received 94 first-place or shared first-place RootScore® Awards for reliability, call and/or text performance in cities across the country, according to recent reports by RootMetrics®.
"In RootMetrics recent studies of many top population metro areas we've seen improvements in Sprint's data network reliability and speeds from a year ago," says Bill Moore, CEO of RootMetrics, an independent mobile analytics company. "This is good news for Sprint's customers in these areas, who are benefiting from investments that Sprint has made in these markets."
Quarterly Financial Results
Operating loss was $192 million compared to an operating loss of $398 million in the year-ago quarter primarily driven by lower depreciation and amortization as the year-ago period included accelerated depreciation related to CDMA assets.
Consolidated Adjusted EBITDA* of nearly $1.4 billion grew 3 percent over the prior year period, driven by double-digit growth within the Wireless segment. Wireless Adjusted EBITDA* of $1.37 billion increased 14 percent from the prior year period, as cost reductions across the business offset lower service revenues driven primarily by continued postpaid phone customer losses. Lower cost of service expenses related to the completion of the 3G and voice network replacement, lower net subsidy costs from the introduction of installment billing plans, and lower customer care and selling costs all contributed to the year-over-year growth.
Sprint platform net additions were 590,000, mostly driven by strong wholesale net additions.
Postpaid tablet net additions were 261,000 in the quarter, while phone losses were 500,000 and other device losses were 33,000.
Sprint had 55 million connections at the end of the quarter.
Updated Outlook
Given the success of the new offers, the company expects increased selling costs associated with significantly higher gross additions and upgrade volumes in the fiscal third quarter of 2014. In addition, the significant loss of postpaid phone customers over the last few quarters has pressured wireless service revenue, and this trend is expected to continue into the next quarter. Therefore, Consolidated Adjusted EBITDA* is expected to be $5.8 billion to $5.9 billion for calendar year 2014.
The company still expects to meet its 800 MHz and 2.5 GHz deployment targets for the year, and now expects capital expenditures to be under $6 billion for calendar year 2014.
Source: Sprint
Get more iMore in your inbox!
Our news, reviews, opinions, and easy to follow guides can turn any iPhone owner into an Apple aficionado