Sprint teams up with David Beckham to launch its new 'All-in' unlimited plans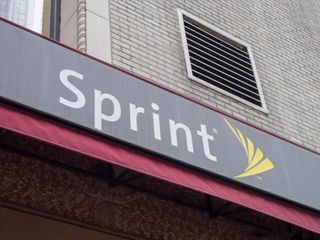 Sprint has kicked off a new marketing campaign with football superstar David Beckham, launching not only digs at competitors in the US, but also highlighting the network's new "All-in" plans. The company hopes that the new plans will offer a simpler option for consumers, making it clear exactly how much the smartphone and accompanied plan will set them back.
The "All-in" plans cover not only the handset, but unlimited calls, SMS and data with a single fee. It's noted by Sprint that for the iPhone 6 or Samsung Galaxy S6, the All-in plans start at $80 per month. And for $60 (plus $20 for the phone) a month, the plans aren't cheap.
It's also worth noting that Sprint doesn't appear to be including VAT with its All-in plan campaign, thus you'll need to add a small amount to the total monthly payments. See the press release below for more details.
Sprint (NYSE: S) unveiled a new pricing scheme called "All-In" that incorporates an unlimited $60 per month service plan and a $20 per month device payment in one price point. Sprint says that the pricing plan is more transparent about the total monthly cost a customer pays than other carriers' plans, and is rolling out an advertising campaign featuring soccer star and businessman David Beckham to tout the new offering.
With All-In, consumers will pay $20 per month to lease a 16 GB smartphone of their choice, and $60 per month for unlimited voice, texting and data. Sprint said there are no up-front phone costs or sales tax, aside from a one-time, $36 activation fee. If customers want a smartphone with more internal storage, they would need to pay more than $20 per month in device costs, but the $60 plan would remain the same.
Sprint said under the All-In plan, all phones will be available with its leasing program, in which customers pay a monthly fee per device, then turn it in to Sprint after 24 months and can select a new phone for $0 down.
The new pricing structure and the advertising campaign are part of a concerted effort by Sprint to present its brand message as offering the simplest option and the one with the most value for consumers. Sprint hopes to pressure other carriers into being more transparent about the total monthly cost their customers pay for devices and service pricing. The program also comes less than a month after Sprint's new CMO, Kevin Crull, started his job.
In an interview with FierceWireless, Crull noted that in the past carriers have focused on different parts of the cost structure in their advertising. When most consumers bought subsidized smartphones, carriers emphasized the subsidized device price point--usually $199 for a high-end 16 GB smartphone. When the industry moved away from subsidies and started emphasizing equipment installment plans, carriers started talking about the cost of their rate plans in advertising and deemphasizing the monthly device payment customers would need to make. "We just think that the advertising is confusing," Crull said.
This shift was foreshadowed this spring when Sprint CEO Marcelo Claure called for greater transparency in wireless advertising and got into a spat on Twitter with T-Mobile US (NYSE:TMUS) CEO John Legere about the transparency of Sprint's advertising, and whether monthly device costs should be included in advertising.
"It may not be revolutionary," Crull said of simply adding monthly service pricing and device pricing into one single number. "We think that this is the next natural step in fair advertising, and transparent advertising, so we want to lead."
The "overwhelming majority" of a customers' monthly cost if they are on an EIP or leasing plan is the service and device payment pricing. By putting those two together and focusing on that price, Crull said Sprint hopes to encourage customers of other carriers to ask their carrier what their "all-in" pricing is and not to get lured in by an advertised rate. "We're confident that when people compare All-In at Sprint, they'll see Sprint is really a remarkable value," he said.
Sprint plans to make comparisons obvious through advertising on social media and digital marketing channels. The carrier also has a tool that it developed for its "Cut Your Bill in Half" offering to let customers compare bills from other carriers to Sprint's pricing.
"We're going to work very, very hard to amok other providers' plans more transparent," Crull said. "And I think as we do this there's hopefully a groundswell of pressure on them to advertise their 'All-In' price."
Crull said that Sprint's brand story is not complicated. He said the carrier is "really proud" of the progress it has made in improving its network. According to network testing firm RootMetrics, in 111 markets measured in the first half of 2015, Sprint has been awarded a total of 156 first place (outright or shared) RootScore Awards for overall, reliability, speed, data, call, or text network performance. In the same 111 markets, Sprint won just 21 first-place award wins in the first half of 2014. "Customers expect the product that we deliver to work for them everywhere and everywhere they want it," he said.
So while Sprint is working to overcome the perception that it has a poor network, both in practice through added network investment and in its ads, the carrier is returning to its "best value in wireless" that Claure has insisted on.
"We will undoubtedly always be the best value in wireless. Whether that is 'Cut Your Bill in Half' or the $80 All-In price," he said. "That is by far the best value."
"We need to get customers to realize a little bit, this isn't the old Sprint--give us a try," Crull said. "If you've had a bad experience in the past with Sprint, give us a try."
Beckham is a friend and business partner of Claure (the two have been trying to bring a Major League Soccer team to Miami). In the ads, Beckham goes from store to store, asking for a simple wireless plan with a consistent monthly cost, and gets lots of plan details at T-Mobile, AT&T Mobility (NYSE: T) and Verizon Wireless (NYSE: VZ) stores. He's frustrated until he walks into Sprint and is offered the All-In plan. "I just want something that's unlimited. I want to talk all I want, text all I want, watch movies and listen to my music and get the phone I want. All-In, for one price," Beckham says in the commercial.
Crull said he thinks Claure's relationship with Beckham played a "big role" in landing him for the ad campaign. "I don't believe David Beckham is the kind of guy who we could have just called his agent" and asked for, Crull said. Beckham, he said, wants to make wireless pricing more transparent.
Get more iMore in your inbox!
Our news, reviews, opinions, and easy to follow guides can turn any iPhone owner into an Apple aficionado