Sprint's Prepaid service revamps with new tiered data plans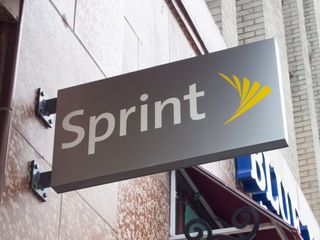 The Sprint Prepaid brand will now have three new monthly plans, all of which offer its customers unlimited talk and text. The cheapest is now priced at $35 a month with 1 GB of data, followed by $45 a month with 3 GB of data and $55 a month for 6 GB of data.
Those new plans, which the company announced in an email press release, are a lot better than what the Sprint Prepaid brand offered when it launched in March. Back then, it had a $45 a month ultimited talk and text plan with no data and a $60 plan for unlimited talk, text and data, but with only 2.5GB of full-speed data that cut down to throttled speeds afterwards.
Sprint says that these three new pricing tiers "include respective 3G/4G high-speed data allotment applicable to monthly plan" and added that "video streaming may be limited to 3G speeds". So while it's not perfect, it's at least a step up from their previous poor plan and data selection. What do you think of this change by Sprint Prepaid?
Get the best of iMore in in your inbox, every day!
I have been writing professionally about technology and gaming news for 14 years.
I was considering this for a second but if that's true it's a deal breaker. Looks like I will make my sword to t mobile from verizon. Sent from the iMore App

*switch. Lol. Sent from the iMore App

Be proud of the new meme. "I'm changing my sword to [new carrier]." Sent from the iMore App

Who wants to use a network with piss poor 3G speeds and spotty coverage? If you are not in an LTE sprint area then you might as well throw your phone away.

That is so true. I threw mine away at Verizon. They paid me a cool $350 and I moved on up to the iPhone 5s only paying the difference + tax. Sprint's service is the worst ever.

This will benefit someone I'm sure. Good to see they are offering better pricing. Sent from the iMore App
Thank you for signing up to iMore. You will receive a verification email shortly.
There was a problem. Please refresh the page and try again.