Super Smash Bros. Ultimate vs Brawlhalla: Which should you buy for Nintendo Switch?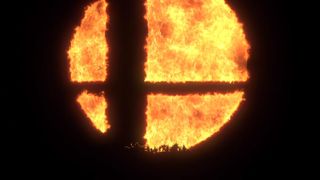 (opens in new tab)
Super Smash Bros. Ultimate
The Original

Super Smash Bros. Ultimate is the most ambitious title in the series yet. This brawler features a mix of characters both from Nintendo and from popular third-party franchises such as Metal Gear Solid and Street Fighter. Every single fighter that has ever appeared in a Smash Bros. game will show up in Super Smash Bros. Ultimate.
For
Classic Nintendo characters, and then some.
Playable on the hot new Nintendo Switch.
All new modes.
Biggest Roster Ever.
Against
Not free.
No Waluigi (yet).
Free Fighting

Brawlhalla tries admirably to emulate the Super Smash Bros. experience. With over 40 characters to earn — potentially without spending a dime — this is a fine alternative to Nintendo's offering.
For
It's free to play!
Huge roster of original characters.
Gorgeous art style.
Unique party modes
Against
Getting new characters is time-consuming unless you pay.
These platform fighting games build on the same concept, but it's hard to argue with Nintendo's cast of characters and overall polish. But there's a lot of fun to be had in Brawlhalla if you don't have $60 to spend. Here's how these two Nintendo Switch fighters match up.
It's hard to beat Super Smash Bros.
Super Smash Bros. Ultimate vows to live up to its namesake, being the most ultimate version of this franchise we've ever seen. Nintendo is bringing out all the stops with this one, boasting the biggest roster we've ever seen in a Smash Bros. game with over 70 characters, doing battle on over 100 stages, and rocking out to over 900 music compositions, new and old.
Those characters include every single character to ever appear in a previous Smash Bros. game, as well as new characters such as Inceneroar of Pokemon fame, Piranha Plant from Mario, and Street Fighter's Ken Masters.
The game will also introduce new modes, features, and mechanics. The addition of Spirits means you can buff your fighters up with improved stats and abilities. Super Smash Bros. Ultimate will also make use of Nintendo's amiibo figurines which, when scanned, allows you to carry your stats, Spirits configuration, and more inside the figurine for use on other Nintendo Switch consoles.
Swipe to scroll horizontally
| Header Cell - Column 0 | Super Smash Bros. Ultimate | Brawlhalla |
| --- | --- | --- |
| Developer | Nintendo / Sora Ltd. / BANDAI NAMCO Studios Inc | Blue Mammoth Games |
| Publisher | Nintendo | Ubisoft |
| Player Count | 2-8 | 2-8 |
| Characters | 74 | 41 |
| Price | $60 | Free-to-play |
| Release Date | December 7, 2018 | November 6, 2018 |
That's a lot for Brawlhalla to contend with, whose 40-character roster is comprised mostly of original characters. The characters are full of charm, however, and they're even joined by a gaming staple known as Rayman.
Brawlhalla's big draw is that it's free-to-play. You can download the game on your Nintendo Switch without paying a dime. You'll get to use up to 6 characters to start, and those characters will rotate on a regular basis so you can eventually try every one. Want to use them all? You can grind them out by earning the in-game gold currency or pay to unlock all of them right away.
Brawlhalla also takes more risks in the different modes available. While there will be traditional multiplayer modes available for 2-8 players, you can also find a wealth of party games such as Brawlball, Bombsketball, and more.
So, which one should you buy? That depends on your budget, because if you can swing the $60 for Super Smash Bros. Ultimate then you absolutely do not want to miss out on this massive release. Nintendo has gone all out to make this the biggest Smash Bros. game ever, and as cool as Brawlhalla's roster is, you can't beat some of the classic characters featured in Smash Bros. Brawlhalla is a great alternative if you can't buy Super Smash Bros. right away, but we'd advise against paying real money for characters and instead saving your dollars to eventually experience the biggest brawler we've ever seen.
The Original
(opens in new tab)
Super Smash Bros. Ultimate
Super Smash Bros. Ultimate has all your favorite characters.

It'll cost you, but Super Smash Bros. Ultimate figures to be the biggest game in the series yet. It has over 70 characters, over 100 stages, and all-new ways to play.
Free Fighting
If you don't have the money for Smash, Brawlhalla is a nice alternative.

Brawlhalla can't match Smash's star power, but for the free cost of entry, you'll find a very competent game that can hold you over until you save up for the real deal.
Get the best of iMore in in your inbox, every day!
Thank you for signing up to iMore. You will receive a verification email shortly.
There was a problem. Please refresh the page and try again.