T-Mobile added 2.2 million new customers in Q1 2016, revenue up 10%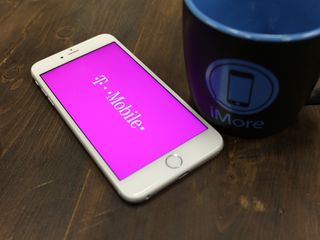 T-Mobile has published company financial results for Q1 2016 (opens in new tab), showcasing an increase in revenue of 10.6% as well as adding 2.2 million new customers. This quarter marks the 12th consecutive quarter the Un-Carrier has experienced total net growth of more than 2 million.
The numbers were made up of more than 1 million branded postpaid net adds, alongside record branded prepaid net adds of 807,000. Revenue for Q1 2016 was $8.6 billion, up 10.6% year-on-year with net income of $479 million. the company will host a conference earnings call later today.
**** Yea.
Very Proud Customer since 1997.
John Legere has proven to be a Great Creative Leader and now the Company is being Rewarded. (Yeaaaaaaaa Magenta is Kicking *** 4 Real)..

I became a customer last month. Switched from AT&T after 15 years. I think there are a lot of us.
Thank you for signing up to iMore. You will receive a verification email shortly.
There was a problem. Please refresh the page and try again.