Take more efficient notes with Bear 1.5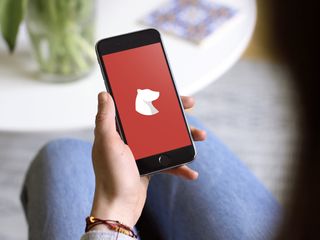 Attention, avid note-takers: version 1.5 of popular note-taking and writing app Bear is rolling out today, offering a handful new features that the company hopes will make taking digital notes more efficient than ever before.
According to the developer's blog post, the most fun change to the app is perhaps is the ability to pick your own TagCons for any and all tags. If you've never used Bear before, TagCons are the little icons that appear next to popular tags in the app's sidebar. Prior to now, TagCons couldn't be switched from the default for each tag. With this update, however, you can choose from 169 TagCons (80 of which are new), connecting your notes' tags with the image you'd most like them associated with. This is great for visual thinkers who benefit from tethering information to images — the customization allows for easier mental categorization and less dissonance between a topic and its graphic representation. What's more, Bear's devs confirmed that intend to expand the app's TagCon collection in the future, which will give users an even larger library to pull from. Once you've selected a tag on iPhone and iPad, Bear will display its TagCon in the Notes List header to remind you of the current tag you're viewing.
In addition to customizable TagCons, Bear 1.5 also offers the ability to hide notes you don't necessarily need anymore but that you also don't want to delete forever and ever. With the update, you can now archive them for safe keeping. They won't appear in your Notes List anymore, and will instead find their home in the app's new Archive section. If you don't see the new section right away, don't panic — you have to archive at least one note first before it becomes available to you. Archive isn't the only new section in town either, by the way: Untagged, ToDo, Today, and others have also been added to help you find the note you want more easily.
The final big feature introduced by the update is the ability to export notes into the ePub digital book format in a simple and straightforward way, allowing you to self-publish your literary masterpiece. Unfortunately, this feature is restricted to paid Bear Pro users, so if you're writing your groundbreaking novel using a free account, you'll have to upgrade to take advantage of it.
On top of all the larger changes, Bear 1.5 also brings pull-down gesture controls, an iPhone X-optimized theme, and added support for code syntax highlighting for nearly 30 languages.
If you're interested in giving Bear a try, you can download it for free by tapping on the links below. If you'd like the more full-featured version of the app, you'll have to shell out a pretty reasonable $1.49 a month or $14.99 per year for Bear Pro.
Bear for iOS - Free with IAP - Download now

(opens in new tab)

Bear for Mac - Free with IAP - Download now

(opens in new tab)
Thoughts?
Are you an avid Bear user? Share your experience with the app (and its most recent update) in the comments below!
Tory Foulk is a writer at Mobile Nations. She lives at the intersection of technology and sorcery and enjoys radio, bees, and houses in small towns. When she isn't working on articles, you'll likely find her listening to her favorite podcasts in a carefully curated blanket nest. You can follow her on Twitter at @tsfoulk.
"Bear Pro offer advanced features, including sync between all your devices, application themes and exporting, which can be unlocked via a single subscription that covers all your devices." Nothing here suggests why this company is using a subscription model for pricing. I thought it might be for the syncing, but it just uses iCloud (and it's not cross-platform)… I'll stick with another notes app.

For an app of this quality, I don't think $15 a year is too much to ask. :)

It's more whether you believe in the subscription model, rather than the "price" (which adds up to what is technically an infinite value if you don't plan to stop using the software). Subscription models used to only apply to applications or games that required reliance on a server, which has to be continuously maintained and possibly upgraded to cope with increases in traffic. That's fine, I'm perfectly happy with that because I know what I'm paying for. What I'm not happy with is the fact that companies who do not require it, have adopted the subscription model, and now certain people are seeing it as a "normal" thing when it is anything but. Netflix needs to maintain their servers, that's fine as a subscription model, same with Apple Music, Spotify and the like. But a notes app? Really? Like I said, if they provided it cross-platform where they provided their own syncing service, then I could understand, but in it's current state it doesn't make sense, it should just be a one-off payment, even if they decide to charge as much as an app like Fantastical
Thank you for signing up to iMore. You will receive a verification email shortly.
There was a problem. Please refresh the page and try again.