Talk Mobile Apps Week Recap: The best things you said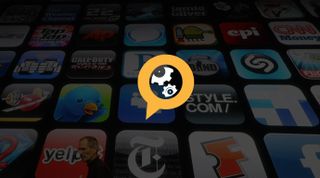 Presented byBlackberry
Talk Mobile Gaming
Talk Mobile Apps Week RecapThe best things you said
With the second week of Talk Mobile 2013 in the bag, it's time to take a look back at the discussion that happened. Read on for our hand-picked comments from the week.
Play
Week 2 Recap
Week 2 Recap
While the first week of Talk Mobile 2013 was all about mobile gaming, in the second topic we tackled broader issues with apps, developers, and app stores. As with last week, we're working to move past the debates over features and specs and spark a discussion on what really matters: how these advanced devices have actually impacted our lives.
We're going to continue to tweak the Talk Mobile formula as we go, and your feedback is always welcome as we work to make Talk Mobile the best that it can possibly be. So feel free to sound off in the comments about what you think of Talk Mobile so far.
As with our first week's recap, we want to focus on the discussion that was generated, because that's really what we're after here. We've seen a lot of great comments spurring even better conversations about what's great and not so great about apps today, and we'd like to take a few minutes to highlight the best.
We've combed through the comments from apps week to find the very best, and you'll find them below. Those that we've picked out as the winning comments will be getting some awesome prizes - so be sure to watch your email.
We're also happy to have a reader survey for apps week, and by simply filling it out you can be entered to win a $100 gift card to Best Buy. Incentive? Check.
Talk Mobile 2013 Week Two: Mobile Apps
Day 1: Why is it so hard to find great apps?
Day 2: Racing to the app grave: the dead, the zombies, and the parasites
Day 3: What will it take to get every app on every platform?
Day 4: Developer Affairs: The agony and ecstasy of app stores
Day 5: Rich Dev, Poor Dev: Why some succeed where others fail
Day One Winning Comment!
Day Two Winning Comment!
Day Three Winning Comment!
Day Four Winning Comment!
Day Five Winning Comment!
Conclusion and what's next!
We've come a long way when it comes to getting apps on our mobile devices. Every platform, from Android to BlackBerry to iOS to Windows Phone now offers one or more on-device stores where apps are only ever a few taps away, and the transactions are so transparent they seem almost magical. More apps are now available for more things in more places than ever before, and developers have made billions of dollars from selling them.
Yet as far as we've come, we still have a long way to go. Trials and refunds aren't always available or easy, neither are promo or gift codes. Discoverability remains a challenge, as does dependability. To many apps are too hard to find, and some of our favorites still get taken away from us. Some apps, including some of the most popular, still aren't available on every major platform, and even the best developers and the best apps are still, more often than not, searching for sustainable business models.
As the future becomes increasingly about software, apps become more and more important for the future. While we've had great success starting this conversation, it's clear we have a lot more talking to do!
And we're absolutely going to be doing it, starting next week where we put the focus squarely on social and on communications. From Facebook to Twitter to Hangouts, from SMS to IM to iMessage to BBM, from how we engage to how we protect our privacy and the privacy of our children, we'll be starting a whole new conversation, and starting it right here on Talk Mobile!
Now it's your turn again -- what did you think of Talk Mobile Apps? Tell us what you loved, what you hated, what you'd like to see more of, what you'd like to see changed, and what you're looking forward to next! The comments are yours!
Get more iMore in your inbox!
Our news, reviews, opinions, and easy to follow guides can turn any iPhone owner into an Apple aficionado