Talk Mobile Cloud Week Recap: The best things you said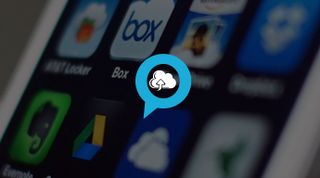 Presented by Blackberry
Talk Mobile Clouds
Talk Mobile Cloud WeekThe best things you said
The cloud. It's a distributed network of servers that receives and distributes content to remote clients. In essence, the cloud is the internet, an the internet is the cloud. But how do we best make use of the cloud? That's exactly what cloud week was all about.
Cloud Week
Cloud Week Recap
Talk Mobile Clouds week dove head first into the world of clouds, bridging the internet, mobile, and desktop computing in one fell swoop. It was less about the individual features of each cloud service and more about how these clouds fit into our lives, how they can improve our digital lives, and where they're going in the future.
As always, your feedback is tremendously important to us and continues to help shape and refine Talk Mobile. We're more than half-way through Talk Mobile 2013, but we still want to hear what you think. So there are comments below for you to do just that. Tell us what's great, tell us what sucks - we want to hear it all!
Talk Mobile has always been about elevating the discussion - not just what we write about, but what you in the community are talking about. The Mobile Nations community has definitely stepped up to that challenge, taking on our questions, our statements, and each other in broad and spirited debates about the state of mobile. And really, that shouldn't be a surprise, given how awesome you all are.
We've picked out the best comments from the past week and have them presented below. If yours has been singled out as a winning comment, keep an eye on your email, because we have some awesome prizes to send your way!
As in week's past, we have a quick little survey to gather some additional data about your thoughts and behaviors when it comes to mobile and clouds. To help with the great burden you'll bear helping us gather that quantifiable data, we've arranged for your entries to count as a chance to win a $100 Best Buy gift card. That great burden doesn't seem so heavy now, does it? Hit up the survey right here!
Talk Mobile 2013 Week Six: The Cloud
Day 1: How I learned to stop worrying and love the cloud
Day 2: How to pick from a sky full of clouds
Day 3: What we've got here is a failure to stream
Day 4: The cloud isn't all silver linings – sometimes it rains
Day 5: Clearing the fog: The future of cloud computing
Day One Winning Comment!
Day Two Winning Comment!
Day Three Winning Comment!
Day Four Winning Comment!
Day Five Winning Comment!
Conclusion and what's next!
Cloud computing is changing how we use our mobile devices, our computers, and the internet, and it stands to revolutionize computing all together. We've gone from a world of siloed and isolated devices that synced limited information over cables to a network of computing where data is automatically slung through the ether.
It's not unheard of to listen to music exclusively through streaming services, or to watch movies and television entirely from a remote server. We back up our photos, our music, our notes, and entire devices to the cloud. Everything and anything can and does go into the cloud.
That's not to say that the cloud is without downsides. While it allows for redundancy and distribution, it also adds another point of failure in our increasingly complex device ecosystems. The cloud also exposes more of our data in more places, or at least offers more points for potential exposure. And while it reduces complexity in some areas, it increases complexity in others. The cloud is the best, and the cloud is also the worst.
The size, scope, and capability of the cloud is constantly evolving and growing. It's enabling new functionality that before was the stuff of science fiction. The cloud is the future, and the future is today.
Now that clouds are out of the way, next week is going to be all about carriers. Are we supposed to pick our phones by the carrier, or the carrier by the phone? How are carriers interfering in our mobile experience, is that a bad thing, and how do we stop it? Should the carrier be just a dumb pipe, or do they have a role other than mover-of-data they should fulfill? It'll be a new week, and thus a new discussion. Carriers are a big and expensive part of the mobile experience - and one that's going to continue to generate discussion for some time to come.
And, as in week's past, it's now your turn. We want to know: what did you think of Talk Mobile Clouds week? Tell us what you loved, what you hated, what you want to see more of, less of, and changed. Whatever you want - we're listening, because the floor is yours.
Master your iPhone in minutes
iMore offers spot-on advice and guidance from our team of experts, with decades of Apple device experience to lean on. Learn more with iMore!