Talk Mobile Connected Week: The best things you said!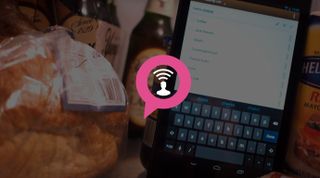 Presented by Blackberry
Talk Mobile Connected
Talk Mobile Connected WeekThe best things you said
Having a smartphone isn't enough anymore. Our mobile devices exist in a whole ecosystem of accessories, from connected speakers to fitness monitors to thermostats, refrigerators, and cars. We've gone from standalone devices that queried the internet to cloud-connected mobile hubs that coordinate all of the devices in our lives. The smartphone has domain over everything, and now it's time for you to sound off on that!
Connected
Recap
But first things first, it's time for our ninth Talk Mobile survey, this time focused around the connected devices we've spent last week discussing. We're collecting this quantifiable data because that's the sort of stuff that gets nerds like us revving, and it helps us delve deeper into what it is that makes you tick. And because we love you, we want you to be rewarded for taking the survey: completing the survey enters you for a chance to win a $100 Best Buy gift card. It's an incentive, sure, but it's also $100 dollars you didn't have before.
Take the Talk Mobile Connected Survey
Because we're the type that loves gadgets, we were really looking forward to connected week. Smartphones and tablets are awesome, don't get us wrong, but there are things they just can't do. They can't be strapped to our wrists to track our movement every day (well, technically they could be, but that wouldn't be a great experience), but they can connect to a fitness monitor you're wearing. They can connect to our cars, our kitchens, and our speakers and televisions. The reach of the smartphone is greater than ever.
As always, your feedback on Talk Mobile is very important to us and will help is to define not just what we do for Talk Mobile, but for the rest of Mobile Nations at large. Even though there's just one week of Talk Mobile to go, we still want to hear what you think. There's a comments section down at the bottom of this page for you to let us know what's great, what's not, and whatever else is on your mind.
From the beginning Talk Mobile was supposed to be about elevating the quality of the conversation - moving beyond techs and specs to what really matters. A big part of that was you, the reader and the commenter, and you've not disappointed in rising to the occasion. The conversations we've read in the comments have been nothing short of amazing.
We've picked out the best comments from the past week and have them presented below. If yours has been picked as a winning comment, keep an eye on your email, because we have some awesome prizes to send your way!
Talk Mobile 2013 Week Nine: Connected
Day 1: The mobile home theater, radio DJ, and TV station
Day 2: Get moving, get healthy, get quantified
Day 3: Lights, oven, locks: Controlling your home from your phone
Day 4: Smartphones in the car: entertaining, powerful, and distracting
Day 5: The self-driving, artificially intelligent, infinitely connected future
Day One Winning Comment!
Day Two Winning Comment!
Day Three Winning Comment!
Day Four Winning Comment!
Day Four Winning Comment!
Conclusion
Mobile devices have evolved from isolated handhelds to controls and conduits for every other device in our lives. They play music in our homes, get us to where we need to be, help us around the home and at work, and enable and push us to be more fit and healthy. They've changed how we live.
Constant movement tracking on our smartphones gives us more quantifiable data about our fitness than was ever before possible. From basic pedometer-style tracking to monitoring our sleep, our smartphones are enabling new forms data collection and allowing us to fine tune our fitness, our nutrition, and our sleep.
Smartphones also have a place in our cars, though it's a potentially dangerous one. We have to balance our need to stay connected with keeping our eyes on the road. Even then, our smartphones are still useful, from playing music to giving navigation directions, there's always a use for them - so long as your hands stay on the wheel and your eyes on the road.
The future of our lives with smartphones and mobile devices is going to evolve rapidly. We're going to have devices that are smarter than ever, predicting our every need before we even think about needing it. Our cars will drive themselves and more and more of our house will be covered in interactive displays. This is the future of connectivity.
That's it for connected week. Next week is the final week of Talk Mobile 2013, and we'll be focusing on the mobile you. From what devices are best for what kind of person to what it takes to achieve internet fame, the next week will be the culmination of all things Talk Mobile, and as always, it's going to be awesome.
Now it's your turn. We want to know: what did you think of Talk Mobile Connected Week? Tell us what you loved, what you hated, what you want to see more of, less of, and changed. Whatever you want - we're listening, because the floor is yours.
Master your iPhone in minutes
iMore offers spot-on advice and guidance from our team of experts, with decades of Apple device experience to lean on. Learn more with iMore!