Talk Mobile Creativity Week recap The best things you said!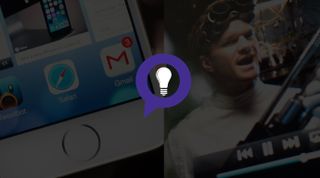 Presented by BlackBerry
Talk Mobile Creativity
Talk Mobile Creativity WeekThe best things you said
Mobile devices have enabled a whole new category of creativity, allowing us to do things we've never been able to do before. They've put a camera in our pocket wherever we go, they've permitted anybody to engage in business anywhere, and they've changed the way we listen to music. Is it good, is that bad? It's time for you, the reader, to sound off.
Mobile Creativity
Creativity Week Recap
We'll be honest, creativity week was one of the topics we most looked forward to for Talk Mobile. Not because it'd necessarily generate a lot of discussion (which it did), but because it's the sort of stuff that we love to talk about. Taking photos and video and writing and reading - it's all stuff that we at Mobile Nations do with our smartphones on a daily basis, and we expect you do as well.
As always, your feedback is tremendously important to us and continues to help shape and refine Talk Mobile. There are just two more weeks of Talk Mobile 2013 after this one, but we still want to hear what you think. There's a comments section at the bottom of this page for you to let us know what's great, what's not so great, and whatever else your heart conjures up.
From the beginning we conceived of Talk Mobile as a way to elevate the conversation - not just what we the bloggers write, but you in the community as well. You've not yet failed to rise to the occasion, and your comments and the ensuing discussions continue to blow us away in their quality.
We've picked out the best comments from the past week and have them presented below. If yours has been picked as a winning comment, keep an eye on your email, because we have some awesome prizes to send your way!
As in previous weeks, we've put together a quick survey to gather some quantifiable data about how you're creative and mobile. And because we like you a lot, completing the survey will enter you for a chance to win a $100 gift card to Best Buy. Incentive? Bribe? Do you care? You can take the survey right here!
Talk Mobile 2013 Week Seven: Carriers
Day 1: The Mobile Photography Revolution
Day 2: Mobile music, podcasting, and the agony of VoIP
Day 3: How smartphones killed the camcorder
Day 4: Inventory, spreadsheets, and transactions: A business in your pocket
Day 5: The future of mobile creation and productivity
Day One Winning Comment!
Day Two Winning Comment!
Day Three Winning Comment!
Day Four Winning Comment!
Day Five Winning Comment!
Conclusion
Mobility has enabled whole new angles and expansions in our creativity. Having cameras with us all the time - and increasingly better cameras, has resulted in an explosion of photography and videography, with a corresponding explosion in services to help us share our creations.
Mobile devices are opening up music creation to a whole new segment of users, and doing so more affordably than ever before. A relatively inexpensive app can give a user a whole array of digital instruments, and some have demonstrated true talent in turning these tools into real art.
And constant connectivity coupled with ever more powerful devices and apps is enabling the mobile businessperson more than every before. Today it is indeed possible to contain your entire business on something as small as a smartphone or tablet.
And that's mobile creativity week - next week is coming up, and it's all about connected devices. We're going to talk about distributed entertainment, the quantified self, automotive integration, and home automation. It's time to talk about some of the really cool stuff our smartphones and tablets can do!
Now it's your turn. We want to know: what did you think of Talk Mobile Creativity week? Tell us what you loved, what you hated, what you want to see more of, less of, and changed. Whatever you want - we're listening, because the floor is yours.
Get more iMore in your inbox!
Our news, reviews, opinions, and easy to follow guides can turn any iPhone owner into an Apple aficionado