Three UK reportedly confirmed to be purchasing O2 for £10 billion [updated]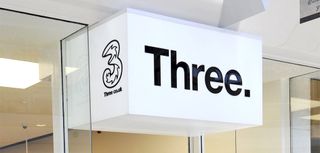 Update: Three UK owner Hutchison Whampoa has officially confirmed that the company has entered into exclusive negotiations with Telefonica over a potential purchase of O2.
Original story: We reported a few days ago that Three UK was looking to purchase O2 from Telefonica, and now the deal has reportedly been confirmed at a price of 10 billion pounds (roughly 15 billion US dollars) and is expected to be finalized Friday morning.
The report comes from The Financial Times, which says:
Previously, Telefonica was reportedly in talks to sell O2 to British Telecom. However, that deal is reported to have fallen through shortly before Christmas last year.
If true, this is sure to shake up the carrier market in the UK, as the deal would be akin to T-Mobile snatching up Sprint in the U.S.. We'll keep on top of this and report further as more details emerge.
Source: The Financial Times
Hooray! Should solve three UK coverage issues overnight! As a three customer that's very exciting. Sent from the iMore App

Been very happy with 3s pricing, and roaming plans over the past 2 years, if this increases coverage, all the better.

think im gunna have to move to three :/ vodaphone aree a waste!!

I hope 3 customer service doesn't take a nose dive in all the obligatory cots savings ahead.

How does this change the provider list in the UK? I know that it would suck in the USA because we only have 4 carriers to begin with. That was why I was glad that AT&T didn't get approval to purchase T-Mobile. As it is, all of the prepaid carriers are being snapped up by the bigger fish. Sent from the iMore App

updated URL For Hutch Article: http://www.hutchison-whampoa.com/en/media/topic/2748/HWL-O2/

Commenting on the deal David Dyson, CEO of Three said: "Three's leadership in mobile data together with O2's strength on network coverage is a great combination that will bring very real benefits to businesses and consumers throughout the UK. The highly complementary network assets will deliver market leading coverage and capacity for talk, text and data and will be well placed to satisfy rapidly growing demand."

absolute great news indeed; Three does has the best network infrastructure for fast data
Get the best of iMore in in your inbox, every day!
Thank you for signing up to iMore. You will receive a verification email shortly.
There was a problem. Please refresh the page and try again.