UK mobile operators reject government plans on national roaming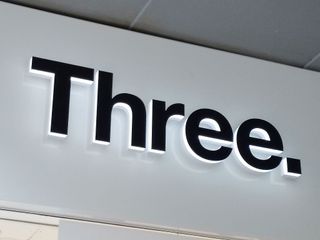 (Image credit: iMore)
Mobile operators in the UK have rejected government proposals on setting up national roaming, according to the Financial Times. Earlier this year, operators were urged by officials to look into the possibility of sharing infrastructure in rural parts of the country, as well as locations where consumers seemingly loose signal coverage. While this would help prevent customers experiencing drop outs in connectivity, mobile operators didn't believe the plans to be viable.
It's reported that Culture Secretary Ed Vaizey fired out letters to each operator in attempt to reach an agreement over national roaming, but carriers noted they would receive little in return and wouldn't be able to collaborate on a solution by the start of 2015. They also state that there wouldn't be the incentive to invest in their own networks to compete against one another. The UK government is able to put more pressure on local operators and push through such plans, but for the time being officials are awaiting for said companies to work on plans of their own.
How would you like to see the UK mobile operators working together to provide better nationwide coverage? Sound off your thoughts and ideas in the comments.
I'd like to see something done. I'm on O2 and at home I still don't have 3G and their 4G coverage is a joke. I think they've got coverage of the CEOs house and probably his mum's house (who doesn't want the best for their mum?!) and that's about it. Even Cardiff, a nation's capital, doesn't have it. I'm giving real thought to swapping to EE. And now there's talk of 5G! I'm waiting for the news that they're putting the 4G roll-out on hold because 5G is coming.
If the market won't make the networks provide decent coverage, the government should step in. /rant

OMG, you just described 100% my experience down to the tee with 02, I also live in Wales, and again at home receive no 3G coverage, The South Wales major valleys often receive nothing or a slow gprs 02 signal. I plan to leave the network and go with EE, even the problems others have had with costumer service don't put me off anymore. What's the point providing me with a data allowance if the South wales valleys are bathed in 2g signal.

Exactly. 2G is technology from 2000. Compare the progress O2 has made in that time to the general progress in technology and it really shows how they've taken advantage of people. 2G is no longer an acceptable minimum. Not that it is the minimum that they offer, often that's nothing at all!

5g won't be till 2020 maybe even later. South Korea will have it by then because their government is financing it. And since our governments probably won't do that we might have to wait till 2025 to have it. Sent from the iMore App

That's right, and just as they start to roll it out 6G will be announced and the networks will say they're going to wait for that, it's for our own good. I'm starting to feel like I'm abusive relationship with these networks!

I had O2 but the signal was so bad I moved to EE. Slightly different experience.... Their outdoor coverage is excellent but their indoor coverage is worse than O2's. In some places outdoors I got 20mbps even on 3G but going in a building bigger than a house like a workplace, shop or restaurant and the signal totally disappeared. Switched to Vodafone and literally haven't seen my phone without 3G (mostly 4G though) for 6 weeks! Sent from the iMore App

That's interesting, thanks for that. I'm trying to work out which network to switch to at the moment. Does Vodafone support Visual Voicemail? My phone feels broken when I don't have it!

Typo alert: "...seemingly loose signal..."

My signal was fine until Orange and T-Mobile joined together. Seems I'm stuck on an old 2G BTS site now which is awful, since I changed to EE to get 4G. BT has 1 network is sells on, can't we have 1 mobile operator do the same? Sent from the iMore App

Then you sacrifice the "low" prices consumers get because of the lack of competitiveness.
Thank you for signing up to iMore. You will receive a verification email shortly.
There was a problem. Please refresh the page and try again.