How to use Workflow to get more out of your HomePod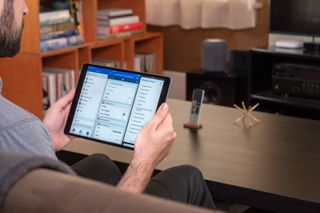 Right when HomePod was announced with Reminders integration, I was excited to take advantage of it with Workflow. Now it'd be super easy to capture with just my voice, from anywhere in the home? Yes, please.
With Reminders I could save all types of things like ideas for my meal plan, games to learn more about, and even complicated tasks for work - all with HomePod just by voice. And then when I'm ready to do something with them, my workflows could send the information off to other apps.
HomePod could be my capture device, and with Workflow I could get something done with it.
Just getting started with Workflow? Here's what to do first
Since I picked my HomePod up, I've been enjoying the integration quite nicely. Here's how:
Designing lists for me
My first step towards taking better advantage of Reminders on HomePod was setting up more Lists. I wanted to separate out my reminders, categorizing them into lists so they're sorted more as I capture.
I've had a Groceries list set up in Reminders that I've used regularly, but it got even more useful with HomePod because I can easily add items when I run out of something as I'm at the fridge, pantry, or organizing the plan for the week – I can just speak out loud and save everything.
But since I'm also fairly bad at coming up with meal ideas once I have those groceries, I set up separate lists for Breakfast, Lunch, and Dinner in Reminders so I could add to them with the HomePod when I'm on the couch browsing for ideas.
You can even set up individual shared lists for other people in your family, making one just for them – this can help get around the HomePod's single-user limitation for Personal Requests.
As someone who enjoys quality video games, I'm always looking to learn more about them online before investing among so many choices. To that end, I set up a Games list in Reminders, adding new items with the HomePod as I'm browsing on Xbox, my Nintendo Switch, or learning about something new on my iPad in the evenings.
My most useful and truly productive use of Reminders, however, is capturing tasks, ideas, and notes for work. I have a list called To-Do just for this, plus I'll often just add to my main Reminders list when I don't feel like using the more specific Siri commands.
These Lists are all designed so the reminders are both useful as simple to-dos, but also so each can be used even further as input for workflows – I can take the text of the reminder and send it into tons of different apps.
Using HomePod for capture
With HomePod, I can use Siri for creating reminders from just about anywhere in my house. The far-reaching microphones capture voice commands quite reliably, letting me dictate short snippets of text any time I'm at home.
Especially if I say "Hey Siri", wait for her to acknowledge with a "Hmm?", and then give my complete command, Siri can often hear me from the farthest point upstairs.
Plus I've found waiting this way helps me avoid jumbling my words together as much, it seems easier and clearer for Siri to phrase, and I have some confidence she's listening properly even from that far away.
If I'm working from the couch or desk we have in the living room, it's easy to ask Siri to remind me about something I'm thinking about, so I can keep working on the task at hand but know that to-do will be ready when I run my workflows later.
Plus, keeping Workflow in mind as I make these reminders on HomePod helps me capture them in ways that fits into integrations I use almost every day.
Using Workflow for processing
With all my Reminders lists set up for voice input, I designed a series of workflows that let me get something done with all my captured text.
As I've written about, anyone can use Workflow to take those reminders and act on them. With a series of actions that hook into the Reminders database, Workflow allows you to to extract information from reminders like the title, notes, due date, and more, then send it off to other apps.
You can do things like adding them to productivity apps, sharing to-do lists with friends, and programmatically extract your reminders information for your own purposes.
I built a workflow around my meal plan idea to pull each of those into my meal planning Trello board, keeping the list fresh in Reminders and my board nice & tidy in Trello.
With our Grocery list set up Shared between my girlfriend and I, both of us are able to use HomePod to add items there. And since we both enjoy well-designed checklist apps, we can use a workflow to add our Groceries reminders to Clear and check off items there – Workflow's built-in actions make it easy to take the list, add it to Clear, and open it in the app or on Apple Watch when we're in the grocery store.
If you're living with someone who is on Android, they could also use HomePod to add items to a Reminders list, and then you could use a workflow to send them the full list.
Another way I use Workflow to deal with HomePod reminders is dealing with the multiple items – if I want to add more than one thing to a list, I'd need to add them one-by-one with HomePod. Instead, I can dictate multiple items into one reminder, then use a workflow to pick the reminder and split up the text into multiple reminders.
A fun example of how I act on my lists is with Games – I'm curious about something in there, I use a workflow to search for the title on Polygon, Twitch, or YouTube to do more research.
When I come across new iOS games I'll add them in my with voice, but later I can use a workflow to grab the App Store information & fill out the reminder details that way.
With all of the tasks I've captured in my dedicated To-Do list, I've built workflows that tap into Things (beyond their Inbox integration). I can use HomePod to capture my tasks, then use workflows to extract the titles and anything I added in the notes, then insert them all into Things using a deep link. I could use the Things functionality with Siri on the HomePod, but this type of thing also works with other apps without that integration yet.
For example, I use a workflow to pull out a task from any of my reminders lists, then delete those original reminders.
And when I've just added a lot of tasks for a specific project I'm working on, I can use a workflow to put those items directly into my Projects in Things so everything gets sorted nicely.
Going beyond with iOS automation
Right now, these are just a few examples – the Reminders and HomePod integration can really be the front door into a mind-bending number of apps that are capable of working with Workflow.
Workflows like this are possible with in-app actions that work with Trello, OmniFocus, Clear, Bear, Day One, Drafts, Dropbox, Box, Evernote, Facebook, Slack, Todoist, Tumblr, Twitter, Ulysses, Wordpress, 2Do, Due, Tally, and Wunderlist, as well as anywhere in Files for iOS or your iCloud documents.
Plus, with the IFTTT integration, workflows can be the trigger for any "that" applet – including Gmail, Google Drive, Google Docs, Google Sheets, Buffer, Spotify, Reddit, smart devices like WeMo and Hue devices, and way more – there's hundreds of potential endpoints for your workflows.
With all of this, you could start from the couch giving a command the HomePod, run the workflow to export the text of the reminder, and send it off to anything above – once the workflow is built, it's just voice, run it, and you're done.
Hey Siri, remind me to use Workflow more
With these types of workflows in mind, I'm thoroughly enjoying the benefits of having a HomePod in the house.
I can capture all types of information with Reminders and make use of it with Workflow. I've built my own integrations with apps, kept the capture process simple with Siri reminders, and am only going to find more ways to use it – the more I put into it, the more I can get out of it.
Plus, you might have noticed – none of these workflows actually require a HomePod.
Siri can create reminders on iPhone, iPad, Apple Watch, AirPods, Mac, and in the car with CarPlay too. Anyone with Apple devices can take advantage of these workflows by capturing reminders with Siri too.
But having a HomePod is a great Siri gateway since it's always ready to listen from just about anywhere in your house. Once the lists are set up and the workflows are ready, all you'll need to do for capture is speak into the air. When it's time, you just run the workflow and the thing is done.
Get the workflows:
If you have any questions about using Workflow, let me know on Twitter at @mattcassinelli.
Master your iPhone in minutes
iMore offers spot-on advice and guidance from our team of experts, with decades of Apple device experience to lean on. Learn more with iMore!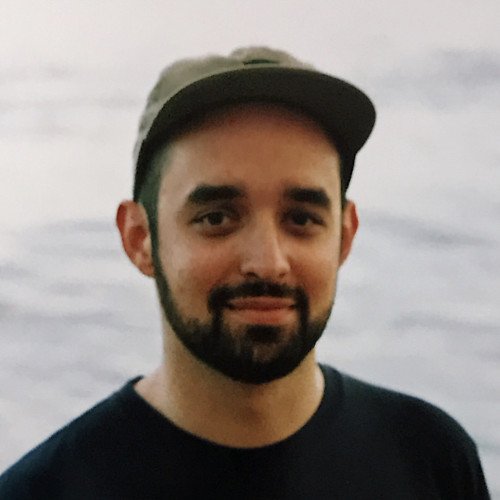 Matthew Cassinelli is a writer, podcaster, video producer, and Shortcuts creator. After working on the Workflow app before it was acquired by Apple and turned into Shortcuts, Matthew now shares about how to use Shortcuts and how to get things done with Apple technology.
On his personal website MatthewCassinelli.com, Matthew has shared hundreds & hundreds of shortcuts that anyone can download, plus runs a membership program for more advanced Shortcuts users. He also publishes a weekly newsletter called "What's New in Shortcuts."