Verizon publishes strong report for Q4, adds 1.5 million new postpaid lines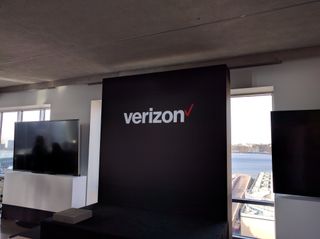 U.S. carrier Verizon released the network's financial report for Q4, showing some solid performance and higher-than-expected earnings. The company brought in $34.25 billion in revenue, which is slightly higher than the previous quarter of $33.2 billion, and a further 1.5 million new postpaid customers were signed up.
Today's report ($1.32 in earnings per share) also shows a slight increase on last year's figures of $33.19 billion from the same quarter. The largest telecommunications company in the U.S. now boasts 112.1 million customers, but more specifically 106.5 million total postpaid connections. For the full year of 2015, Verizon totaled $131.6 billion in consolidated revenues, up 3.6 percent compared against 2014.
For more information, be sure to check out the official announcement linked below.
Source: Verizon (opens in new tab)
I so happen to be one of them. Despite their prices they have going on, they have a vastly superior network (anywhere between the two states I live in or visit.) They are worth their cost. I'm just glad Apple controls Apple's updates because everyone else get the pleasure of Verizon's "lax" update schedule. Sent from the iMore App

I recently came to Verizon from Sprint. I use my iPhone so much more! And I was happy that they basically paid off my balance with Sprint to switch over. I love my new 6S+ Sent from the iMore App

I was thinking about leaving Verizon and heading to Sprint but my better judgement set in. I'd like to see if Verizon will counter AT&T's new unlimited data offer. Sent from the iMore App

They lost me. They were gonna jack my bill up $40 because I had two unlimited plans. I switched to TMo and now I have unlimited music and movie streaming and actually better reception than I did before. Sent from the iMore App
Thank you for signing up to iMore. You will receive a verification email shortly.
There was a problem. Please refresh the page and try again.