Verizon ups prices and data on monthly plans, introduces Carryover Data and more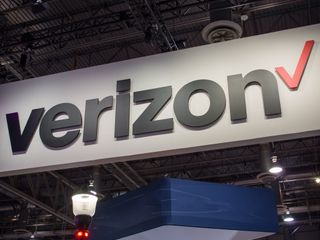 (Image credit: iMore)
Verizon has announced a number of new features and services for its customers starting on July 7. They include new monthly plans with more data at higher prices, along with "Carryover Data", which will allow customers to take any unused data from the previous month and move it to the next month.
Here's the breakdown of Verizon's price and data increases (opens in new tab) for the monthly plans:
S plan: Price increase from $30 to $35 a month, data increase from 1GB to 2GB
M plan: Price increase from $45 to $50 a month, data increase from 3GB to 4GB
L plan: Price increase from $60 to $70 a month, data increase from 6GB to 8GB
XL plan: Price increase from $80 to $90 a month, data increase from 12GB to 16GB
XXL plan: Price increase from $100 to $110 a month, data increase from 18GB to 24GB
Customers can also purchase additional data per month for the price of $15 for 1GB as part of the "Data Boost" program.
The Carryover Data program is for anyone who signs up for the new plans. Any data that is rolled over from one month to the next does expire at the end of that month. Another new program is Safety Mode, which is available on the new MyVerizon app. As we reported earlier this week, it will offer XL and XLL subscribers a way to keep getting data for free if they reach the limit of their monthly caps, but the speed will be throttled down to 128 Kbps. The other plans can also sign up for Safety Mode with an additional $5 a month fee.
Customers who call Mexico and Canada from the U.S. a lot will also get some love from Verizon:
The new MyVerzion app will also offer these features:
The Feed: All you need to know about your data, account and bill in one real-time feed, with personalized products and content just for you.
The Data Hub: Your data control center. Clearly see how much data is being used, who is using it and how to get more if you need it.
Shop: The fastest and easiest way to browse, buy and customize the latest devices, all without leaving the app.
On-Demand Support: In-app help that's there before you need it with immediate answers without calling for help.
Simplified Bill: A clear and simple bill that explains what's changed from month-to-month. Understand and pay your bill with just a few taps.
What do you think about Verizon's changes to its data plans and its other new features? Let us know in the comments!
I have been writing professionally about technology and gaming news for 14 years.
Leave it to Verizon to eliminate overage fees by charging you a fee. Sent from the iMore App

What? Did you not read the article? Sent from the iMore App

It's a $5 charge to eliminate overages unless you have the XL plan or higher. In other words, the only ones that need it (small plans) pay extra for it.

Unless someone has a coverage issue, T-Mobile has just become an even better choice thanks to Verizon's latest plan and pricing changes.

Moved to the new Medium which now has 4 GB instead of 3. And my bill went down $4. LOL

The changes is mostly for the better. More dara for $5 more. You're royally screwed if you want a small plan.
Get the best of iMore in in your inbox, every day!
Thank you for signing up to iMore. You will receive a verification email shortly.
There was a problem. Please refresh the page and try again.