Bottom line: The Ambassador Interpreter by Waverly Labs will change the way you travel. It erases communication barriers in 20 different languages, and it's all contained in an easy-to-use earbud.
Pros
+

Works beautifully

+

Easy to set up and use

+

Includes a wide array of languages and dialects

+

Translates into my ear so only I can hear it

+

Includes text translation in case I didn't understand the first time
Cons
-

Requires me to re-pair earbuds each time

-

There's no history of translation logs

-

Translation is not always 100% accurate
You can always trust iMore. Our team of Apple experts have years of experience testing all kinds of tech and gadgets, so you can be sure our recommendations and criticisms are accurate and helpful. Find out more about how we test.
The future has arrived — that was the thought I had the first time I used the Waverly Labs Ambassador Interpreter. This gadget is like something out of Star Trek. You set the app up on your smartphone, put the earphone in your ear, and just like that, you're communicating in a new language. The Interpreter can translate 20 different prominent languages in 42 different dialects. This is a game changer, especially for someone like me who loves to travel the world.
So far I have had a chance to test this unit out in English, Spanish, and Arabic. It worked well in all three languages, although it's a little stronger in the Spanish to English translations, perhaps because these two languages have similar Latin roots. Regardless, I was able to communicate adequately in all three languages with people of several different nationalities. I noticed lots of advantages and a few disadvantages to using this device — all of these are outlined below.
Ambassador Interpreter: Price and availability
The Ambassador Interpreter is currently only available as a direct purchase from the manufacturer. This is a new product invention that is not yet available from mainstream retailers. One advantage of this is that Waverly Labs has a good return and exchange policy, so you can trust that any product you receive from them will be backed by a solid warranty. It's currently available for $179, which is a great deal since you receive two interpreter ear-pieces that are meant to be used by two different people. I think this product is worth more than its modest price tag.
Ambassador Interpreter: The triple language challenge
Aside from the obvious cool factor, I appreciate the fact that the Ambassador Interpreter system is super easy to set up and use. Once the app was downloaded, I paired the earbuds to my iPhone 12 Pro Max the same way I would pair any wireless earphones. From there, I just chose which mode I wanted to use (Listen, Converse, or Lecture) and the translator started murmuring the translation in my ear in real time. It also translated all speech into a written translation on the iPhone, so I could read as well as hear what was being said. Very simple and straightforward.
At first I used the Listen mode in Spanish only. I set it up in Colombian Spanish and told my (Colombian) husband to speak to me in Spanish. Since I am fluent in Spanish, I was able to judge the quality of the translation. The translation in Spanish was almost perfect if my husband spoke clearly. If he spoke super fast or ran the words together, the Ambassador Interpreter would request that he repeat himself. I was curious how the translation would stack up against an automatic translator like the Google Translator app, so I tested them against each other. The translations were very similar, but due to the dialects that the Ambassador Interpreter has installed, the Waverly Labs device was able to more closely translate Colombian slang, while Google stuck to a very direct, generic translation. All in all, the Ambassador Interpreter won against Google Translate because they do have the local dialects and colloquialisms installed into the device.
My next experiment was to try it out in Converse Mode to see how it worked with an Arabic to English translation and vice versa. My mother in law is half Syrian (how's that for multicultural?), but she doesn't speak a word of English, so it was an interesting exchange. We both wore one Ambassador Interperter earphone; mine was set to translate her Arabic speech to English, and hers was set to translate English to Arabic. Everything we said came out as a text translation in the Ambassador Interpreter app. We talked about the weather in Syria and our favorite foods. It was a fun experience, and very strange since we usually only communicate in Spanish.
According to my mother-in-law and some Syrian cousins who also tried out the device, the Arabic translation from English is not as accurate as the English to Spanish translation, but it allowed us all to communicate with each other just fine. I am super excited to use this device for traveling. I remember having the hardest time of it when I got lost on the Paris train years ago — what a difference this device would have made! It will also be invaluable for my husband's upcoming trip to Syria. He has no language in common with the Syrian side of his family, so this device will make it possible to communicate with his extended family in a way that would have been otherwise impossible without someone to serve as translator.
Finally, I did try out the "Lecture" mode, which allows you to speak using the device to translate for you on the iPhone or a Bluetooth speaker. This is excellent if you need to lecture or make presentations in a second language. Your business can save a load of money by using an Ambassador Interpreter instead of hiring a live interpreter. I can imagine a lot of scenarios where this feature would be incredibly useful in business environments.
Ambassador Interpreter: What's not so good
As I mentioned in the previous section, the translation from Arabic to English (and vice versa) was not as accurate as the translations between Spanish and English. This is likely due to the fact that Spanish and English are simply more similar to each other than English and Arabic, which have roots in completely different regions and languages. Another reason for this may be that there is no "Syrian" dialect in the Ambassador Interpreter, whereas we did have a specific "Colombian" dialect of Spanish. I assume that if I were speaking with someone from Lebanon using the Lebanese dialect, the translation would likely be more accurate. Either way, we were able to communicate and understand each other in Arabic, so that's the point of the Interpreter in the first place. The app and devices are continuously updated, so this aspect will likely be improved over time.
I also noticed that I have to re-pair the earbuds in the Bluetooth settings panel every time I use them. This is not a huge deal, but it's something to point out, since most of my Bluetooth earphones connect automatically after the first pairing. I haven't tried to troubleshoot this problem with Waverly Labs; perhaps it is an easy fix. Regardless, it does not affect the usage or effectiveness of the product.
Finally, I'd like to see a way to record logs of translations and conversations. If I were using the Ambassador Interpreters for work purposes, I think a translation log history would come in handy in case I forgot some part of the conversation, or if I just wanted to review it at a later time. Perhaps the manufacturer will add this feature in the future.
Ambassador Interpreter: Competition
The Ambassador Interpreter is an innovative new product, and there are few products in the marketplace right now to contend with it. The only other comparable products I can find are the WT2 Plus AI Realtime Translator Earbuds from Timekettle. The WT2 offers a similar service, translation earbuds that work with a specialized smartphone app. These have the capability to translate 40 different languages - more than the Ambassador Interpreter - but they are also $70 more expensive.
Ambassador Interpreter: Should you buy it?
You should buy this if ...
You travel a lot for pleasure or work.
You work on a regular basis with people who speak different languages.
You're learning a second language.
You have family members from different parts of the world.
You shouldn't buy this if...
You've never left your hometown and don't plan to.
You've never met anyone that speaks a different language.
You need a detailed history of each translation.
World travelers, international businesses, and intercultural families can all reap huge benefits from this smart device. For business travel alone, this inexpensive device is much more affordable than a live translator. I personally plan to use it during my travels, and my husband plans to use it to speak to long-distance family members in other parts of the world. The translations are accurate and fast, with both spoken and written translations to make sure everyone stays on the same page. With Listen, Converse, and Lecture modes, there are a lot of different ways to use the Ambassador Interpreter, and a lot of different situations that call for this type of technology. Honestly, the possibilities are endless.
Waverly Labs Ambassador Interpreter
Bottom line: The world just got smaller. Make business interactions and international travel more convenient with this nifty automatic translator. With 20 different languages and 42 different dialects, there are few places in the world where the Ambassador Interpreter won't come in mighty handy.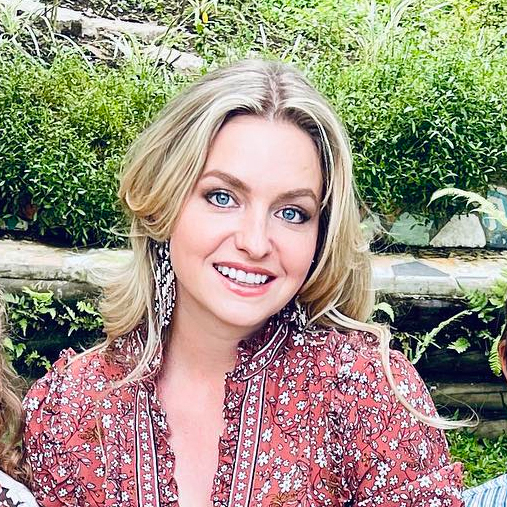 Jaclyn Kilani is a content writer at iMore. She's a longtime Apple addict with a flair for creating (written works, design, photos; you name it!) on her devices. Jaclyn has also worked in the marketing sector for over 16 years, dabbling in a bit of everything from writing to graphic design and digital marketing. In her heart of hearts, however, she is a born writer and an avid reader who adores everything about the written word. Someday she may even churn out a book or two.

Throughout her career, Jaclyn has also developed something of an addiction to all things Apple. Her professional and personal life is enhanced by an ever-growing collection of iPhones, iPads, MacBooks, Apple Watches, and even AirTags. Luckily, this expensive habit is of great use to her work at iMore, where she writes with authority on Apple products and the accessories that go with them.