ZENandTECH 3: Death dealing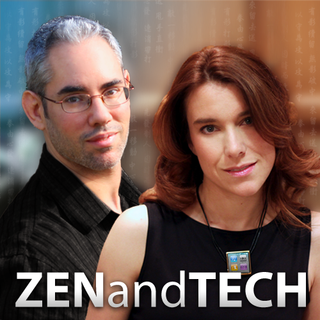 We were scheduled to talk about exercise on ZENandTECH this week, but after suffering a death in the family, Georgia discusses the stresses and strains of major loss, and offers some tools and tips for dealing with them, including... video games. Then it's back on topic and we somehow end up on whether or not sex counts as exercise. (Listen to find out!)
Read on for more!
Dealing with death
The importance of exercise
Breathing
Work that occupies your mind but doesn't stress you, like casual video games, cleaning, knitting, etc.
Get your heart rate up for 20 min., 4 times a week (to burn stress)
Start slow if you're new, better to aim small and accomplish
The Holmes-Rahe life stress inventory
A nice hot cup of tea, or beverage of your choice. Take care of yourself.
This episode of ZENandTECH is brought to you by the WPCentral Store, your one stop shop for everything Windows Phone. Check out the awesome new accessories for Samsung, HTC, an dmore. You spent a lot of money on your device, protect it, keep it charged, and keep yourself happy!
You can reach all of us @ZENandTECH, via email at podcast@zenandtech.tv, or leave a comment below!
Thanks everyone, you're the best community on the web and we love having you with us!
Please subscribe on iTunes and leave a rating, it means a lot to us!
While Georgia is a therapist, she's not YOUR therapist. Everything said or implied on this show is for informational and entertainment purposes only. And shouldn't be taken in any way as a replacement for proper, professional care.
Get more iMore in your inbox!
Our news, reviews, opinions, and easy to follow guides can turn any iPhone owner into an Apple aficionado
Senior Editor at iMore and a practicing therapist specializing in stress and anxiety. She speaks everywhere from conferences to corporations, co-host of Vector and Isometric podcasts, follow her on Twitter @Georgia_Dow and check out her series at anxiety-videos.com.