Nintendo Switch Online games: All games that support Nintendo Switch Online 2020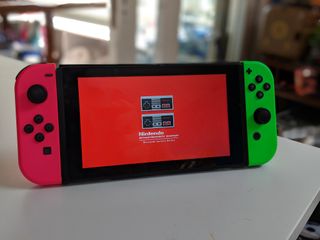 (Image credit: iMore/ Rene Ritchie)
To take advantage of online multiplayer, leaderboards, and other content, Nintendo Switch owners must have a Nintendo Switch Online subscription. Fortunately, Nintendo does offer a 7-day trial of the service, so you can gauge if you absolutely need it or not. But the chances are high that you'll need it to play some of the best Nintendo Switch games online with friends and family.
Plus, you do get some exclusive offers, and hey, there are even cloud saves! If you pay for it, you're definitely going to want to know which games support the online service. Here are all of the games that work with Nintendo Switch Online:
Nintendo Switch Online games: Every Nintendo Switch game that support Nintendo Switch Online
Nintendo Switch Online Games
These are all of the games that currently support the Nintendo Switch Online service, so you can enjoy them together with friends and family as you see fit. More games are always getting added, so check back often to see what new games you can play together!
If you need a few suggestions, some of our favorites include Super Smash Bros. Ultimate (opens in new tab) because it's the ultimate brawl fighter, especially with the huge roster of characters to choose from as well as gorgeous stages. Another favorite is Monster Hunter Generations Ultimate (opens in new tab) because there's a ton of content to play through either solo or with friends. Plus, who doesn't like to go hunt monsters to make cool weapons and armor? Mario Kart 8 Deluxe (opens in new tab) is one of our favorite racing games because of our favorite Nintendo characters and insane tracks—it's a great multiplayer game.