Best Nintendo Switch games 2023: Mario, Zelda, and everything in between
If you're only going to play a handful of Switch games these are the ones you need to play.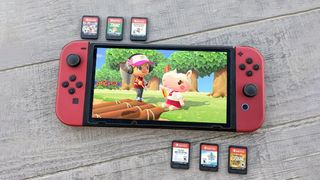 (Image credit: Rebecca Spear / iMore)
Trying to get your hands on the best Nintendo Switch games that have released so far? There are plenty to choose from, and more awesome titles continue to come out every few months. Nintendo has you covered whether you're looking for open-world RPGs, strategy games, competitive racers, or local co-op games to share with a friend. These are the best Nintendo Switch games of all time that have released so far.
Note: Most Switch games require you to have a Nintendo Switch Online subscription to play online. Additionally, N64 and Sega Genesis games can be accessed via the Nintendo Switch Online + Expansion Pack.
Best Switch action/adventure games
Action/Adventure and Role-playing games (or RPGs) have long been one of the most popular genres in gaming. The basic idea is that players take on the role of a singular character or a team of characters and then explore a world. Among the most popular options within this category are open-world RPGs, action RPGs, turn-based tactical RPGs, JRPGs, and much more.
The Legend of Zelda: Breath of the Wild for Nintendo Switch
The Legend of Zelda series is one of Nintendo's most popular IPs, but the latest entry took that popularity and blew it out of the water with the stunning masterpiece that is Breath of the Wild.
Players start with absolutely nothing except for some shorts and some vague notion that the main protagonist, Link, has been asleep for 100 years. You can quickly acquire clothing, weapons, horses, abilities, and items by exploring the land. This is an open-world game, and you could go straight to the main boss if you wanted to. However, Hyrule offers so many exciting locations and secrets to discover that you willingly run off in another direction just to reach that strange structure on the horizon or that large beast flying in the distance.
Weapons break after a few hits, so you need to learn to manage your inventory and use more powerful swords on the right enemies. The 120 Shrines and four Divine Beasts you're tasked with visiting offer the puzzle-based gameplay we've come to know and love in Link's travels. However, they are much smaller than the dungeons we've seen in past Zelda games, which has been a downside for some long-time Zelda fans. Something that makes up for it is that there are often multiple ways to solve puzzles, so you can get creative instead of figuring out what specific tool needs to be used in any given area.
TL;DR: This is the perfect title for anyone who loves action RPGs and open-world adventures. It won Game of the Year at the 2017 Game Awards and has been praised as having one of the most clever physics systems ever created. As we explained in our Breath of the Wild review, the game allows you to solve puzzles and challenges in various ways. Years after it was released, people are still discovering new things to do in-game. If you're looking to add the best Nintendo Switch games to your library, then you really can't pass up Breath of the Wild.
More Zelda fun
Pokémon Sword / Pokémon Shield
Players travel around a fun U.K.-inspired world with a mixture of 400 old and new creatures to catch. The goal is to use your Pokémon to defeat every gym leader before taking on the champion and proving that you are the best Pokémon trainer of them all. When you have more gym badges, you're able to catch Pokémon at higher levels.
You can see Pokémon wandering around in the Wild Area before battling them, and you can take on massive Gigantmax Pokémon with friends in online multiplayer. You will need to trade with other players to complete your Pokédex and catch every Pokémon. As we said in our Pokémon Sword and Shield Expansion Pass review, if you choose to purchase the DLC, you can explore two new locations, face new challenges, and catch even more Pokémon than there were in the base game.
The Crown Tundra part of the DLC even allows you to capture Legendary Pokémon from past Pokémon titles and makes shiny hunting much easier. The games are simple enough for kids to enjoy and complex enough for more intensive players to sink their teeth into.
TL;DR: The most essential Pokémon games on Nintendo Switch are definitely Sword and Shield. Players run around a UK-inspired fantasy world collecting creatures with elemental abilities like fire, water, grass, and electricity. You'll strategize your Pokémon's attacks against your foes' weaknesses to beat every gym leader and prove that you are the greatest Pokémon trainer of them all. As we said in our Pokémon Sword and Shield review, it wasn't as innovative as we hoped, but it's still really fun to play.
Catch more Pokémon in these games
Fire Emblem: Three Houses
Fire Emblem has been around since the early 90s, but while the franchise performed really well in Japan, it's only more recently that it's seen huge success in North America. Three Houses has sold more units than any entry in the series before it, and for good reason.
Players take on the role of Byleth — a mercenary who can be either male or female — that gets roped into becoming a professor at the Officer's Academy in Garreg Mach Monastary. Here, the player is introduced to the students and chooses to align with one of the three houses: Black Eagles, Blue Lions, or Golden Deer. Each house comes from a different area of the continent and deals with political issues happening back home that affect how they see each other. You make plenty of decisions and the choices you make lead to different endings. You can even romance various characters if you say the right things.
As a professor, you take charge of your students in battle telling them where to move, who to protect, and which units to attack. Then you have to wait and let the enemy make their move before going again. Each character has specific strengths and weaknesses against other characters. For instance, archers are powerful against Wyvern Riders but are weak to most melee attacks. So you need to place your units strategically and level up their skills at the school to make them more powerful. It's a truly satisfying game that makes you feel like a clever tactician. Plus, permadeath is optional and you can rewind a few steps if your team is in trouble.
TL;DR: Fire Emblem: Three Houses was a hit when it released in 2019 and is the best-selling Fire Emblem game of all time, and that's for a good reason. As I said in my Fire Emblem: Three Houses review, This is the perfect game for anyone who enjoys complex RPGs, strategic gameplay, and Harry Potter. Players take on the role of a mercenary and direct students under their command into battle in turn-based tactical rounds.
More Fire Emblem games
Fire Emblem Engage — You play as a young person named Alear who can either be male or female. They are a Divine Dragon and have been awake for 1,000 years, but must now jump to action again to save the world from a terrible evil. Players collect fighters to their side along with classic warriors from previous Fire Emblem games like Marth and Byleth. It's your job to employ them strategically on the battlefield.
Fire Emblem Warriors: Three Hopes — Though not a core series game, this spin-off revisits the students at Garreg Mach in an alternate universe, where key events from the main game have been changed. You still get to choose which house to team up with and while there isn't turn-based tactical elements, players can still strategize by commanding units to specific places in action RPG battles.
Luigi's Mansion 3
Luigi's Mansion 3 opens with Luigi, Mario, Peach, and some Toads getting invited to a luxurious resort. However, the hotel transforms into a spooky place run by ghosts on their first night, and everyone is caught except for Luigi. The green plumber must travel to the tip-top of this skyscraper hotel, defeating ghosts and exploring the fun themes of each floor along the way. It can be hard to angle the Ghostbusters-like vacuum at some points, though.
The spectral opponents he goes up against are incredibly silly and will have you laughing with their hijinks. A good chunk of the puzzles requires Luigi and Gooigi to work together. If you're playing solo, you'll be able to swap between the two characters. However, if you pass a controller to a friend, they can control Gooigi while you control Luigi. They each have some skills that the other doesn't, encouraging you to work together.
Whether you're playing with a younger child or a peer, Luigi's Mansion 3 is a fun co-op game to share with others, which makes it one of the best Switch games of all time. I only wish it was longer since this game only takes about 13 hours on average to beat.
Bottom line: I said in my Luigi's Mansion 3 review that I loved every moment and didn't want the plot to end. That's because this is one of those games that is so packed full of comedy and fun puzzles that you'll absolutely love it from start to finish. Best of all, once you unlock Gooigi, Luigi's gelatinous assistant, near the start of the game, you can experience the full adventure with a buddy in two-player co-op.
Best Switch platformers
Nothing is quite as Nintendo classic as Switch platformers, so it's not surprising that there are dozens of awesome options on the console. This genre requires players to run through levels scaling raised areas or "platforms" while being very particular with when and where they press specific buttons. Some of these can be extremely challenging, while others are more laid back.
Super Mario Odyssey
In many ways, Super Mario Odyssey's gameplay is similar to Super Mario 64, Super Mario Sunshine, and Super Mario Galaxy. But in his latest adventure, the plumber must collect Power Moons instead of Stars. He needs them to unlock new locations so he can attempt to rescue Princess Peach from Bowser's clutches.
After his trusty hat gets destroyed, Mario meets a new friend named Cappy, who can change into various hat forms. With this new partner's aid, our little mustachioed plumber acquires new attacks and abilities previously not seen before in the Mario games. For instance, the ability to throw Cappy and hit enemies at a distance. Or my favorite: mind control any enemies whether they be small Goombas or a big T-Rex.
You can even play co-op with one person taking control of Mario and the other controlling Cappy. This makes Super Mario Odyssey a fun game to play with your kids, younger siblings, or one of your friends.
TL:DR: As we said in our Super Mario Odyssey review, this game is an action/platformer that revitalized the Mario series. It employs similar mechanics found in classic games like Super Mario 64, Super Mario Sunshine, and Super Mario Galaxy while introducing several new experiences, such as mind-controlling enemies with a talking hat. You can play on your own or invite a friend to play in co-op mode. The unique worlds are bursting with character, and you can even dress Mario up in various outfits to help him fit into his surroundings.
Other Mario platformer games
Super Mario 3D World + Bowser's Fury: Up to four players run around freeing Sprixies from Bowser's clutches while playing as either Mario, Luigi, Peach, Blue Toad, or Rosalina.
Paper Mario: The Origami King: With its charming diorama aesthetic, this adventure makes light of Mario and the Mushroom Kingdom as you battle office supplies, evil paper mache, and zombie origami characters.
Mario Maker 2: Love playing Mario sidescrollers? You can design your own and share them with others online. Since you can also play online creations there's always something new to do.
Kirby and the Forgotten Land
It's the general consensus that Kirby and the Forgotten Land is the very best Kirby game to release in a very long time. The locations are gorgeous, the characters cute, and the puffball's new powers are incredibly memorable. It even offers two-player co-op.
After getting sucked into a black hole that appeared in the sky that sends him to a land of ruins, Kirby meets a flying blue creature named Elfilin. It soon becomes apparent that a group of evil-doers wants to catch her. So Kirby screws up his courage and travels around to several different platforming levels to save her and figure out what brought him to this strange land.
This is a far more forgiving platformer than most since Kirby can hover in the air if he misses a safe landing area. Plus, his Copy Abilities allow him to suck in almost ever enemy and acquire their powers. But nothing is quite as hilarious and powerful as his new Mouthful Modes, which allow him to wrap himself around objects like a vending machine or car. It's a silly, laid-back game for people of all ages.
TL;DR: In Kirby and the Forgotten Land, Kirby finds himself in a strange land with vine-covered ruins. It's up to him to explore, save the Waddle Dees, and fight big bosses using his Copy Abilities and platforming prowess. Play on your own or with a buddy.
Best Switch Life Simulators
It's a funny, almost ironic reality that people find life simulators to be one the most relaxing ways to escape stress from your daily responsibilities. But in replicating a simplified life, it can give us more control. There are farming sims, dating sims, pet sims, and so much more.
Animal Crossing: New Horizons
Animal Crossing might seem like a simple island getaway experience, but it's a rather complex simulator. Players arrive on a deserted island with almost nothing to their name but can slowly upgrade their getaway by gathering and then selling bugs, fish, and harvested materials to pay off loans from Tom Nook, a tanuki or raccoon tycoon. As you acquire more DIY recipes, you can craft more items to fill your island with beautiful things.
The game follows a real-time clock, so when it's nighttime in real life, the stars are out over your virtual island, and your animal villagers are asleep in bed. Stores and shops within the game have business hours, so you need to plan your time accordingly to see what clothes and furniture are in stock when things are open.
Different experiences are available throughout the year, including seasonal activities that coincide with real-world holidays. However, one of the big complaints from players is that many of the holiday activities feel the same, just with different themes. Also, if you don't want to lose your progress, you'll need to backup New Horizons manually as it doesn't offer cloud saves.
You can keep the fun going by purchasing the Animal Crossing: Happy Home Paradise DLC which allows you to design vacation homes for animal clients. There are new buildings to unlock, new items to decorate with, and you can even scan amiibo cards to invite specific villagers into the game. Once you complete the DLC, you can even go back to your home island and redecorate your villager's houses.
TL:DR: As we stated in our Animal Crossing: New Horizons review, this game was released just as the world needed it most. It's a chill life and farming simulator that helps both kids and adult players relax while making friends with animals on a tropical island. You can end up spending hundreds of hours fishing, acquiring furniture, collecting creatures for a museum, upgrading your house, and decorating your island just the way you want it. With its relaxing charm, there's a reason why this title has been one of the most successful games to launch on the Nintendo Switch.
Best Switch multiplayers
One of the things that really makes Nintendo Switch stand out from other platforms is its focus on multiplayer split-screen games that several players can experience from one console. Some games can even host as many as eight players as long as you have enough controllers or Joy-Cons to go around. It's also worth noting that some Switch games offer multiplayer but require each player to have their own Switch, so you want to check for that before making a purchase.
Mario Kart 8 Deluxe
Mario Kart 8 Deluxe is the quintessential racing game on Nintendo Switch. You can play on your own, or if you have enough Joy-Cons, up to four players can share a screen and compete against each other. If you have a young child who wants to play, just turn on Smart Steering to prevent them from falling off the track, going backward, or bumping into the walls.
There are 48 tracks and a large cast of 41 popular Nintendo characters, including Link from The Legend of Zelda, Inklings from Splatoon, Bowser from the Mario games, Isabelle from Animal Crossing, and more. Another thing that makes it fun is you can hurl silly weapons like cartoon bananas or shells at your friends to get ahead.
Really the only downside is that playing on your own isn't nearly as fun as playing with friends. Fortunately, if you have a Nintendo Switch Online subscription, you can race with players all around the world, so you'll always have someone to play against.
By the way, there's also an augmented reality racing game called Mario Kart Live: Home Circuit, where players race a real-life remote control kart around their homes using the Nintendo Switch while seeing opponents and items on the Switch screen. Mario Kart enthusiasts will love it.
TL:DR: Mario Kart 8 Deluxe is the best-selling game on Nintendo Switch as well as one of the best multiplayer games on the console. Up to four players can race against each other while sharing one screen; so as we said in our Mario Kart 8 Deluxe review, it's the perfect party game for friends and family. Choose from a large cast of Nintendo characters and attack your fellow racers with silly weapons like bananas or shells to get ahead. The optional child controls make this a great game for people of all ages.
Other Mario sports fun
Mario Tennis Aces: Play against others or take on the single-player campaign as you work on your backhand on quirky tennis courts.
Mario Golf: Super Rush: Run around the golf course playing as one of your favorite Mushroom Kingdom characters. There are unique challenges at each location and special moves for each player.
Among Us: Crewmate Edition
This social deduction game takes its cues from the party games Werewolf and Mafia. Each character is tasked with fixing sections of a spaceship, but some of you are actually imposters bent on sabotaging the experience for everyone else.
If a player spots something shady, they can call a meeting, and then the players discuss who they think the imposter is. If enough votes are cast for a specific player, that player is thrown out the airlock, and the game continues until the imposters win by killing everyone or the real crewmates win by fixing the ship or tossing the imposter.
One of the best things about Among Us is that the game supports cross-platform play. Meaning, Switch players can play with folks who are playing on their phones, PC, or other Switch consoles. It's easy to pick up, making it a great game for all ages. The only downside is that Switch players cannot type as quickly as other players, so the discussion sections might feel more limited. The trade-off is that buttons and joysticks can make it easier to run around the ship and accomplish certain tasks.
TL;DR: Among Us has become the go-to multiplayer game for millions of people around the world. Players take on the role of astronauts trying to repair their ship. However, things take a Mafia or Werewolf turn as some of the players are imposters seeking to sabotage and kill off the rest of the crew members. You'll need to use your social deduction skills to determine who are the real crewmates and who is out to destroy everything. A typical session usually results in raucous laughter and plenty of finger-pointing. It's a hilarious time.
Super Smash Bros. Ultimate
There are 74 playable characters like Pikachu, Cloud Strife, Toon Link, Bowser, Star Fox, and more. Each character has their own skillset and signature moves that are in line with the games they come from and can be used to propel you to first place. Unfortunately for many fans, Waluigi still has not been added to the roster.
When there are enough controllers to go around, you can play locally with up to eight players. If friends aren't available, you can always compete against others online or check out the solo game modes to keep you entertained. Just note that the online component uses peer-to-peer servers instead of dedicated servers. So, if someone you're playing against has a bad internet connection, it can cause serious lag and other complications for all players involved in the match.
Purchasable DLC includes additional characters, stages, and music. For instance, the very last fighter to be added was Sora from Kingdom Hearts and a little while before that we got Pyra and Mythra from Xenoblade Chronicles 2 added to the roster. Not to mention, Nintendo is making amiibo for every Super Smash Bros. Ultimate fighter. You can train and level up your favorite character and then save your stats to the corresponding amiibo.
TL;DR: This is seriously a great party game, and as we said in our Super Smash Bros. Ultimate review, we can't recommend it enough. Up to eight players can compete against each other on one screen. You'll choose from a roster of 74 popular characters from various games and then use their specific skills to defeat opponents. There's also a fantastic single-player component as well as online multiplayer modes to keep you entertained even when friends aren't available.
Mario Party Superstars
Mario Party Superstars is one of those games that you can pick up and play at any time. It's perfect for family nights, birthday parties, get-togethers, or just about any other occasion. Up to four players can enjoy the game together from one Switch and choose from a roster of Mushroom Kingdom characters. The goal is to rack up as many Stars as you can while going around a virtual board game. At the end of each round, players are slotted into different groups and compete in minigames to earn Coins.
There aren't quite as many game boards as in previous Mario Party titles with only five options to choose from, but they are classic boards from the N64 era. There are also 100 classic minigames from throughout the series including ultimate best minigames like Bumper Balls, Face Lift, and Bowser's Big Blast.
If you don't have any friends around who can play Mario Party Superstars with you, you can go online and compete against specific friends or random people around the world. You can even use character stickers to express how you feel during different moments. This is important because the game doesn't offer voice chat. Still, it is sure to get you and your crew hollering with laughter in no time.
Bottom line: Whether you're having a get-together, sleepover, or family reunion, Mario Party Superstars is one of the quintessential party games on Nintendo Switch. Up to four players play on a virtual board game as their favorite Mushroom Kingdom character and then participate in minigames at the end of each round.
Other Mario Party fun
Super Mario Party: was the first Mario Party game to release on Nintendo Switch. Many consider it one of the worst games in the series. So if you're looking for Mario Party, make sure to get Superstars.
Best Switch Metroidvania
Classic Metroid and Castlevania titles introduced a brand new category that put a focus on non-linear exploration and upgrades within a challenging environment. It didn't take long for fans of the genre to smash the names of the two games together to formally categorize this kind of gameplay as a Metroidvania. This is an especially good category for players that like a challenge.
Metroid Dread
Samus has landed on the planet ZDR to answer a mysterious transmission, but it's all a trick to trap the bounty hunter. Upon landing, she gets hunted by vicious EMMI robots that can kill her with one hit. She'll need to use her stealth abilities to avoid them and explore caverns to become more powerful. The boss fights are incredibly challenging but are worth the experience once you've done it. Samus also gets to show off a few new suit designs along the way, some of which are freaking cool.
The soundtrack meshes perfectly with the gameplay while the visuals are gorgeous and together they will keep you wanting to dive further and further into the story. There are also plenty of puzzles to solve along the way. There are two things to keep in mind: It's very easy to get lost, so you should check your map frequently to see where you are and where you haven't been yet. And secondly, the EMMI robots are relentless and can get a little old after a while. So, you'll just have to learn how to avoid them properly with those new stealth techniques.
All in all, this is one of the very best Metroid games to ever have released. It's a fitting way to bring Samus to the Nintendo Switch.
TL:DR: As we said in our Metroid Dread review, this is a gorgeous return to form for Samus. It had been over 19 years since a brand new sidescroller Metroid game had released and this entry doesn't disappoint. You'll need to platform and blast your way through tricky enemies and a host of Metroid Dread bosses as well. It's a challenging yet rewarding game that really goes back to Metroid's roots.
Best Switch fitness games
Ring Fit Adventure
Ring Fit Adventure might seem like a workout gimmick that doesn't actually do much. While it won't produce a mind-blowing fitness regimen for hardcore workout enthusiasts, it is a fun way to bring cardio, stretches, and even yoga into your daily routine. The best part is you don't even have to leave the house or get a gym membership to exercise.
This fitness game is more expensive than most other Switch offerings because it comes with a Leg Strap and Ring-Con accessory. As such, it's only available as a physical copy. These devices allow you to slide Joy-Cons into place and then can measure how far you run or how hard you push and pull on the Ring-Con for various exercises.
For those of us who aren't particularly thrilled by the idea of jogging, there's also a fun RPG plot for you to focus on to make the workout sessions more interesting. Dragaeux, a super muscular bro type of dragon, is causing chaos, and it's up to you to defeat him and his minions… with squats, jogging in place, and ring squeezing. If you're consistent, this game can really get your heart going and help you get into shape. You'll take several breaks from running to fight enemies, which is good or bad depending on what you're looking for in a workout game.
TL;DR: As we showed in our Ring Fit Adventure review, this fitness game provides an impressive workout. You'll jog in place with Joy-Cons strapped to your leg to make your on-screen character run forward. And then, the Ring-Con allows you to work your arms and do various stretches and core exercises. This game costs roughly what you'd pay for a one-month gym membership, but you can use it in the comfort of your home.
Fitness Boxing 2: Rhythm and Exercise
As we said in our Fitness Boxing 2 review, this exercise game costs less than Ring Fit Adventure while also being easier to use. You get to choose your instructor and then they'll lead you through various workouts that begin and end with warm-up rounds. You'll be bouncing back and forth the entire time, which gives your legs a good workout too.
Just make the various punches or duck when your instructor tells you to and you'll find your heart pumping in no time. As is often the case with exercise, you will need to push yourself to work harder and hold yourself to some accountability or else you won't get as much out of your sessions. However, the flexibility of being able to work out from home without having to pay to go to a gym is wonderful.
TL;DR: Fitness Boxing 2 can really make you work up a sweat while having you stick to quick punches and ducks in time to music. You hold the Joy-Con in either hand and the game senses when your fist strikes or your body crouches. It will also keep track of your progress.
More workout fun
Nintendo Switch Sports: While not a game that can give you a serious workout, the Wii Sports successor can get you moving while swinging your Joy-Con to play games like bowling, volleyball, tennis, and even soccer.
More of the best Nintendo Switch games
The best of the best are listed above, but other amazing Nintendo Switch games are out there. Here are some more of the best Switch games you can buy.
Quick list of the 67 best Nintendo Switch games
These are the very best of the best Nintendo Switch games you can buy. This list is not in any particular order.
Animal Crossing: New Horizons
Mario Kart 8 Deluxe
Pokémon Sword / Pokémon Shield
Super Smash Bros. Ultimate
The Legend of Zelda: Breath of the Wild
Pokémon Unite
Nintendo Switch Sports
Spiritfarer
Pokémon Brilliant Diamond & Shining Pearl
Super Mario Odyssey
Mario Party Superstars
Monster Hunter Stories 2: Wings of Ruin
Among Us
Nintendo Switch Online
Nintendon Switch Online + Expansion Pack
Hades
Pokémon Legends: Arceus
Dragon Quest XI S: Echoes of an Elusive Age - Definitive Edition
Monster Hunter Rise
Cadence of Hyrule
Miitopia
Super Mario 3D World + Bowser's Fury
Splatoon 2
WarioWare: Get It Together!
Minecraft
The Legend of Zelda: Skyward Sword HD
Luigi's Mansion 3
Pokémon: Let's Go, Pikachu! / Let's Go, Eevee!
New Super Mario Bros. U Deluxe
Oxenfree
The Legend of Zelda: Link's Awakening
Super Mario Party
DOOM
Borderlands Legendary Collection
Metroid Dread
Triangle Strategy
Kirby and the Forgotten Land
Fire Emblem: Three Houses
Astral Chain
Super Mario Maker 2
Hollow Knight
Mario Tennis Aces
Slay the Spire
Paper Mario: The Origami King
Ring Fit Adventure
Cuphead
Donkey Kong Country: Tropical Freeze
Overcooked! 2
LEGO Marvel Superheroes 2
Super Mario 3D All-Stars
Octopath Traveler
Untitled Goose Game
Celeste
The Elder Scrolls V: Skyrim
ARMS
Mario + Rabbids Kingdom Battle
Sonic Mania + Team Sonic Racing Double Pack
Stardew Valley
Xenoblade Chronicles Definitive Edition
Xenoblade Chronicles 2
Bayonetta 2
Yoshi's Crafted World
Hyrule Warriors: Age of Calamity
New Pokémon Snap
1-2-Switch
NEO: The World Ends with You
Kirby Star Allies
Clubhouse Games: 51 Worldwide Classics
Should you buy a digital game or a physical game?
It depends on how you want to play since there are perks on both sides. With digital games, you don't have to worry about losing an expensive cartridge and don't have to pack a bunch of physical games up when you travel. Your games get tied to your account, so if you were to lose your Switch, you'd be able to access the digital games you previously purchased after buying a new console. Additionally, going digital means you can download games immediately from the eShop instead of requiring you to wait for an Amazon package to be delivered or making you run to the store for a physical copy.
However, there's something nice about the tangibility of physical games. Some game cases come with extras like stickers or posters. After you've beaten the game, if you decide that you don't like it enough to keep it, you can always sell the physical copy to a used-goods store and put that money towards acquiring another game.
How to purchase digital games from the Nintendo eShop
For those who decide that you want to go the digital route, here's how to purchase games from the Nintendo eShop. By the way, you can easily purchase a Nintendo eShop Gift Card for yourself or as a gift for someone else.
From the Nintendo Switch's main menu, select Nintendo eShop. You'll be taken to the Featured section of the eShop.
You'll see various categories like Recent Releases, Great Deals, and Best Sellers. You can also use the search bar at the top of the screen to find a specific game. Tap the image of any game you're interested in.
Select Proceed to Purchase.
Enter your payment information.
Wait for the game to download. If the game is currently available, you'll be able to play it as soon as it finishes downloading. If the game hasn't been released yet, you'll be able to play the moment it launches.
Is gameplay different between Switch, Switch OLED, and Switch Lite?
Unlike the Nintendo Switch and Switch OLED, the Nintendo Switch Lite doesn't include detachable Joy-Cons, motion controls, or rumble. Any game that relies on these features won't work on the Switch Lite unless you have external Joy-Cons or a Pro Controller handy. Also, you cannot play many multiplayer games on the Switch Lite screen unless you also have detached Joy-Cons to pass out to friends.
One other thing: The Nintendo Switch Lite does not have a kickstand, so if you do want to play a game on this system while using external controllers, you'll definitely want to purchase a Nintendo Switch playstand.
Do you need to buy a microSD card for Nintendo Switch?
We highly recommend a microSD card for your Nintendo Switch or Switch Lite, seeing how these consoles only have 32 GB of internal storage and the Switch OLED only has 64GB of internal storage. That means that you'd only have room for up to three large Switch games before running out of space. And if you're the kind of person who loves taking videos and screenshots of your gameplay, you'll get even less out of it.
To help you out, here are the best microSD cards for Nintendo Switch. If you're not sure how much space you need, check out our guide for which size microSD card is best for Nintendo Switch?
Do I need to buy amiibo?
Nintendo has created hundreds of small figurines with scannable NFC chips inside of them known as amiibo. Thing is, amiibo are not necessary for you to be able to enjoy most Nintendo Switch games. For the most part, these statues are simply fun collector's items that can unlock small in-game perks when scanned on your Nintendo Switch. However, using certain amiibo scanned with specific games can be very useful.
The Legend of Zelda amiibo, for example, provide some awesome additions to Breath of the Wild. Using specific figures, you can unlock special clothing items, Wolf Link from Twilight Princess who fights alongside you, or even a ridable Epona from Ocarina of Time.
If you want to display these figurines somewhere or really like the perks that come from scanning a specific amiibo, you might just want to buy them. Otherwise, these are not a necessary purchases.
Master your iPhone in minutes
iMore offers spot-on advice and guidance from our team of experts, with decades of Apple device experience to lean on. Learn more with iMore!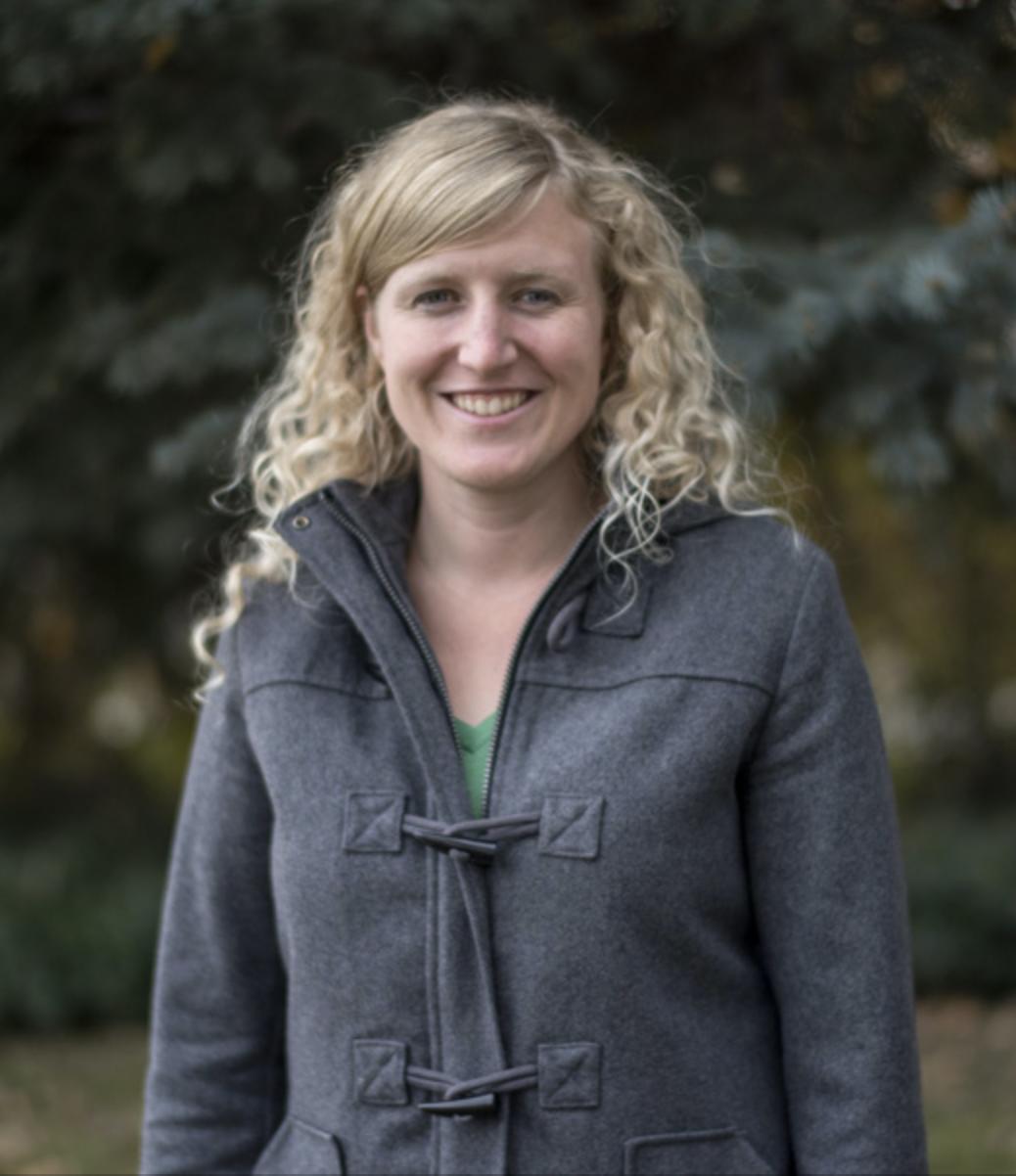 Gaming aficionado Rebecca Spear is iMore's dedicated gaming editor with a focus on Nintendo Switch and iOS gaming. You'll never catch her without her Switch or her iPad Air handy. If you've got a question about Pokémon, The Legend of Zelda, or just about any other Nintendo series check out her guides to help you out. Rebecca has written thousands of articles in the last six years including hundreds of extensive gaming guides, previews, and reviews for both Switch and Apple Arcade. She also loves checking out new gaming accessories like iPhone controllers and has her ear to the ground when it comes to covering the next big trend.