Apple slowing iPhone 4 production, gearing up for the next generation iPhone?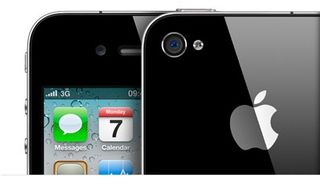 According to Digitimes, who are a bit hit and miss with these type of stories, Apple is currently in the process of reducing its demand for iPhone 4 models. According to its source, Apple has reduced its iPhone 4 requirements for the second quarter of 2011 from 20 million units down to 17.5-18 million. These figures are broken down into 16 million 3G models and 1.5 – 2 million CDMA models
As we posted last night, the same source also claims that production of the "iPhone 4S" will begin in August with an earliest launch of September, with a Qualcomm chipset for both CDMA and 3G versions and the rear camera would be an 8-megapixel.
As we get nearer WWDC, these stories and rumors will just keep on coming! Only the actual announcement of the next generation iPhone will stop them. Sadly, we might have to wait until fall this year for that to happen...
UK editor at iMore, mobile technology lover and air conditioning design engineer.
oh hey look at that , just like all the idiots said the ipad2 would be delayed , i will welcome the iphone 5 in june.

I would loe a June iPhone release. My iPhone 4 is becoming look a little beat up.

A nice june lte suprise would be off the £ucking hook

As the pace of product innovation at Apple slows, building of ever bigger stores accelerates (Madrid). A worrying trend, IMHO.

Pace slows? Didn't they just unveil the iPad a year ago?

"These figures are broken down into 16 million 3G models and 1.5 – 2 million CDMA models"...
Can CDMA not be 3G, as 3G denotes transfer rate? I feel like the article should rade "GSM"... but I may be wrong.

They'll be unveiling iOS 5 in a few weeks. Give em the time it takes to go from betas to gold and that's when you'll see the next iphone.

I will find it extremely disappointing if apple deviates from their normal release cycle in June. No way in HELL will there be a Fall release for an iPhone. Ain't gonna happen.

Aren't all iPhone 4 models technically 3G?

Last time I checked my VZW iPhone 4 was 3G...how can you publish an article and not get your info right? Makes you question the validity of it...

I think he meant to say GSM.

Release the damn phone already! It's the only phone I can sell on eBay at $1500 every year. Knowing people at apple stores pays.

Why would you quote an article from a place with hit or miss information?
Wh don't you find some more accessories or how about apps and games to review?

For the last four years April - May have been heavy and some what 'reliable' rumors. It seems like this kind of news would be public around the February-March time frame ( in a normal release cycle ).
So since this wishy-washy info in this article is out now, I'm not at all expecting a June-July release however unless Apple is becoming better at hiding their information , which is a possibility.

FORGET ALL THIS NEXT IPHONE MESS. I CANT FIND AN IPAD2 ANY WHERE IN THE TRISTATE AREA SHAME ON ME FOR NOT GETTING ONE EARLIER BUT SOME PEOPLE HAD TO SAVE UP APPLE. UUURRRRGGGHHH

June/July. fingers crossed

June PLEASE !! I hope iPhone 5 is the one more thing at WWDC

This has little, if anything, to do with production for the next iPhone. Apple knows people are expecting something in the near future, and so demand for their products will decrease (because people are holding out for what's coming next). If demand decreases, supply will have to decrease as well or Apple risks losing money in supplying products that exceed demand, and thus, will not sell.
Thank you for signing up to iMore. You will receive a verification email shortly.
There was a problem. Please refresh the page and try again.