Guide to Jailbreaking iPhone 4 and iPad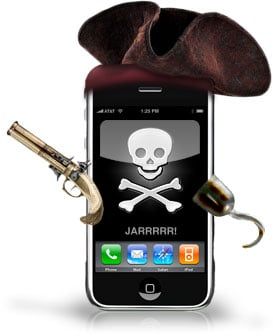 How to Jailbreak iPhone 4 on iOS 4.x and iPad on iOS 3.2.x with Jailbreakme.com
Jailbreakers can rejoice again as not only has the iOS4 jailbreak been updated, iPhone 4 users can now jailbreak as well! iPad users are also included, whether you're running 3.2 or 3.2.1, the jailbreak should work for you either way. If you haven't done so already, here's a list of things to do before and after jailbreaking!
And before you proceed, here's the normal disclaimer;
Backup your iPhone/iPad
The first thing you should do before doing any modifications to your iDevice is back it up! Simply connect your iPhone or iPad to iTunes and sync it. This way, if you have an issue or your jailbreak goes wrong, you'll be able to restore as you were before without the headache of resyncing everything.
Jailbreak Your iDevice
This jailbreak is probably one of the most dead simple ones you'll ever use. Simply go to www.jailbreakme.com with Safari on your actual device. You will see the webpage like above. You'll slide to jailbreak, and wait. If all went well, when it's done, you'll be jailbroken. The easiest way to tell is if you now see a Cydia icon on your springboard.
Save your SHSH Blob
Your SHSH ID should always be saved within Cydia. This could save you if you ever accidentally upgrade to a newer firmware (keep in mind, that's never guaranteed). Future jailbreaks could also require that you have this blob saved in order to jailbreak future versions of iOS. In order to save your SHSH blob, you'll see this on the main page of Cydia -
You'll want to click that. You may see a message at the top of Cydia for a few days saying you have a request in. This can happen when the servers are overloaded with requests. Saurik has also taken down the server in the past when it gets hammered. If this is the case, just keep trying until the top of your phone says you have an SHSH on file for whatever OS you're running. It'll look something like this -
You're done! If you guys had any issues, be sure to check out our jailbreak forums for common problems and questions. If you still can't find an answer, drop us a line!
Update:
I almost forgot something pretty important, whenever you jailbreak (especially if you plan on SSH'ing), always change your root and mobile passwords! As of now, users are reporting problems with Terminal under iOS4 while jailbroken, but you can change your root passwords still, there's a thread here explaining how to do this. Let us know if you have any issues in the forums! There's lots of great members willing to help you with the process.
Get the best of iMore in your inbox, every day!
iMore senior editor from 2011 to 2015.
How long does Cydia usually take to actually save my pending TSS request.
I did the "make my life easier" thing, and now I see: "This device has a pending TSS request."

@George
Could take a couple days but usually a day or so

This is a really ignorant question but can you still access/download from the app store and run native apps/app store apps once you jailbreak?

Thanks for the info, Allyson, but isn't there some security thinks we must do, also? I remember something about root passwords, etc. Can you give a tip on that, too?

@sfwrtr
whoops! i knew i meant to add something else and forgot! i'll update with links as to how to change your root password and whatnot!
thanks!! :D

@uphomer
Of course you can. I thought the same thing back in the early days of jailbreaking

Most things from Cydia don't work on the iPhone 4 which kinda sucks

@Cristo a lot of things probably aren't compatible yet. i'm working on some themes with a friend that'll support retina display as well as updating our current theme. the file system changed more than previous iOS versions, so it may take developers a bit to push out updates.

MobileTerminal has been updated for iOS4 and iPad. manually enter the repo: apt . macosmovil . com and search for MobileTerminal iOS4. works great on iPad, supports landscape and portrait mode.

Only things that I'd get:
SBSettings
Intelliscreen (trial, $9.99)
My3G
MyWi
Everything else will just clutter up the phone (themes and that garbage). Obviously the techie types will get SSH and Terminal and things like that but everyday jailbirds should just get the basics.

Allyson- what have you heard about problems with those trying to undo the jailbreak and restore?

I had to do a restore already, because I made an error and everything went smoothly.

Mywi is probably one of the only reasons why I JB

@HungWell
I haven't heard anything. You should be able to just restore via iTunes and be back to normal. Only time you really get problems is when you are downgrading and messing with basebands/bootloaders etc in this case, you aren't, so you should be ok.

I'm not real sure about this, buy jailbreaking still disable MMS and FaceTime? I thought that was the case a couple days ago. Does MyWi work on iOS 4? That's the only app the would get me to jailbreak.

Does this process also unlock the iPhone?

There's an easy way to change the root password if you download "Rock". Tge program gets auto d/l with Intelliscreen. I opened it and it notified me that tge root password should be changed and asked if I wanted to change it. Very nice.

@jkota mywi I think does work iOS4 but not on the iPhone 4
@ jeffw it doesn't unlock the phone if I'm not mistaken the dev team said they would release it tomorrow

MyWi does work on the iPhone 4, works good. It also shows your download and upload speeds, the speeds show a lot faster than speedtest.net. Not sure what the deal is there. I am showing speeds above 4,000 kilobits when in MyWi but on speedtest.net it gets less than 2,000 kilobits normally.

Now let's get iTypeFastr out for i4!

So does this jb 4.0 and/or 4.0.1?

@Philatangy yes, it will jailbreak either one

I also would like to know if this fixed the disabling of MMS and facetime. Have those early issues been fixed?? Anyone??

I'm praying for a swype enabled keyboard to be released for the iPhone. I had an android previously and it's the only thing I miss....

@ Allyson You might want to add that you might need to turn off fraud warning, pop up block and clear your cache and cookies. I had to in order to get it to work. Kept getting the file error.

@Omar yes FaceTime and mms have been fixed

@ Allyson.... Please Help
For some reason, when I try to install a keyboard from Cydia and Winterboard(ANY KEYBOARD) none of the them seem to be showing up. Am I the only one with this problem and when will it be fixed? Ive even tried installing themes with keyboards and they keyboard will not change no matter what.

@Jimi i can't possibly include every little thing jailbreakers "should" do, that's what our forums are for, questions and answers ;) this was simply a "how to jailbreak" walkthrough
@JYM this is nothing new, keyboards have not worked since 2.x

What do I do if I can't see "make my life easier" in cydia? It's just not there for some reason.

anyone else having problems with quickreply?

@JYM, If i'm not mistaken the keyboards have not worked since OS 3

@ Misty
Yup, the easiest way by far, just download the Rockapp and it will do it for you!

Can't jailbreak. The installer keeps crashing. No bueno.

Can anyone tell me if there is a way to know which apps in Cydia and Rock will work with the iPhone 4?
A few list compatibility, but most don't specify. I have had to do a lot of trial and error to figure out what works.
I specifically want an app that will enable video out for Slingplayer (and other apps), and not just ipod and youtube.
I found a bunch of those apps, but I can't get any of them to work properly with iphone 4.

George, try this for JB app iOS4 compatibility...
https://spreadsheets.google.com/lv?key=tz1lkTAAwtDi_7HJxef0Vgg&f=true&gid=1

If i JB the iPad, will it I be able to play Frontierville?

Anyone have an issue with JBing thru this method? I was able to successfully JB through Jailbreakme.com and even installed Sbsettings and Shrink. All was well until I had to reboot the phone. The phone would hang on the Apple logo screen. Wondering I'm doing something wrong?

@ chris a
it happened to mine too. i had to put the phone in recovery mode just to get the computer to recognize it. this is not a good jailbreak. no i"m going to have to wait forever for it to reload all my apps and music.
oh, and in case you don't know. when the phone is plugged in to the computer push the sleep and home button simultaneously until the screen turns black. immediately release the sleep button and continue to hold the home button when this happens. this will put it in recovery mode and all will be well.

So I jailbreak my Iphone 4, go to Cydia, install MyWi, (the only reason I wanted to jailbreak). It installs, says it needs to reboot, but won't reboot. I can't It just stays on the apple logo. When I plug it into Itunes to try to restore, Itunes can't even find it. Man, am I toast??

Important - before doing this jb, you MUST stop all programs running in the background, clear safari's cache and cookies, and do a hard reset. Many of the problems people have been reporting are specifically due to not doing these things. These should be in the instructions above.
After doing the jailbreak and saving the shsh blob in cydia, do another hard reset before installing anything else.
I did the jailbreak as described above a few nights ago, and it worked fine. although sms didn't work, which I need, so I did a restore using itunes, which also worked fine. I don't really have a need to jailbreak, so may skip it until i find a need for MyWi or anything else like that.

I dont plan to use ssh (or even download it) do I need to worry about changing my password?

When I installed the ROCKapp it checks to see if you have default password set and asks to change it on the first boot. Was pretty simple and painless. I ssh'd into the phone just to make sure it took.

Anyone having problems with downloading updated to Apps from iTunes after doing a JB? It shows an available update, then when I go to download it, it's says can't connect to the iTunes store. Any ideas!?!?!?

I have a pending TSS requet for my device which runs on ios4 and bb 5 .
can I unlock it , or I have to wait until the device is fully jailbreaked ?

I fixed my FaceTime and MMS on my iPhone 4,problem is everytime I initiate FaceTime on wifi or 3G it just keeps saying call failed,I AM CONFUSED AND NEED GUIDENCE PLEAAAAASSSSSEEEE!

I have bought iphone 4 on the day it was launched and it is really cool to Jailbreak it with JailbreakMe and I have got all the applications from ifunia iphone column.

So I've jailbroken my iPhone 4 as shown above. Now what? I browse the internet for "top things to do after jailbreak" and most of the articles are from 6 months ago and suggest doing things which you now get anyway, like adding custom backgrounds and multitasking.
I put SBSettings on with Autolock because they were the main things I jailbroke for, but (morally ambigious things like emulators aside), what is there to do next?

I tried Jailbreaking my phone but i believe i did it all wrong because now my iphone 4g's not working anymore. It like froze after i did it, because it said to press the "reboot" so i did, and that's how it got all messed up! what should i do now? should i just return it and exchange or is there anyway i could save my iphone?

i need help ASAP pleasee!!! thanks y'all!!! :)

Hi Have a problem...Just got an ipnone 4 running 4.o software...jailbroken with jailbreakme and hit the save my sshhs with cydia..apparntly it said that a pending tss for my iphone was reeived.i tried to reset all setting on the phone and it got corrupted.how do I find out if my sshhs have been saved with cydia? please help...

I also have my itunes pointed at saurik's servers but tired with 4.0 ipsw which i got from online but not working....is tehre anything i can do for now

Has anyone considered purplerain....? http://www.purplera1n.com/ to jailbreak their phones? I found this tutorial within you tube for iPhone 3GS - now there is also blackrain = http://www.blackra1n.com or blacksnow for 3.1 or 3.2 version. Just wondering...I am on the market for an iphone but have T-Mobile - buying a barely used 3GS from my girlfriend who has upgraded to a iPhone 4 which I am hoping to get unlocked/jailbroken soon :)

http://www.iphonedownloadblog.com/jailbreak/ this link has additional links for several versions of Jailbreak/Unlock methods for iPhones from 2G up to iPhone 4 with all firmware!!

After waiting forever and a day to get on the jailbreakme site, I got it to work, then cydia gave me major problems. Eventually I went a different route and used RedSn0w beta 5.5 to jailbreak, which worked. I still have a errors with cydia. I was able to get ultrasn0w to unlock the phone. Works great.
Apagetti123: Purplerain/Blackrain were intended only for the 3.0 OS's. I recommend Blackrain for the 3.2, it was literally just a click. If you have 4.0 or 4.0.1 I recommend Redsn0w 5.5

I received a WiFi + 3g iPad with iOS 3.2 installed, used jailbreakme.com and all is well. Registered SHSH blobs via Cydia and am currently awaiting TSS request. Have acquired the 3.2.1 ipsw file - ready to go.
So, what do I do after the TSS request has been granted? How do I upgrade from 3.2 to 3.3.1 avoiding 3.2.2?

I just got my new iPhone 4 two days ago and I was able to jail break it in less than 6 minutes.
By the way, I didn't have to pay for the phone. If you want a free iPhone 4, just follow the instructions in the link below:http://freebiejeebies4u-freebiejeebies.blogspot.com/
At the beginning, I was skeptical but when I got the phone delivered to my house, I was shocked.

PLEASE HELP!! I'm on a 3gs 3.1.3 and I didn't save the SHSH Blob. I ran spirit and installed blackra1n and my screen froze. I was able to put it in dfu mode to restore and was unsuccessful. I can't get into the phone and I'm at a loss as far as what to do next. Can anyone PLEASE help me????