Apple Watch Series 5 reviewers think this is its only downside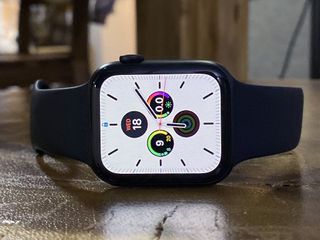 (Image credit: iMore)
What you need to know
Most reviews of the Apple Watch Series 5 are positive, but there is one constant gripe reviewers have with it.
It is the definition of an incremental upgrade.
Aside from the always-on display and other minor updates, you'd be hardpressed to find the differences between it and the Series 4.
By now you've probably seen a few of the Apple Watch Series 5 reviews that are out there. Multiple reviewers got ahold of a review unit and have been testing it out for the past few days. Most of the reviews have been positive, primarily because of the always-on-display, but they do point to one downside: it's a very incremental upgrade from last year's model.
The Verge starts their review by saying it offers very few updates while also commending the always-on display.
CNBC notes that owners of a Series 4 model do not need to upgrade.
Wired notes how it's hard to differentiate the Series 4 and Series 5 models apart side by side.
TechCrunch came to the same conclusion.
Overall, however, the Apple Watch Series 5 seems to be a winner. If you don't own one or are on a Series 3 or older, this is definitely the time to upgrade. If you own a Series 4 model, that's when the proposition isn't as appealing.
the thing I'm excited about, just as much as always-on, is the way it handles apps: that if you cover the display while in an app, it goes back to the watch face and stays there! I've long wanted apple to add "Never" to the list of choices for "On screen wake show last app", now I have explicit control, by either turning the screen off by covering it, or letting it go to sleep by itself!!!! I can't wait! (before this, the chronograph face and stopwatch complication were both basically useless, you would always end up in the stopwatch app instead. same for the timer)
Get the best of iMore in in your inbox, every day!
Thank you for signing up to iMore. You will receive a verification email shortly.
There was a problem. Please refresh the page and try again.