ARGUS fitness tracker adds Fitbit import, Bluetooth heart rate monitor support and more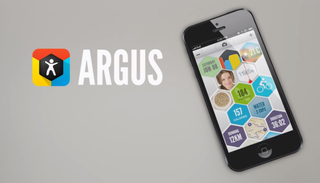 One of the very first apps out of the gate with M7 Motion Coprocessor support was ARGUS, and today it gets another big update which among other things adds support for Bluetooth heart rate monitors and Fitbit data import. Here's what else is new:
Social with Close Friends
Changing the profile photo
Fitbit import
Bluetooth heart rate monitor support for activities
LifeTrak C410 and LifeTRNr SYNC support
New Run/Cycle/Hike activity recording dashboard with live map and heart rate support
More stats in activity details screen
There's also a handful of bug fixes for various issues including a correction for a negative steps bug with the M7. At $1.99 ARGUS is a great value all round fitness and motion tracking app, and the latest update can be had from the App Store right now. Anyone out there an ARGUS user? What do you think to the new additions?
Get the best of iMore in in your inbox, every day!
In 20 years there will be no flying cars. Dumb commercial. It makes it look so bleak too. Like the only thing the lady does is get up, wash her face, get on her bike in her bleak apartment and then sit around on Facebook with her coffee looking out on the Death Star, where she lives. If I had to live in that depressing world, I don't think I would care about the quality of sleep I got and want to monitor it. If you want to go to the gym and get big or lose weight try doing what CT Fletcher did and forget Argus, Fitbit, or any of the other gimmicks is my thoughts. http://youtu.be/x5xXsdWRaFw

According to the 1950s, we supposed to have flying cars and rocketship vacations to the moon by the year 2000, right?
xD Sent from the iMore App

This reminds me so much of the domicile in "Oblivion".
The web site sure is informative... Oh, wait, ...
On the up side, I do like their "Fitness Buddy" app, so I think I may give this app a fair run. Sent from the iMore App

It's a very simple and useful app. Just wish it would link in with My Fitness Pal like Run keeper does. Sent from the iMore App

Awful video clip.
Still, there's room for such app, depending on one's needs.
Thank you for signing up to iMore. You will receive a verification email shortly.
There was a problem. Please refresh the page and try again.