Best Personal Locator Beacons in 2020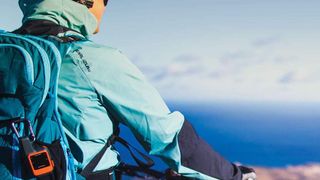 (Image credit: Garmin)
Anyone who enjoys spending time in the wilderness or doing high-risk activities outdoors away from civilization should carry a personal locator beacon. When activated, a PLB will send an emergency signal through a global satellite system to the appropriate rescue control center. That rescue center will immediately dispatch teams to assist you in your emergency. We love the ACR 2880 ResQLink (opens in new tab) because it's been tested in incredibly treacherous situations and has saved many lives in the process. We think your life is well worth the investment.
Best Overall: ACR 2880 ResQLink
Why you can trust iMore Our expert reviewers spend hours testing and comparing products and services so you can choose the best for you. Find out more about how we test.
This personal locator beacon is pre-programmed for registration within the US. While it will work anywhere in the world, the initial point of contact during an emergency would be the US search and rescue authorities. If you wish to take this device out of US territory, it can be registered in any country around the globe. So, you can feel safe and secure wherever you go.
This PLB has been tried and tested in some of the world's most remote locations and most treacherous conditions. Even in extreme conditions and situations, this PLB activates easily. All you have to do is deploy the antenna, pull the anti-tamper seal, and press the ON button. Remember to only use your PLB in situations of grave and imminent danger. False alerts endanger lives and cause expensive disruption to search and rescue services. This PLB operates on battery power and has an operational battery life of 30 hours.
Take note that this device is pre-programmed to contact the US search and rescue authorities in an emergency. If you're looking for a PLB to take with you to another country, make sure you register this PLB in the country you'll be adventuring in before leaving. This unit is pricey, but we feel your life is well worth the investment. It's better to be safe than sorry.
ACR 2880 ResQLink
Best of the best
Reasons to buy
+
Can be registered anywhere in the world
+
Tried & tested in treacherous conditions
+
Easy to activate
Reasons to avoid
-
Pre-programmed for the US
-
Pricey
An emergency PLB that's pre-registered in the US. It's easy to activate and has 30-hour battery life.
Best Value: Ocean Signal Rescue Me PLB
Wherever you are, on land or at sea, this PLB will provide the reassurance that global emergency services can be alerted with the press of a button. It can be operated with a single hand in even the most challenging situations. A simple spring-loaded flap covers the activation button preventing inadvertent use. This PLB works with the only officially recognized worldwide dedicated search and rescue satellite network (operated by Cospas Sarsat). It is government-funded, and there are no charges to use this service.
When activated, this PLB transmits your position and your ID to a rescue coordination center via satellite link. Rescue services nearest to you are promptly notified of your emergency and advised of your current location to assist in rescue efforts immediately. It comes with a flotation pouch. Be sure to firmly attach it to the pouch with the provided lanyard if using this device in the water. This PLB has a 7-year battery life/warranty and a 24+ hour operational life.
Be aware that this PLB will not float in the operating position in the provided pouch. If you're going in or near the water, make sure you securely tie this PLB to the flotation pouch.
Ocean Signal Rescue Me PLB
Globally recognized
Reasons to buy
+
Great value
+
Spring-loaded flap prevents inadvertent use
+
Will SOS anywhere in the world
Reasons to avoid
-
Will not float in operating position in provided pouch
Globally recognized satellite PLB with a spring-loaded flap to prevent misuse, a flotation pouch, and seven-year battery life.
Best Budget: McMurdo Fast Find 220
This budget-friendly PLB will immediately alert search and rescue services and allow them to quickly locate you in the event of an emergency, on land or at sea. It is easy to operate, and there is no subscription necessary to use it. It features an extremely bright LED SOS light in case you find yourself in danger in the pitch black. It will operate for 24+ hours once activated.
Please note that this particular PLB contains a lithium battery, and cannot be checked or carried onto a flight. The legal lithium limit on commercial airlines is two grams. The battery in this PLB contains 2.32 grams of lithium and will not be permitted to fly. It must be shipped to your final destination if you are flying.
McMurdo Fast Find 220
Get found fast
Reasons to buy
+
No subscription necessary
+
Bright LED SOS light
+
24+ hr operational battery life
Reasons to avoid
-
Cannot be carried on airline (carry on or check)
Budget-friendly PLB that features a bright LED SOS light and has an operational battery life of 24+ hours.
Best Satellite Communicator: Garmin InReach Mini
The Garmin InReach Mini is a small, rugged, lightweight satellite communicator that enables you to send and receive text messages, track and share your journey, and trigger an SOS alert to contact the GEOS 24/7 emergency response team if necessary. The GEOS is a world leader in emergency response solutions and monitoring. They've supported rescues in more than 140 countries, saving many lives in the process.
Once you've triggered a distress signal, you can expect a delivery confirmation that help is on the way, and you'll be continually updated on the status of your response team. Every InReach device comes with free access to the cloud-powered Garmin Explore website so you can plan your trips, routes, waypoints, create preset messages and quick texts, sync and manage your device settings, update your firmware, link your social media accounts, store all of your tracking data, and more.
On the downside, this device is pricey, but we think it's well worth the investment for what you get. Some users also complained of mild connectivity issues. Keep in mind that connecting to the satellite works best when you're in an open space, and there's a clear sky overhead.
Garmin InReach Mini
Talk anywhere
Reasons to buy
+
Send/receive texts
+
Track/share your journey
+
Emergency SOS alert
Reasons to avoid
-
Pricey
-
Mild connectivity issues (must operate in an open/clear space)
All-encompassing satellite communicator that enables you to send and receive texts, track your journey, and send SOS alerts.
Best for Boaters: ACR GlobalFix V4 EPIRB
When you're setting out on a boat adventure, it's crucial to have safety equipment you can count on. This EPIRB or emergency position-indicating radio beacon was designed with high-efficiency electronics that are built for performance. Should the unexpected happen, this EPIRB will relay your location to a vast network of search and rescue satellites, alerting local first responders to your position in an emergency.
It features an internal 66 channel GPS for faster acquisition from a cold start. A protective keypad cover helps prevent false activation, and the all-new, user-replaceable battery pack has a 10-year replacement interval reducing the overall ownership cost and making replacement a breeze. It also has a highly visible LED strobe that's energy-efficient and eye-catching in storm conditions.
It has two functional self-tests to monitor the beacon's transmission, power, battery performance, and GPS acquisition. Pair these tests with ACR's optional testing portal (available for the Americas only) and receive satellite confirmation messages directly to your cell phone or email. On the downside, this EPIRB is very pricey. However, it's jam-packed with features and is an essential component of every boater's SOS kit.
ACR GlobalFix V4 EPIRB
Lifeline
Reasons to buy
+
Highly visible LED strobe
+
Internal 66 channel GPS
+
User-replaceable battery (10 years)
EPIRB that features a highly visible LED strobe, an internal 66 channel GPS, and a user-replaceable battery.
Bottom line
Don't risk it, take a personal locator beacon with you the next time you engage in a trip to the wilderness or a high-risk activity outdoors. You never know, a PLB could save your life, and we'd much rather you be protected and safe out there, than sorry.
Our favorite overall is the ACR 2880 ResQLink (opens in new tab) because it's highly rated, can be registered anywhere in the world, and is easy and intuitive to operate. We don't want you to be caught between a rock and a hard place (literally) while you're in the midst of an outdoor adventure. A PLB could be your lifeline in a life or death situation. Take your safety seriously and bring a personal locator beacon with you on your next trip to the wilderness. Your life is worth the investment.
Get the best of iMore in your inbox, every day!
Nicolette is a freelance writer for iMore. She's been hooked on Apple products since she got the very first iPhone in 2007 and made the switch from PC to Mac in 2008 after inadvertently dousing her laptop with a hefty dose of water. A dedicated creative, Nicolette has had the pleasure of working with some of the top websites, studios, and brands in the industry throughout her career, and enjoys writing about all things: Apple, health, fitness, audio, and home. With over a decade of high-level experience as a health and fitness professional, Nicolette specializes in tech pertaining to the field. If she's not working, you can find her sipping a glass of wine, enjoying a concert, or hanging with her family.