Blocs Store: Intriguing add-ons for this easy website builder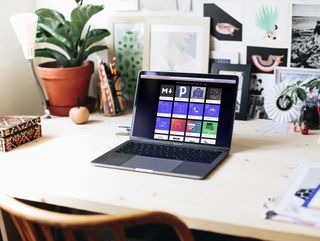 When we reviewed Cazoobi Software's powerful but friendly Blocs 3 in late 2018, we noted that the web design app covered the basics well, but lacked many abilities professionals crave. Cazoobi's now trying to fill that gap with a little help from its friends. The company's new Blocs Store capitalizes on Blocs 3's ability to create and export customized versions of the chunks of code on which it's built, letting third-party designers contribute and sell add-ons to give Blocs brand-new superpowers.
What does the Blocs Store sell?
The site offers a growing roster of:
Blocs: Prefabricated chunks of code, snapped together by their namesake program to quickly form sites. Every Bloc has responsive design built in, ensuring it looks good (or at least decent) at various screen sizes from phones to desktops.
Brics: Individual HTML snippets you can drag and drop into a Bloc to customize your site. In the Blocs Store, these include visible page elements such as a touch-friendly image carousel or a sticky alert box, and behind-the-scenes enhancements like a find-and-replace tool or a way to ensure that side-by-side elements have the same height.
Templates: Entire prebuilt pages whose images and text you can easily swap out for your own.
CMS Enhancements: Tools that help integrate Blocs with various popular content management systems. At launch, you can purchase a license for Blocs-friendly CMS Pulse directly through the Blocs Store, along with an app that will convert any exported Blocs site to WordPress.
Tools: These apps work hand-in-hand with Blocs to extend its capabilities. At launch, they include Cazoobi's other design app, Solis, which works with Blocs or the code editor of your choice to show simultaneous live previews of your site at multiple screen sizes.
Services: At press time, this category covers only Blocs-friendly web hosting plans.
Tutorials: A selection of free and paid video tutorials on how to use different aspects of Blocs.
How much do items in the Blocs Store cost?
Many basic brics, blocs, and tutorials are free. Most paid Brics cost $15, while the majority of templates cost $49 each, and tutorials range from around $40 to $99. You could quickly rack up a sizable bill if you went on a shopping spree. But in general, the prices seem reasonable for items you'll either use for the long haul on a single site, or use often when developing multiple sites.
How useful are the Blocs Store's items?
At a glance, they range from "inessential but nifty" – easy ways to add MailChimp signups or SoundCloud sharing, among other free and basic add-ons – to "really impressive and practical," including a slick method for displaying images as moving 3D cards and powerful tools to create sophisticated forms, add online store checkouts, implement simple search and membership options for your site, and more.
How do I buy stuff from the Blocs Store?
To buy, you'll first need to sign up for a free account. The Blocs Store will ask for your email address and a password, but it won't collect your credit card info or other private data.
You can see every item's price while browsing, but to buy them, you'll need to visit an item's product page. The Blocs Store doesn't offer a shopping cart system; instead, it directs you to individual developers' private storefronts to make purchases there. Those developers use various respectable third-party checkout services such as Cartloom or Gumroad, but at least for now, you won't find the convenience of a single central checkout here.
Once I've bought a bloc or bric, how do I install it?
For blocs, brics, and templates, installation is ridiculously easy. You'll download a .bex file. Just double-click to install it, and the add-on becomes a permanent part of Blocs. You don't even need to save the original file once you've done so.
How can I sell stuff in the Blocs Store?
First, you'll need Blocs 3, which includes built-in creation and editing tools for custom blocs and brics. (Depending on what you want to create, you may also need the HTML, CSS, and other coding knowhow to make it happen.)
Once you've got something you want to sell, you'll need an invitation before you can join the marketplace. When you sign up for an account on the Blocs Store, make sure you check the box expressing your interest in becoming a seller. You'll go on to fill out a separate seller application, which Cazoobi will review to decide whether you're storefront-worthy.
Capitalism: Not always evil!
The Blocs Store seems like a clever way to let Blocs's most ardent developer fans make a living – or at least a side hustle – off their clever creations; give Blocs users even more options for easy ways to add useful features to their sites; and enlist help for Cazoobi (a one-person software development operation) to further fill out Blocs's already impressive abilities.
Some other Web design apps, such as RapidWeaver, offer similarly robust third-party ecosystems. (Many items for sale in the Blocs Store seem to have been adapted from RapidWeaver add-ons.) But if you're already a Blocs power user, or are considering trying Blocs for the first time, the Blocs Store offers yet another compelling reason to use the app.
Master your iPhone in minutes
iMore offers spot-on advice and guidance from our team of experts, with decades of Apple device experience to lean on. Learn more with iMore!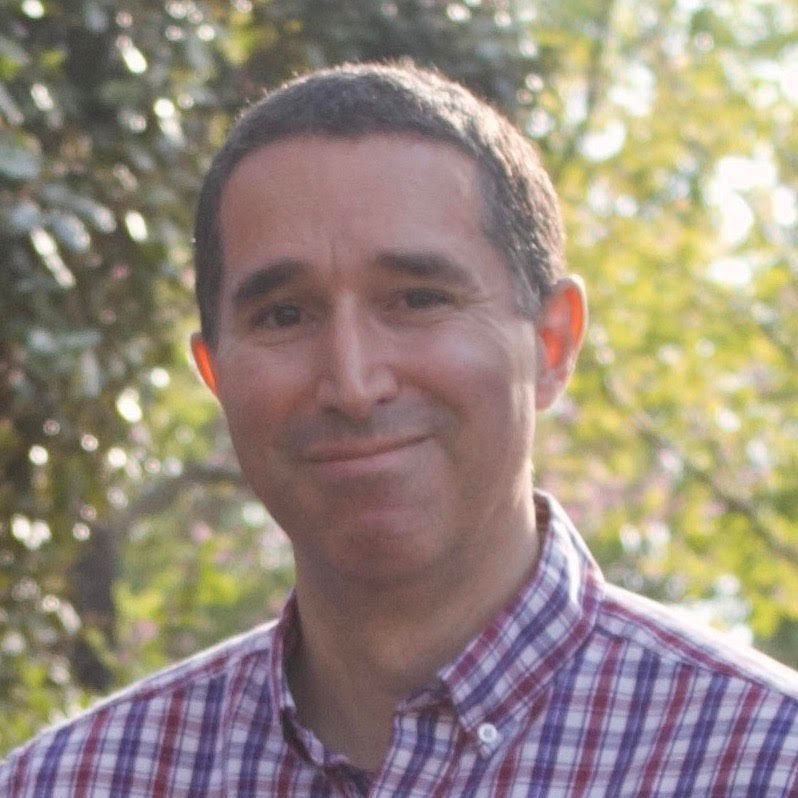 Nathan Alderman is an iMore contributor. He's been using Apple computers since his first Apple IIe in 1985, and writing professionally about Macs and their software since 2005. During his 12 years freelancing for Macworld, he covered email clients, web browsers, web design programs, writing apps, and games, and he's continued to follow those interests at iMore since 2017. An editor and writing coach in his full-time career, he spends his dwindling spare time writing fiction for fun, volunteering for democracy, and contributing to podcasts on The Incomparable Network. Nathan adores his wife and wrangles his alarmingly large children in bucolic Crozet, VA.