Can you use the Pokémon Bank with Pokémon Sword and Shield?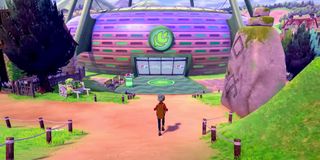 (Image credit: Game Freak)
Can you use the Pokémon Bank with Pokémon Sword and Shield?
Best answer: Sort of. Nintendo's new trading and storage cloud service, Pokémon Home, is compatible with Pokémon Sword and Shield. You can transfer Pokémon from your Pokémon Bank account into your Pokémon Home account as long as you pay for the Premium subscription.Blue Sword: Pokémon Sword ($60 at Amazon)Red Shield: Pokémon Shield ($60 at Amazon)Pokémon Bank: Pokémon Bank for 3DS ($5/year at Nintendo)Pokémon Home: Pokémon Home (Price varies at Nintendo)
What is Pokémon Bank?
Pokémon Bank is a Pokémon storage service that was introduced on the Nintendo 3DS. For just $5 a year, you can store and manage up to 3,000 of your captured Pokémon from Pokémon Sun, Pokémon Moon, Pokémon X, Pokémon Y, Pokémon Omega Ruby, and Pokémon Alpha Sapphire. This way, players can trade Pokémon from compatible Pokémon games to get their ultimate Pokémon dream team. It is also a great resource for players who want to start their games over without losing rare Pokémon, or for gamers who compete in Pokémon competitions.
Can you transfer Pokémon from a 3DS game to Pokémon Switch games?
Players are still be able to store Pokémon caught on 3DS games into Pokémon Bank for the time being. Now that the new Pokémon Home cloud service has launched, players are able to transfer their Pokémon from Pokémon Bank to Pokémon Home, but it appears to be a one-way transfer. Whether they are in the Pokémon Bank or Pokémon Home, Pokémon initially caught on another game can, in turn, be transferred into Pokémon Sword and Shield only if that specific Pokémon is in the Galar region Pokédex. We've made a list of all of the pre-existing Pokémon that are featured in the Gen 8 games. We'll need to wait for Nintendo and Game Freak to release additional information to know the complete list.
It's also possible to transfer Pokémon from all Gens to Pokémon HOME as long as you have the right versions, accessories, or services handy.
What is Pokémon Home?
Pokémon Home is a new cloud service for trading and storing Pokémon. It works with Pokémon Bank, Pokémon GO, Let's Go, Pikachu!, Let's Go, Eevee!, and the Pokémon Sword and Shield Switch games. This new app is currently available and has been created for Nintendo Switch, iOS, and Android devices.
In 2018, during an interview, Pokémon director, Junichi Masuda, stated that the company was working on making it possible for Pokémon gamers to transfer Pokémon from older releases to the Nintendo Switch Pokémon games. Here are Masuda's words on the subject.
At the time, we weren't sure if this meant that Pokémon Bank would survive in its current form or if Game Freak would create a new way for gamers to bring the previous Pokémon to the new Pokémon Sword and Shield Switch games. Now, we know that there is a new Pokémon Home cloud app that allows gamers to trade and store Pokémon from Pokémon Bank, Pokémon GO, Let's Go, Pikachu!, Let's Go, Eevee, Pokémon Sword, and Pokémon Shield. There's still much to learn. We'll post updates when we learn anything new.
How much does Pokémon Home cost?
Only Premium subscribers are able to move Pokémon from the Nintendo 3DS into Pokémon Home. From the eShop, you'll be able to pay $2.99 for a 30-day plan, 4.99 for a 90-day plan, or $15.99 for a 365-day plan. The Premium Plan also gives you additional perks like being able to store up to 6,000 Pokémon or allowing you to place up to 10 Pokémon in a Wonder Box at once.
Are there any limitations with Pokémon Home?
By now, the news about Dexit has been overly debated. If you didn't already know, you'll only be able to transfer Pokémon into Sword and Shield from Pokémon Home if that Pokémon is in the Galar region Pokédex, which only has 400 Pokémon in it. This means that some of your old catches won't be usable in Gen 8. Here's what Junichi Masuda says on the subject:
Considering that there are now over 800 Pokémon, you can see how creating the visuals and coding for each and everyone would delay the production of the Switch games further. We still aren't happy with it, but you can see why Game Freak has decided to only include some of the pre-existing Pokémon into Sword and Shield's Pokédex.
However, in a interview on November 10, 2019, Masuda revealed that this is the approach Game Freak will be taking for all future Pokémon games. Given that the generations to follow Sword and Shield will also have limited Pokédexes, the Pokémon Home service will be even more critical as a place to store Pokémon in between generations when they cannot be used.
Which Pokémon are in the Sword and Shield Pokédex?
Here are all of the pre-existing Pokémon that are in the Sword and Shield Pokédex. Any marked with an asterisk (*) have a Galarian form. This list is in alphabetical order rather than the Pokédex order.
Abomasnow
Accelgor
Aegislash
Araquanid
Arcanine
Aromatisse
Avalugg
Axew
Baltoy
Barbacle
Barboach
Basculin
Beartic
Beheeyem
Bellossom
Bergmite
Bewear
Binacle
Bisharp
Boldore
Bonsly
Bounsweet
Braviary
Bronzor
Bronzong
Budew
Bunnelby
Butterfree
Caterpie
Chandelure
Charizard
Charmander
Charmeleon
Charjabug
Cherrim
Cherubi
Chinchou
Cinccino
Claydol
Cleffa
Clefairy
Clefable
Cloyster
Cofagrigus* (Runerigus)
Combee
Conkledurr
Corphish
Corsola*
Cottonee
Crawdaunt
Croagunk
Crustle
Cubchoo
Cutiefly
Darmanitan
Darumaka
Deino
Delibird
Dewpider
Dhelmise
Diggersby
Diglett
Ditto
Doublade
Drampa
Drapion
Drifloon
Drifblim
Drilbur
Dugtrio
Duosion
Durant
Dusknoir
Dusclops
Duskull
Dwebble
Eevee
Electrike
Elgyem
Escavalier
Espeon
Espurr
Excadrill
Farfetch'd*
Feebas
Ferroseed
Ferrothorn
Flareon
Flygon
Fraxure
Frillish
Froslass
Gallade
Galvantula
Garbodor
Gardevoir
Gastly
Gastrodon
Gengar
Gigalith
Glaceon
Glalie
Gloom
Goldeen
Golett
Golisopod
Golurk
Goodra
Goomy
Gothita
Gothitelle
Gothorita
Gourgeist
Growlithe
Grubbin
Gurdurr
Gyarados
Hakamo-o
Haunter
Hawlucha
Haxorus
Heatmor
Helioptile
Heliolisk
Hippopotas
Hippowdon
Hitmonchan
Hitmonlee
Hitmontop
Honedge
Hoothoot
Hydreigon
Inkay
Jangmo-o
Jellicent
Jolteon
Joltik
Karrablast
Krabby
Kingler
Kirlia
Klang
Klink
Klinklang
Koffing
Kommo-o
Lampent
Lanturn
Lapras
Larvitar
Leafeon
Liepard
Linoone*
Litwick
Lombre
Lotad
Lucario
Ludicolo
Lunatone
Machop
Machoke
Machamp
Magikarp
Malamar
Mamoswine
Mandibuzz
Manectric
Mantine
Mantyke
Maractus
Mareanie
Mawile
Meowstic
Meowth
Metapod
Mew
Mime Jr.
Mimikyu
Minccino
Milotic
Morelull
Mr. Mime
Mudbray
Mudsdale
Munchlax
Munna
Musharna
Natu
Nincada
Ninetales
Ninjask
Noctowl
Noibat
Noivern
Nuzleaf
Octillery
Oddish
Onix
Oranguru
Palpitoad
Pancham
Pangoro
Passimian
Pawniard
Pelipper
Persian
Phantump
Pichu
Pidove
Pikachu
Piloswine
Ponyta*
Pumpkaboo
Pupitar
Purrloin
Pyukumuku
Quagsire
Qwilfish
Raichu
Ralts
Rapidash*
Remoraid
Reuniclus
Rhydon
Rhyhorn
Rhyperior
Ribombee
Riolu
Roggenrola
Roselia
Roserade
Rotom
Rufflet
Sableye
Salandit
Salazzle
Sawk
Scrafty
Scrappy
Seaking
Seedot
Seismitoad
Shedinja
Shellder
Shellos
Shelmet
Shiftry
Shiinotic
Shuckle
Sigilyph
Silvally
Skorupi
Skuntank
Sliggoo
Slurpuff
Sneasel
Snorlax
Snorunt
Snover
Solosis
Solrock
Spritzee
Steelix
Steenee
Stufful
Stunfisk*
Stunky
Sudowoodo
Swinub
Swirlix
Swoobat
Sylveon
Throh
Timburr
Torkoal
Togepi
Togetic
Togekiss
Toxapex
Toxicroak
Trapinch
Trainquill
Tevenant
Trubbish
Tsareena
Turtonator
Tympole
Type: Null
Tyranitar
Tyrogue
Umbreon
Unfezant
Vanillite
Vanillish
Vanilluxe
Vaporeon
Vespiquen
Vibrava
Vikavolt
Vileplume
Vullaby
Vulpix
Wailmer
Wailord
Weavile
Weezing*
Whimsicott
Whiscash
Wimpod
Wingull
Wishiwashi
Woobat
Wooper
Wobbuffet
Wynaut
Xatu
Yamask*
Zigzagoon*
Zwelious
Blue sword and red shield
Explore the Galar region in Pokémon Sword

Capture Pokémon, battle in gyms, and explore a brand new map as you prove that you are the greatest Pokémon trainer of them all. You'll be able to trade Pokémon with other Switch gamers who own their own copies of Pokémon Sword or Shield.
Pokémon HOME
A place for all your Pokémon

Pokémon Home offers both a free version and a premium version. The paid version allows you to store up to 6,000 Pokémon from various games and allows you to host trade rooms.
Pokémon Bank
Transfer and store pocket monsters

Pokémon Bank allows you to store and manage up to 3,000 Pokémon from several different Pokémon 3DS games. Create your dream team by transferring your favorite monsters from Pokémon Sun, Pokémon Moon, Pokémon X, Pokémon Y, Pokémon Omega Ruby, and Pokémon Alpha Sapphire.
Master your iPhone in minutes
iMore offers spot-on advice and guidance from our team of experts, with decades of Apple device experience to lean on. Learn more with iMore!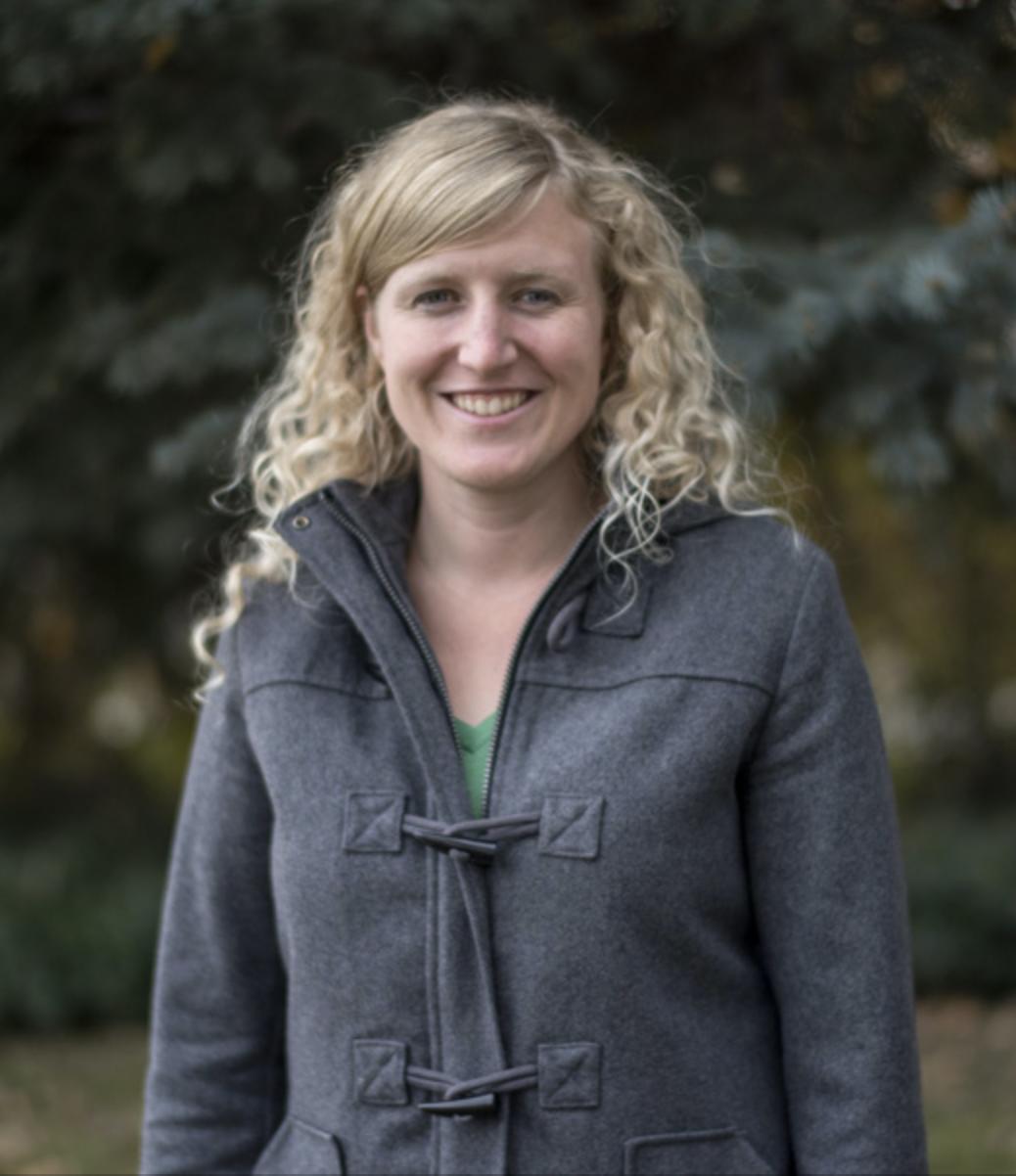 Gaming aficionado Rebecca Spear is iMore's dedicated gaming editor with a focus on Nintendo Switch and iOS gaming. You'll never catch her without her Switch or her iPad Air handy. If you've got a question about Pokémon, The Legend of Zelda, or just about any other Nintendo series check out her guides to help you out. Rebecca has written thousands of articles in the last six years including hundreds of extensive gaming guides, previews, and reviews for both Switch and Apple Arcade. She also loves checking out new gaming accessories like iPhone controllers and has her ear to the ground when it comes to covering the next big trend.