Make your own Chad rant -- iPhone 4 case give away!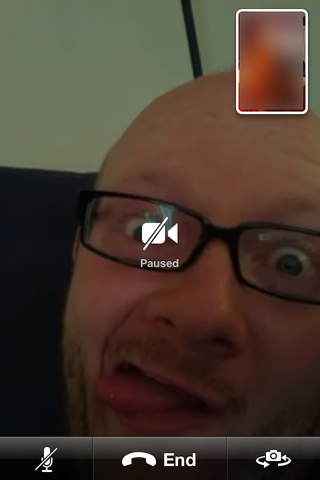 As any of our iPhone live or iPad live podcast listeners know, there's nothing Chad likes better than to get off on a good rant. But this time something has gone tragically wrong -- Chad was frozen mid-rant!
Either his headphone Droid'ed, his antenna de-tuned, or he ducked out for a Lost finale, but any which way you slice it Chad's on hold and we need your help to rant!
Come up with your best, most entertaining, most enlightening, most over-the-top Chad rant and then:
Click here to post it in our iPhone Forum Contest Thread.
If we choose your rant, Chad will read it live during a podcast and we'll post it up on the front page in the show notes. As a thank you, you'll get your choice of colored Talon Hard Shell Case for iPhone 4 or artsy Talon Hard Shell Case for iPhone 4.
(Thanks to cyaaa50, our first contest contest winner -- he'll be receiving the same prize! Want to double your chances of winning, enter your contest idea now!)
Okay, ready... set... RANT ON!
Get more iMore in your inbox!
Our news, reviews, opinions, and easy to follow guides can turn any iPhone owner into an Apple aficionado
Senior Editor at iMore and a practicing therapist specializing in stress and anxiety. She speaks everywhere from conferences to corporations, co-host of Vector and Isometric podcasts, follow her on Twitter @Georgia_Dow and check out her series at anxiety-videos.com.