Digital Offers: Become a cyber security expert for just $49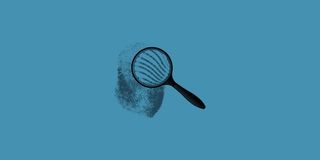 There's this perception in the media and pop culture that hackers are automatically criminals. That's simply not the case.
In fact, there's a war raging in the dark corners of the internet between malicious "black hat" hackers and the ethical "white hat" hackers. The former are the types that you typically see depicted in movies — computer experts who illegally break past online security systems to extract data for their own personal gain. An ethical hacker, on the other hand, may well use the exact same techniques as the malicious hackers, except they work for the organizations or governments, working to find those vulnerabilities in their security systems so they can be fixed before damage can be done.
In today's expanding digital world, the demand for qualified ethical hackers is ever increasing. We've all heard the news stories of companies having their customer databases hacked as thousands of people find their credit card information falling into the wrong hands. The only way these breaches stop happening is if an equal force of ethical hackers work vigilantly to patch those exploits before the bad guys find them.
If you've ever been interested in learning about hacking, but were too afraid of getting looped into some sort of illegal cyberwar, iMore Digital Offers has an amazing deal. For just $49, you can train to become a Certified Ethical Hacker or a Computer Hacking Forensic Investigator.
The Ethical Hacking, Cyber Security & Forensics Bundle is essentially a crash course in not only learning how to protect yourself from hackers, but also learning how to bring them down. It includes the Cyber Security & Forensics Bundle which gives you 24/7 access to two courses that will give you a comprehensive background into ethical hacking and computer hacking forensics, as well as Computer Hacking Prevention Training which teaches you the mechanisms behind spam, phishing, malware and social engineering so that you can better prevent yourself from opening yourself up to being hacked.
Typically, training programs like this would run upwards of $3000 dollars, but for a limited time only you can get a steep 98% discount off the regular price and learn the basics of hacking for just $49. The world needs more ethical hackers — will you answer the call?
See at iMore Offers
Get more iMore in your inbox!
Our news, reviews, opinions, and easy to follow guides can turn any iPhone owner into an Apple aficionado
Your source for all things Apple