Droplr discontinues free accounts, adds unlimited file sharing and increased upload limits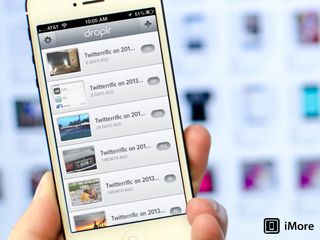 Droplr has just announced an overhaul to their pricing structure along with new account types, an updated Mac app, and more. Free accounts are going away but paid accounts are getting larger upload limits and unlimited file sharing. Account types have also been added such as business plans. Single file uploads have also been increased to 2GB.
Where pricing is concerned, personal accounts start at $4.99 a month for Droplr Lite or $9.99 a month for Droplr Pro which adds extra features such as password protected sharing. Business accounts also start at $9.99. Enterprise accounts are also available but you'll need to call as they are dependent upon your organization's individual needs. All paid plans will have unlimited sharing. To ease the initial cost, Droplr is offering a 30% lifetime discount for a limited time on all paid plans to existing customers. For example, the Lite account would cost an existing customer $3.50 a month or $35 a year.
Droplr for Mac 4.0 brings a new refreshed interface plus some updates in usability such as one click access to drop title editing, share options, privacy and password settings, and more. Anyone who already has the Mac app can grab the update for free in the Mac App Store.
While no one likes when a free service goes paid, Droplr isn't offering a bad deal. The ability to upload tons of file types and share them instantly is invaluable to a lot of folks. Droplr says they have plans to increase the 2GB upload limit even more in the near future. For those that don't want to pay, the new referral service lets you get 10% off your subscription for life every time someone uses your link to sign up. If you get 10 people, you've got Droplr for free for life, so there's always that route.
If you currently use Droplr, are you planning on paying for it going forward? Let us know in the comments!
Get the best of iMore in your inbox, every day!
iMore senior editor from 2011 to 2015.
Goodbye Droplr, hello CloudApp. Droplr was a great service and should get paid, but they are asking way too much for what they are giving. They won't last.