Echo Look — Everything you need to know!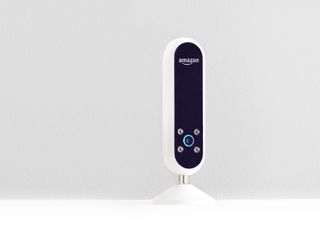 Amazon just revealed a new Alexa-enabled device called Echo Look. It's a hands-free camera that combines the Alexa virtual assistant with a style assistant. Read on to learn more about the latest Echo device from Amazon!
What is the Echo Look?
It's a hands-free camera that features LED lighting and a depth-sensing camera. Using computer vision, the camera can automatically blur the background of your photo so you (and your outfit) are the only thing in focus. It's a little like the iPhone's Portrait Mode, but based more in algorithms than physical camera lenses.
Why would I want a depth-sensing, hands-free camera with LED lighting?
The camera takes full-length shots of you and your outfit when you say, "Alexa, take a picture" or "Alexa, take a video." You're meant to use the device to help you plan outfits and share your look with your friends. I can see this device being very popular among Pinterest and Instagram influencers.
The device takes things a step further than just taking well-lit, blurred-background photos, though. It also features a service called Style Check that uses machine learning and human fashion specialists to provide real-time feedback, recommendations, and second opinions.
Interesting, so how do I go about sharing those photos or looking at them myself?
There's an app for that (or there will be, anyway)! Amazon's Echo Look app will collect your photos and videos so you can create a lookbook of your wardrobe and plan your outfits. The app will also house the Style Check service I mentioned before. When it's out, the Echo Look app will be available on both iOS and Android.
OK, I like the idea of having a hands-free selfie camera, but can it also do normal Alexa stuff?
Heck yes it can! It's just like an Amazon Echo (or Dot or Tap) in that it has Alexa built in. Other than asking Alexa to take your photo or shoot a video, you can ask normal queries:
"Alexa, what's the weather like today?"
"Alexa, turn off my living room lights."
"Alexa, set a timer for five minutes."
"Alexa, play some music that'll help me concentrate."
Got it. How much does it cost?
The Echo Look costs $199.99 and offers free shipping for Amazon Prime members. Unfortunately, the device is currently only available by invitation. You can request an invitation by visiting the Echo Look product page.
Anything else I should know?
News outlets have been asking Amazon questions about the Echo Look and unearthing interesting information. Something in particular that stood out was the statement Motherboard got from Amazon regarding the company's data storage practices. Apparently Amazon will hold on to any photos and videos taken by the Echo Look — indefinitely — unless they're deleted by the user.
Here's a little of what the company told Motherboard:
It's worth noting uploading photos and videos to Twitter, Facebook, Instagram, etc. works similarly: Your data remains unless you remove it.
Other questions?
Is there anything you want to know that we've yet to answer? The device is brand-spankin'-new and still an invite-only product, so there's not a whole lot of information on it, but leave your comments below and we'll see if we can get you an answer!
Master your iPhone in minutes
iMore offers spot-on advice and guidance from our team of experts, with decades of Apple device experience to lean on. Learn more with iMore!
Mikah Sargent is Senior Editor at Mobile Nations. When he's not bothering his chihuahuas, Mikah spends entirely too much time and money on HomeKit products. You can follow him on Twitter at @mikahsargent if you're so inclined.