Endomondo's fitness tracking app ties into HealthKit and adds interactive notifications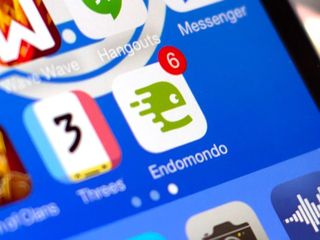 Endomondo has just released an update for its app that brings with it integration with Apple's new Health app along with iOS 8 compatibility. The app now allows you to share tracking data to the Health app for calories and cycling, walking, and running distances.
In addition to Health app integration, the following features were also added for better iOS 8 compatibility:
Interactive push notifications – Getting social just got easier! Now you can reply to friend and challenge requests directly from the notification, making it quick and simple to manage incoming invites.
Cleaner interface – We've cleaned up the main menu by removing the 'News Feed' and 'Fitness Test' tabs, so your navigation through the app is even smoother. You can now find News Feed under the Friends tab and access Fitness Test from the workout screen when you press on basic workout.
Improved audio – We are bringing back Audio Ducking, which lowers the music volume while audio coach is talking so you can hear your feedback loud and clear.
How are you enjoying Health app integration with the latest Endomondo update?
Source: Endomondo
Anyone know how any of these apps request permissions for health kit? Doesn't show as connected in health kit Sent from the iMore App

After my first workout with this feature added I got a prompt to share Endomondo data with Health app.

After updating my iphone 5S to iOS 8 Endomondo started to drain its battery like hell.

Weird. Hasn't asked me anything Sent from the iMore App

I had to go into settings, connect and share to turn it on. After that I was prompted when I added a workout

Great. Thanks Sent from the iMore App
Thank you for signing up to iMore. You will receive a verification email shortly.
There was a problem. Please refresh the page and try again.