Feeling nostalgic? Check out this iOS 4 linen wallpaper for your iPhone, iPad, and Mac!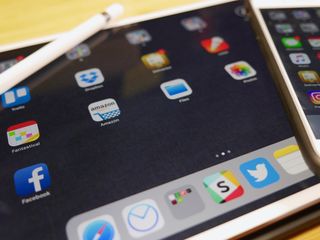 I came across a tweet from Michael Rockwell yesterday that made me jump for joy:
I'm always on the lookout for super-subtle home screen wallpapers that won't clash with my app icons. I've almost exclusively used a plain black rectangle on my iOS devices for years, but sometimes you want to breathe a little life into a screen you're constantly watching. When I saw Michael's tweet, I was hit with a blast of both excitement and nostalgia! I get to add a little texture on my home screen and I get a tiny reminder of the skeuomorphism that once was? Sold!
Rockwell's post talks about app organization, iOS 11, his inspiration for creating the linen wallpapers, and a whole lot more.
Go give it a read and then snag that linen wallpaper for yourself! Rockwell's got 'em for all sizes of iPhone, iPad, and Mac!
Get the best of iMore in your inbox, every day!
Mikah Sargent is Senior Editor at Mobile Nations. When he's not bothering his chihuahuas, Mikah spends entirely too much time and money on HomeKit products. You can follow him on Twitter at @mikahsargent if you're so inclined.