Daily Tip: How to quickly turn your iPhone 4 LED flash into a flashlight using SpringFlash [jailbreak]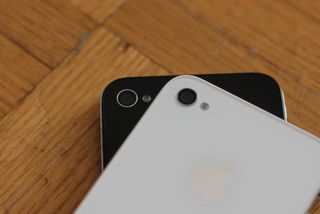 Wondering how to turn your iPhone 4 LED flash into a flashlight? Click Home. Launch camera. Switch to video. Turn on the flash... and by then you've knocked your foot or your head or lost sight of whatever it is you were looking for. Luckily, you can get your flashlight on much faster with SpringFlash, an awesome tweak from Cydia. SpringFlash allows you to use the activator app, which is installed when you jailbreak your device, to get instant access to your iPhone 4's LED light. Setup is easy, hit the jump to find out how.
Launch Cydia from your jailbroken iPhone 4
Search SpringFlash
Download the tweak
Note: there will be no app icon with this tweak, nor will there be an option in the settings app on your phone.
Once the app is installed:
Launch Settings
Go to Activator
Choose how you would like to have your iPhone 4's LED activated.
That's it. No re-spring required!
If you have any questions, or any other awesome Jailbreak tips to share, leave them in the comments!
Tips of the day will range from beginner-level 101 to advanced-level ninjary. If you already know this tip, keep the link handy as a quick way to help a friend. If you have a tip of your own you'd like to suggest, add them to the comments or send them in to news@tipb.com. (If it's especially awesome and previously unknown to us, we'll even give ya a reward…)
Get the best of iMore in in your inbox, every day!
"light" is an application that you can put on your springboard that turns on the LED as soon as the application is clicked, and can be used without jailbreaking.

Awesome! Did it. Here's a video, feel free if you guys wanna attach to illustrate this article... By the way, this is the iPhone 4 I got from TiPb giveaway! http://www.youtube.com/watch?v=IQDvu4C48ew

For unjailbroken phones, MyLite is an app that allows you to do pretty much the same.

Or just use iLlumination without jailbreaking, same thing, and free.

Yea. Or u can just use one of the 100 flash light apps in the app store...is there an app that fills in missing words of titles?

Exactly Bill, you guys can do a better tip then this, or at least include the 1000 app store apps

i got a problem with sprigflash
if you lock your phone and immidiatelly unlock it , the LED will automatically light up
sometimes i dont noticed it thus killing my battery.

I had the same problem. I would take out my phone to check the time real quick and turning the phone on then back off would trigger SpringFlash to turn on. I changed spring flash to turn on using the mute switch instead. I like it this way because you can turn the flashlight on without even turning on the screen.
Here is what you need to do:
Go into Settings > Activator > Anywhere > Sleep Button\Double Press then click the X next to spring flash. Then reassign spring slash to something like Volume Buttons\Toggle Mute Switch Twice.

Whilst I agree there are 100+ light apps in the appstore and I myself use one on my JB iPhone4 'LED light for iPhone' I know, what a rubbish name, however I think the purpose here is that with the jailbreak app 'SpringFlash' it allows you to assign any gesture to activate...e.g swipe up,triple tap home, toggle mute switch etc... Whereas I believe the ones found in the app store are limited in function by apples' sdk restrictions..
Basically I don't think apple would allow a flashlight app to be launched by using a hardware key for example.

One thing that all of you are overseeing is the following:
All "light" apps either from the AppStore or Cydia require you to actually start the app.
So if you're just awoken in pitch dark and need a quick light, you have to:
1) turn on your iPhone
2) swipe to unlock
3) find the app
4) start it
With the activator method you can simply:
1) turn on your iPhone
2) make the gesture you set for Springflash and voilá!
Activator allows for gestures to act differently when using in different scenarios (lockscreen, springboard, etc).
I personally have Locklight (a Cydget) assigned to the second position in Cydget. That means I only have to press the home button twice when my iPhone is turned off, to get a full white full bright screen, which is bright enough for most circumstances. And I only have 3GS, which does not have an LED light anyway.

Wow, tipb; do you not see the thousands of flashlight apps in the app store that all use the LED, you can even get strobe lights. No jailbreak or messy steps required.

There are flashlight apps in the app store

You guys are BRUTAL! If you read the article, this assigns a quick flashlight on/off to a gesture, switch, etc. that can be used WITHOUT having to unlock your phone and/or track down an app! Thx, Cody, for the great tip!

There are flashlight apps in the app store that light up the LED without having to actually unlock your phone, find and tap an icon, etc? Really? Can one of you haters point me to one?
With SpringFlash all I have to do is hold down the up volume for a second and the light comes on. There is NO app store app that will do that since Apple won't let anyone reassign the buttons.

There's also an SBSettings toggle button for it. Handy if you don't want to assign it to activator actions.

To everyone who keeps referring to the "1000+ LED apps in the App Sotre", you're missing the point entirely. This is instant flash -- far more efficient than any app out there. It uses a mobile substrate hook via Activator, requiring less steps and load time than any app out there.. Read the article before you comment people.

App Store*... It's too late for me to type responsibly :P

I find it strange no one mentions that you can just set the flash to "On" when using the camera in recording mode. No need for apps or jailbreaking whatsoever. Inconvenient yes, but still an option.

Again, please read the article before commenting.. That's the very first thing Cody mentioned in this tip ;)

Check out Astek's Light Beam for iPhone 4, an elegant LED Flashlight app available now with beam, strobe, and SOS beacon on one simple page. It's the app that could save your party AND your life!

Springflash is more usable then any app you can find. Simple, assign volume up short hold to springflash. from here on out just take out your phone and hold the volume up button, LED comes on. No unlocking the phone!

Do you have a spam issue on this site; I also am a blogger, and I was wondering your situation; we have developed some nice practices and we are looking to swap techniques with others, please shoot me an email if interested.
Thank you for signing up to iMore. You will receive a verification email shortly.
There was a problem. Please refresh the page and try again.