[The Lightning Reviews are over, but from their ashes rise... the Forum Reviews! TiPb has assembled a crack team of App-aficionados, and every week we'll be bringing you a few of their very best reviews right here on the blog. And be sure to check out TiPb's iPhone App Store Forum for even more!]
Living Social Forum Review by msbaylor
Living Social is a very interesting app.
The LivingSocial app allows you to keep track of movies you've watched, want to see, didn't like, etc. and the ratings you give them. It also does this with books, restaurants, beer, video games, & music. It will also give you recommendations in each category (provided you have entered a few entries). I personally like this because I can keep track of videos I've liked, what I want to see, books I want to read, places I want to eat at, etc. It is also somewhat of an inventory application because you can mark each entry as owned, want it, etc.
In the image above you cannot see it, but there is a button at the bottom that when touched, will give you recommendations for that category.
In each category you can search for a particular item - movie, book, restaurant in your city/town, etc.
I like the application UrbanSpoon, but it does not list my location within the application, however using this application, I can do somewhat the same thing. Unlike Urbanspoon, LivingSocial relies upon users to catalog information rather than the developers doing it.
You will have to create an account at LivingSocial before you can begin using the application.
You can also edit your entries online, and it seems to be faster to get started with. Within the actual website you can also lookup TV Shows, which is not in the app for some reason.
There is a feed button, which I am not real sure what this is. My guess is, that it is the latest things that users are doing in that particular category. You have the option to add friends and then check to see what you friends have been watching/reading/etc. somewhat like the Facebook feed.
I would like to see the addition of the TVShows category and a Wine category would be nice (as I am not a beer drinker).
Also you cannot search through your favorites or what you've done. However if you use the search function, when it lists the results it will say if you've watched it or whatever (see screen shot above).
FREE
Great social app, especially if there is an app that doesn't include the categories you like or doesn't support you city.
Syncs with you account very quickly.
Wide range of items.
UI is a bit clunky - it's hard to get from one category to another
It's somewhat hard to get started on the application itself,should use a computer's browser to add first entries.
Cannot search created lists directly.
No instructions for app found...yet
[Living Social is available from the iTunes App Store]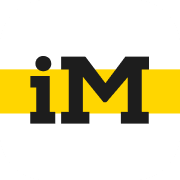 The collective iMore hivemind
iMore.com is your source for all things Apple, and the IM Staff author represents our collective hivemind, for those occasions when the whole team speaks with one voice to bring you important updates about the site, editorial policies, awards, promotions and more.
The iMore team of Apple enthusiasts and experts shows you how to get the most out of your tech life by using Apple products and the apps, services, and devices they connect with to their fullest. iMore is a mainstay in the Apple community for good reason. Every single iMore writer and editor takes their job seriously, and we prioritize accuracy and editorial independence in everything we do, never receiving compensation for coverage and never pulling punches.
As well as our amazing group of regular contributors, the iMore staff team currently consists of:
Gerald Lynch — Editor-in-Chief
Stephen Warwick — News Editor
Daryl Baxter — Features Editor
John-Anthony Disotto — How To Editor
Tammy Rogers — Senior Staff Writer
James Bentley — Staff Writer