One of the best Smart Blood Pressure monitors on the market with added functionality in the form of an ECG and stethoscope that makes the Withings BPM Core the ultimate at-home heart monitor. While pricy, the BPM Core is worth it for anyone with hypertension or other cardiovascular problems as well as those looking to track their overall health.
Pros
+

Brilliant app

+

Easy to use

+

ECG and stethoscope are fantastic additions
Cons
-

Micro USB charging port

-

Not available in the US yet
You can always trust iMore. Our team of Apple experts have years of experience testing all kinds of tech and gadgets, so you can be sure our recommendations and criticisms are accurate and helpful. Find out more about how we test.
There are thousands of blood pressure monitors available online, and some doctors even give them away for free to those who need constant monitoring. Enter the Withings BPM Core, a smart blood pressure monitor that also records heart rate, an accurate ECG, and has a digital stethoscope built in. But does the Withings BPM Core do enough to warrant a purchase over more basic blood pressure monitors? And does recording your blood pressure with an app really make all that much of a difference? Let's find out.
Withings BPM Core: Price and availability
At the time of writing, the Withings BPM Core is listed as coming soon in the United States. You can head to the Withings website and register your interest for when the product becomes available. Priced at $249.95/£229.95, the BPM Core is currently available for purchase in the UK from Amazon and the Withings website.
The BPM Core comes in a grey and white colorway, and there are additional accessories like a travel carry case that you can to your order for £29.95 (US pricing TBD). Purchasing directly from Withings also gives you a 30-day trial, so if you're not happy with the heart monitoring on offer, you can get your money back.
Withings BPM Core: What's good?
I'm seriously impressed with the Withings BPM Core. As someone who suffers from hypertension, it just so happened that my Withings BPM Core arrived the week before I needed to do thorough blood pressure monitoring for my doctor. Normally, I would use a standard blood pressure cuff and need to write down four results a day throughout a seven-day period. With the BPM Core, everything was easier.
The first thing you'll notice when unboxing the BPM Core is the premium look and feel that differentiates the Core from any other blood pressure cuff on the market. It's made with rugged grey material with a weighty tube on the front, which is used to power the device, select between different modes, including a blood pressure reading with an ECG and heart monitoring, and the very useful option to record three times and get an average. This touch-sensitive tube allows you to swipe between modes and then select by pressing the button on the top. The bottom side is metal, allowing you to complete the circuit when taking an ECG.
The cuff also has a metal disk on the outside, which is the stethoscope that listens to your heartbeat and determines if you have a risk of Valvular heart disease (VHD).
The 3-in-1 device is an incredible heart monitor for your home that allows you to monitor blood pressure and detect silent heart conditions. My favorite aspect of the BPM Core is just how seamless the whole package works. Every measurement is synced with the Withings app, and that data can also be incorporated into Apple Health. After using the BPM Core four times a day for the last week, I have truly fallen in love with the ease of use of recording my blood pressure without the extra friction that comes with manual recording.
The app is so easy to use and read that it becomes slightly addictive to take your measurements. I'm supposed to take my blood pressure daily, yet most of the time, I forget. With the BPM Core, you can get daily reminders to make sure you never miss a reading, and that's important for heart health monitoring, especially when you've got hypertension.
In my testing, I found that the BPM Core was as accurate as my other blood pressure monitors provided by my doctor, and that made me feel at ease with the device from the get-go. I also loved that the blood pressure readings were incorporated into the ECG and stethoscope reading, so you get all three in one reading rather than opting never to use some of the cuff's functionality.
I was also worried about battery life and having to think about yet another device to charge. Brilliantly, the BPM Core has a very long battery life, and Withings claims the battery will last up to 6 months on a single charge. In my testing, I have not needed to charge once, but I'll update this review in the future when the time comes for some juice.
As someone who worries quite a bit about my heart due to family history and personal health conditions, the BPM Core has made me feel on top of my health and in control of my condition like no previous blood pressure monitor has.
Withings BPM Core: What's not so good?
There is very little not to like in this heart monitoring package. I wish Withings included the travel case with the purchase because it's an expensive piece of kit, and you don't get any storage in the box.
The main thing I don't like with the BPM Core is the Micro USB charging port. Since purchasing my iPhone 15 Pro Max, I only have USB-C cables in the house, so please, Withings, make another BPM Core with USB-C.
While you can dismiss the ECG after your blood pressure reading with a simple button press, I would like more settings to be able only to do blood pressure by default. That said, a lot of the benefits of the Core BPM over Withings BPM Connect blood pressure cuff is the fact that you get constant heart checks for issues that can end up being silent killers. I also wish the magnetic attachment for the end of the cuff was a little stronger, but I understand that it needs to be easy to open, so that's just a personal qualm.
While the Withings app is fantastic, the reminder options aren't as customizable as I would've hoped. You can pick the day and time you want the app to remind you to take a reading, but I would love to opt for a random option that picks a different time each day just to help with variation in readings.
Withings BPM Core: Competition
Withings says the BPM Core is the first blood pressure monitor with an ECG and digital stethoscope in one package. If you only want a smart blood pressure monitor, the Withings BPM Connect is much cheaper at $129.95/£119.95, and it has all the blood pressure functionality of the BPM Core without any of the added benefits from the ECG and digital stethoscope.
There are also plenty of smart blood pressure monitors available on Amazon, but Withings is a recognized brand that you can trust with your health, and I've never tried the other brands to know if they should be recommended.
Withings BPM Core: Should you buy it?
Buy the Withings BPM Core if…
You want the best of the best smart blood pressure monitor
You want to be able to record ECGs and use a digital stethoscope at home
You need help to record your blood pressure readings and want to record the data in your iPhone
Don't buy the Withings BPM Core if…
You don't need to take regular blood pressure readings
You don't care about extra heart monitoring
You don't want to spend a huge amount of money on a blood pressure monitor
Withings BPM Core: Verdict
The Withings BPM Core might be one of the best pieces of technology I have ever used. As someone who suffers from hypertension, using this product has changed the way I think about my blood pressure readings and made my life a whole lot easier in the process. With added heart monitoring technology, the BPM Core is the ultimate at-home blood pressure cuff and one I'd highly recommend for anyone looking to take their blood pressure seriously.
The ultimate blood pressure monitor
A smart blood pressure monitor with a digital stethoscope and an ECG makes the Withings BPM Core one of the best blood pressure monitors on the market. With a brilliant app to match, this is a must for anyone looking to take their heart health seriously.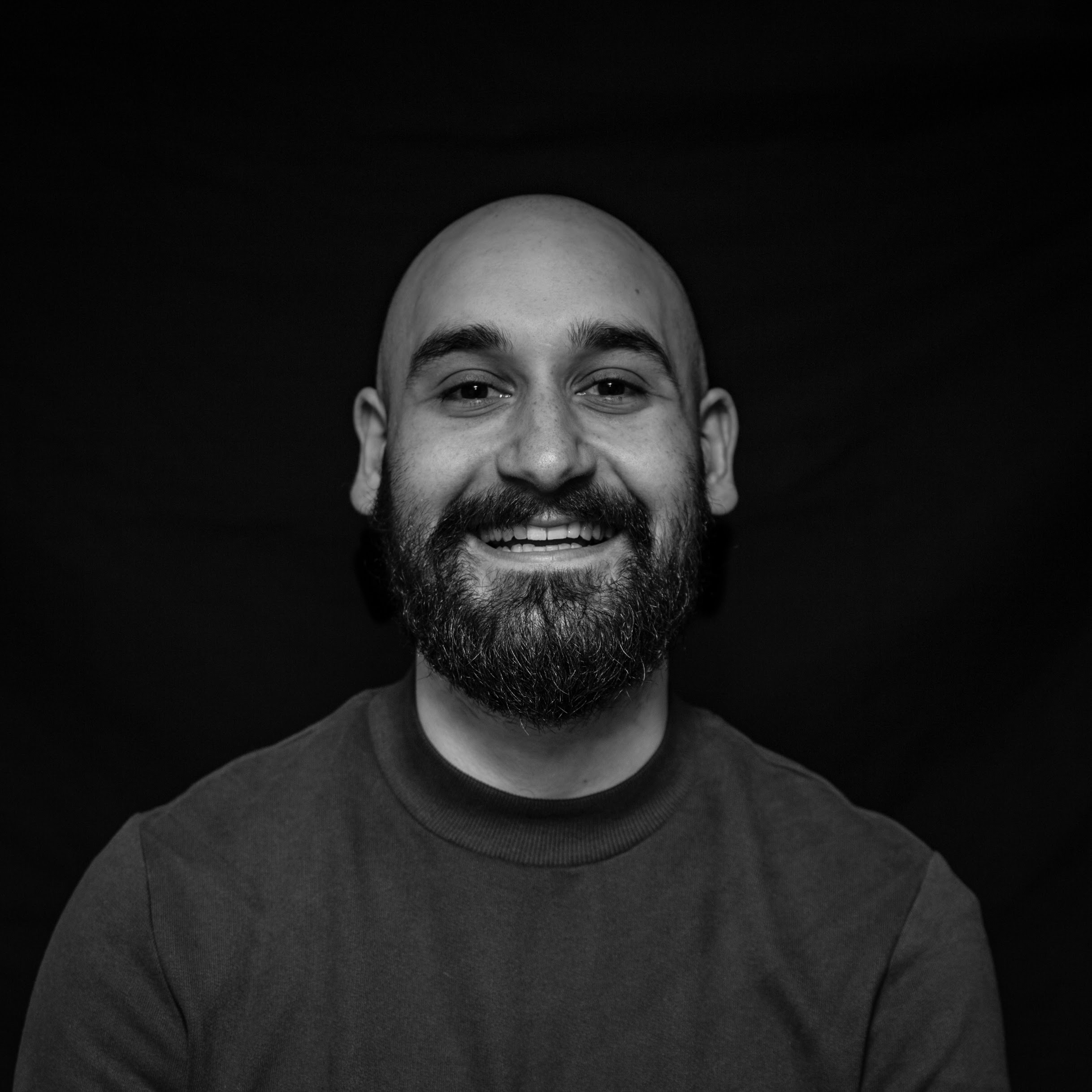 John-Anthony Disotto is the How To Editor of iMore, ensuring you can get the most from your Apple products and helping fix things when your technology isn't behaving itself.

Living in Scotland, where he worked for Apple as a technician focused on iOS and iPhone repairs at the Genius Bar, John-Anthony has used the Apple ecosystem for over a decade and prides himself in his ability to complete his Apple Watch activity rings.

John-Anthony has previously worked in editorial for collectable TCG websites and graduated from The University of Strathclyde where he won the Scottish Student Journalism Award for Website of the Year as Editor-in-Chief of his university paper. He is also an avid film geek, having previously written film reviews and received the Edinburgh International Film Festival Student Critics award in 2019.

John-Anthony also loves to tinker with other non-Apple technology and enjoys playing around with game emulation and Linux on his Steam Deck.
In his spare time, John-Anthony can be found watching any sport under the sun from football to darts, taking the term "Lego house" far too literally as he runs out of space to display any more plastic bricks, or chilling on the couch with his French Bulldog, Kermit.