iPhone 15 Pro Max: USB-C, specs, price, and release date
The iPhone 15 Pro Max is looking awfully powerful.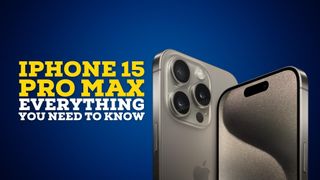 (Image credit: Future / Apple)
The iPhone 15 Pro Max has arrived! This year's model is the most powerful iPhone we've ever seen, and it has a sizable price point to match.
With a brand new A17 Pro chip, an Action Button, and retaining that Dynamic island, it's a very striking phone with a surprisingly muted ensemble of colors. This all comes in a slimmed-down design and lighter feel than last year. That lighter feel comes from a new titanium frame and contoured edges, giving the Pro iPhones more durability than ever.
If you're looking to pick one up for yourself, here's everything you need to know about the iPhone 15 Pro Max.
iPhone 15 Pro Max: The headlines
What is it? Apple's biggest and best iPhone.
Preorders: September 15, 2023
Release date: September 22, 2023
Price? Starting at $1,199
iPhone Expert
Stephen Warwick is iMore's News Editor and has six years of industry experience covering Apple, as well as a lifetime tracking developments in mobile technology. He is also a former Apple employee and one of the web's foremost authorities on iPhone rumors and news.
iPhone 15 Pro Max: Release date
Pre-orders for the iPhone 15 Pro Max will go live on September 15th, with a release date of September 22nd.
iPhone 15 Pro Max: Price
Prices will start at $1,199 for the iPhone 15 Pro Max this time around.
Expect to pay considerably more for the highest tier of storage, which will remain at 1TB.
Swipe to scroll horizontally
| | | | | |
| --- | --- | --- | --- | --- |
| Row 0 - Cell 0 | iPhone 15 | iPhone 15 Plus | iPhone 15 Pro | iPhone 15 Pro Max |
| 128GB | $799 | $899 | $999 | n/a |
| 256GB | $899 | $999 | $1,099 | $1,199 |
| 512GB | $1,099 | $1,199 | $1,299 | $1,399 |
| 1TB | Row 4 - Cell 1 | Row 4 - Cell 2 | $1,499 | $1,599 |
iPhone 15 Pro Max: Size
Both devices feature a Super Retina XDR display in either 6.1-inch or 6.7-inch configurations. They also offer the same Always-on Display, ProMotion with adaptive refresh rate up to 120Hz, HDR, 1,000 nits max brightness, 1,600 nits peak brightness, and 2,000 nits peak outdoor brightness.
The weight and feel of the device is around 10% lighter than last years models thanks to the grade 5 titanium frame.
iPhone 15 Pro Max: Design
The iPhone 15 Pro Max is designed with "aerospace-grade titanium" providing a much stronger base, and it will also be the lightest Pro Max model to date. To make it easier to hold, it will have contoured edges for a smoother grip.
One major design change coming this year is the end of the mute switch in favor of an action button, which can be programmed just like its namesake on the Apple Watch Ultra. This Action Button will be in the same place as the mute button and will be used to mute your phone out of the box. This being said, it can do different actions depending on your needs such as switching Focus modes, turning on the flashlight, and even using Shortcuts.
iPhone 15 Pro Max: Colors
At the Apple Event, it was confirmed that the iPhone 15 Pro Max will come in the following colors:
Black Titanium
White Titanium
Blue Titanium
Natural Titanium.
iPhone 15 Pro Max: Specs
Best of the best
iPhone 15 Pro Max Adds periscope lens tech for enhanced zoom capabilities.
Screen: 6.7-inch
RAM: 8GB
CPU: A17 Bionic, 3nm
Rear Camera: 48MP w/ Periscope lens
Networking: Wi-Fi 6e
Connectivity: USB-C
iPhone 15 Pro Max: Processor
In a bit of a surprise, we are due to receive the 3nm A17 Pro chip in this year's Pro Max. This comes with an entire GPU redesign and the new CPU that is 10 percent faster than the previous one. The Neural Engine is now 2x faster according to the Apple site.
That could be a significant speed increase on an already rapid chip, while potentially extending the already impressive battery life even further thanks to its power efficiency.
Apple may design its chips, but TSMC is the company that handles the manufacturing – and a DigiTimes report suggests that the 3nm chip is already "exceeding expectations" with TSMC's 3nm node performance "better than expected". The M3 Macs, expected in 2024, are also expected to move to 3nm technology.
iPhone 15 Pro Max: USB-C
The subject of much speculation, the iPhone 15 Pro marks the debut of USB-C charging and data transfer on the iPhone range following an EU ruling that means Apple is finally forced to ditch the Lightning connector.
The benefits of a USB-C iPhone 15 lineup are the ability to use more universal chargers (including those of MacBooks and iPad Pros) but also increased data transfer speed over the current Lightning setup.
iPhone 15 Pro Max: Camera
iPhone 15 Pro Max gains its own unique feature that the standard Pro model doesn't have – a periscope camera design.
Expect vastly improved zoom with the new setup without increasing the lens size. A smarter design allows the equivalent of seven lenses in the frame with a 48 MP main camera and 5x zoom. This camera is made much better by the great A17 Pro chip.
iPhone 15 Pro Max: RAM and storage
The iPhone 15 Pro Max comes in the following sizes: 256GB, 512GB, and 1TB. This does away with the 128GB model usually expected. Despite clarifying this, we still don't have official confirmation of the RAM size as none was announced at the Apple Event.
Rumors point at 8GB of RAM but we will have to wait until release to figure this out.
iPhone 15 Pro Max: Connectivity
The iPhone 15 Pro Mac will offer Wi-Fi 6E hardware for increased speeds and stronger connection across 6GHz bands.
It's not the most exciting upgrade you may have thought of, but it'll go some way to futureproofing the iPhone 15 Pro Max and increase compatibility with the latest routers in the same way the hardware has already found its way to M2 MacBook Pros, Mac Mini, and iPad Pro.
iPhone 15 Pro Max: Battery
The iPhone 15 Pro max is reported to be on par with the best battery life the phone line has ever seen. Like last year's Pro Max line, this has over a day of video playback — a substantial figure. We should have more details on what means in the coming weeks.
iPhone 15 Pro Max: Q&A
How much will the iPhone 15 Pro Max cost?
Though the iPhone 14 Pro Max cost around $1099 on launch, upgraded specs resulted in an increase of $100, making it retail for $1,199.
When can I preorder the iPhone 15 Pro Max?
Preorders for the phone go live on September 15th at 5 AM PDT
How big will the iPhone 15 Pro Max be?
The iPhone 15 Pro Max is almost identical in size to last year's iPhone 14 Pro Max, with some small changes to the size of bezels.
Is the iPhone 15 Pro Max waterproof?
The iPhone 15 Pro Max will be water resistant, but not waterproof. This means some water won't damage it but you shouldn't regularly submerge it in water.
What colors will the iPhone 15 Pro Max come in?
The iPhone 15 Pro Max will come in Black Titanium, White Titanium, Blue Titanium, and Natural Titanium.
Master your iPhone in minutes
iMore offers spot-on advice and guidance from our team of experts, with decades of Apple device experience to lean on. Learn more with iMore!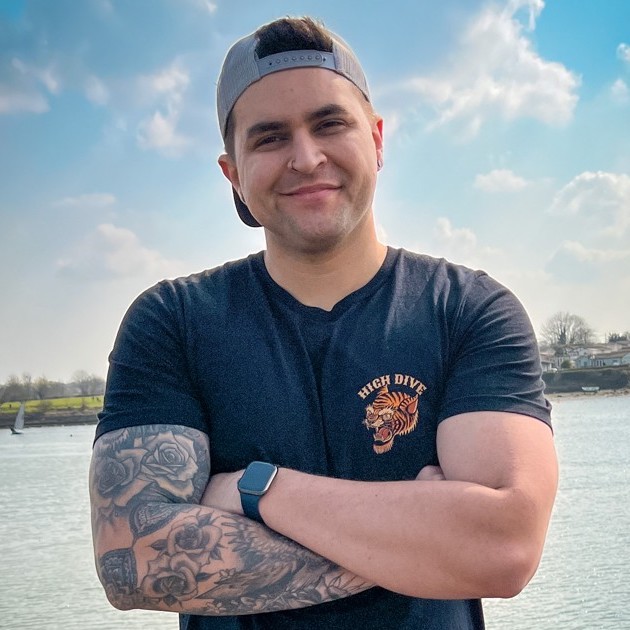 Lloyd Coombes is a freelance writer with a specialism in Apple tech. From his first, hand-me-down iMac, he's been working with Apple products for over a decade, and while he loves his iPhone and Mac, the iPad will always have his heart for reasons he still can't quite fathom.

Since moving from blogging to writing professionally, Lloyd's work can be found at TechRadar, Macworld, TechAdvisor and plenty more.

He's also the Editor in Chief at GGRecon.com, and on the rare occasion he's not writing you'll find him spending time with his son, or working hard at the gym (while wearing an Apple Watch, naturally). You can find him on Twitter @lloydcoombes.