Hide your Instagram posts with a new archive option!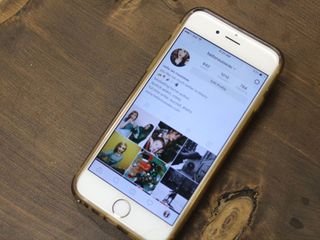 If you're someone who's been on Instagram since it first launched in 2010, chances are you have quite a number of posts and content that no longer match your current ~aesthetic~ or that are old and silly that you might not want to outright delete, but definitely don't want on your profile if someone scrolls back to the beginning.
Now, Instagram is introducing a new archive feature that will allow users to save their old posts but hide them from the view of others.
How does it work?
If you want to archive a post, just tap on the three dots next to one of your posts and click on the new archive option.
After you begin archiving posts, a clock icon will appear in the upper-right corner, giving you full access to all the posts you've archived.
What's the point?
When can I start archiving posts?
You should be able to start archiving over the next couple of months, although some users claim they can use the function already.
Will you achieve your posts?
Do you see the archive icon on your account already? Do you think you're going to be archiving frequently? Let us know what your thoughts are in the comments below!
Get the best of iMore in in your inbox, every day!
Cella writes for iMore on social and photography. She's a true crime enthusiast, bestselling horror author, lipstick collector, buzzkill, and Sicilian. Follow her on Twitter and Instagram: @hellorousseau
Archive option active around here!!!

Last header section, should be "archive" instead of "achieve":
Will you 'achieve' your posts?

I find this site notoriously bad for grammar and spelling errors. They could sure use a copy editor.

I said the same thing but I dont think they get paid to run this site for us. I could be wrong but lets cut them so slack unless you want to volunteer for the position.
Thank you for signing up to iMore. You will receive a verification email shortly.
There was a problem. Please refresh the page and try again.