How to create a group chat with Facebook for iPhone and iPad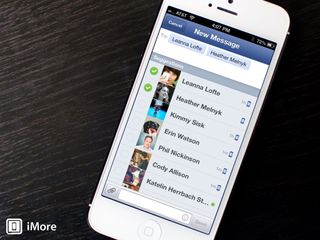 If you use Facebook on your iPhone or iPad to message friends and family, there may be times where you need to converse with more than one person on a particular topic. Facebook for iPhone and iPad lets you easily start group conversations, which makes the task easier than maintaining individual ones.
Here's how:
Launch the Facebook app from the Home screen of your iPhone or iPad
In the upper right hand corner, tap on the menu icon in order to bring out the chat sidebar.
At the top of the list, tap on the Create Group Chat... option.
Now select the people you'd like to add by searching for their names and tapping on them.
Once you've added everyone you need to, simply type your message below and hit Send.
All the recipients will receive it and you'll even be able to name the conversation along the top of the chat window.
iMore senior editor from 2011 to 2015.
Facebook is the best social networking platform and popular among people pf all age. The post is best describing the procedure to create group chat facebook iphone and ipad. YoTurf app is an iOS mobile <a href="http://www.yoturf.com/mobile-chatting-apps.html">chatting app</a> specially developed for introverts people so they can interact with people of same community based on their shared interest.
Thank you for signing up to iMore. You will receive a verification email shortly.
There was a problem. Please refresh the page and try again.