How to let App Store apps access the Health app for iPhone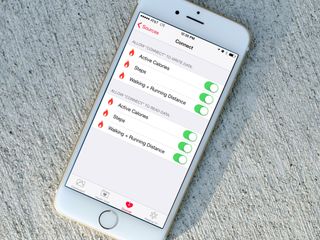 To allow Health to collect the data from App Store apps, however, you'll need to grant those apps permission to read and/or write to Health. That way, Health can keep your information absolutely private and in silos if that's what you want, but it can also act as a central repository and exchange for all your data. So, if you switch between fitness trackers, smartwatches, or apps, you don't have to start over from scratch each time. All your data goes with you.
Note: Not all fitness-releated App Store apps support HealthKit, the framework that interfaces with Apple's Health app. If an app doesn't support HealthKit, you can't use it with Health.
What "read" and "write" access mean for Health
Giving an app access to Read data means that you're okay with that app pulling data that already exists in the Health app into its own app. For example, a step tracker could pull your daily step count history from Health and populate its own graphs with it, so you can keep going write where you left off.
Giving an app access to Write data means you give it permission to write new data to the Health app. For example, a step tracker to could push its own step count back to the Health app.
For medical apps, due to privacy concerns, you may want to be very careful about granting read or write access to Health. For fitness trackers, you may find privacy concerns negligible and granting read or write access highly convenient.
How to control which apps can read and write data in the Health app
Launch the Health app on your iPhone.
Tap on Sources in the bottom navigation.
The Apps section contains a list of all the apps you have installed that support Health integration. Tap on the one you want to set.
Toggle On or Off the kinds of data you'd like that app to be able to control.
Get the best of iMore in in your inbox, every day!
iMore senior editor from 2011 to 2015.
Anyone know how to get Strava to play nice with the Apple Health app? It shows up in my apps sources list with everything enabled, but it doesn't register any of my activity.

Why doesnt my app called "runtastic" show up under sources? I just did the recent update that is compatible with the apple watch for this app but under sources i dont see it.

Apple Watch aside, I'd like to know how the Health app resolves conflict. Lets say you have three apps that all track one of the functions. How are those datum handled? Are they averaged? Does one write over the others data or are we going to see conflict with all the data mashed together. I have noticed that each of them report much different data, especially for steps and distance. 3 apps + Health and all different results. When will we see some kind of consistency and correct data being reported?
Thank you for signing up to iMore. You will receive a verification email shortly.
There was a problem. Please refresh the page and try again.