How to kill annoying Facebook group notifications on iPhone and iPad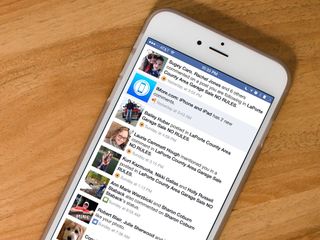 When you join a new group on Facebook, you're automatically subscribed to all notifications by default. That means your notifications feed can end up being littered with unnecessary alerts every time someone posts something to that group. Luckily, Facebook gives you an option to disable these annoying behaviors. You just have to know where to look.
How to adjust notifications for Facebook groups on iPhone and iPad
Launch the Facebook app on your iPhone or iPad.
Tap the hamburger menu in the bottom right corner of the app (looks like three stacked lines).
Scroll down and tap on Settings.
Tap Account Settings.
Tap Notifications.
Tap Group posts.
Tap the name of the group for which you want to adjust notifications.
Tap Off under both Notifications categories to disable notifications.
If push notifications stop but you still end up seeing updates in your notifications section, you'll need to unfollow that particular Facebook group.
Questions?
Did you have trouble getting group notifications turned off? Be sure to let us know in the comments below and we'll try to troubleshoot the issue!
Get the best of iMore in in your inbox, every day!
iMore senior editor from 2011 to 2015.
The Facebook app was hitting my battery and my data usage pretty hard a while back so I solved everything by simply deleting it!!
If I want to check Facebook, I just use Safari like a normal person...

Which begs the question, how to kill FB notifications, when one does not have (nor want) the FB app. How does one actually kill the FB notifications?

If Facebook would let us set unfollow as default when replying to a post.
It seems hell bent on spamming user's notification It's a good thing the apps in iOS allow unfollowing. There are platforms where you have to open the website, or even the full desktop website to unfollow a post.

My solution:delete Facebook. It's the debil! Sent from the iMore App

The problem with deleted the FB app, is that one may still receive FB notifications on one's phone - if you ever login to the website. While the web interface is not the best, it seems to mostly, sort of work. There are some quirks and one issue is the notifications - WTF.

When web notifications are supported in Mobile Safari, they'll work through the browser even when the browser isn't open

You can just delete Facebook. I havent used facebook in 4 years and dont miss it for one second. I just don't know how people can waste there time there.
Thank you for signing up to iMore. You will receive a verification email shortly.
There was a problem. Please refresh the page and try again.