I bought the iPhone 11 and the iPhone 11 Pro and this is why I'm keeping the Pro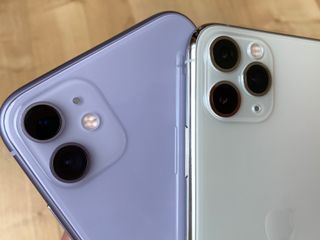 (Image credit: Karen Freeman/iMore)
I was utterly confounded by the September Apple Event. Like many fangirls and fanboys around the world, I watched the event with bated breath, knowing I'd be purchasing a new iPhone and needing to decide which model to get. I usually buy the flagship phone, but the iPhone 11 and iPhone 11 Pro are surprisingly close in specs, closer than previous years' models have ever been. Apple's rebranding of their less expensive phone as the "regular one" as opposed to the "cheaper one" and the more expensive Pro as a niche "extra" model was quite effective. And the iPhone 11 colors are the most compelling yet. The iPhone 11 comes in Purple! Not just any old purple, but the dreamiest shade of lavender, one that populates much of my wardrobe and nail polish collection.
Who I am and why it matters
I am a tech blogger. I write articles for iMore about the iPhone and various accessories. I frequently use my iPhone to take photos for iMore articles. I tend to pick a more premium iPhone, because, well, I do love Apple products. And I do use them for my work here at iMore. My iPhone is part of my work, but more than that, it's part of my professional persona. My colleagues by and large go for the highest-end iPhones, the latest and greatest. I definitely feel a bit of peer pressure here. We are pros, after all, we make a living with our tech, aren't we the target market? Not to mention that we write specifically about Apple tech and lifestyle.
But I'm also a Gen X suburban wife, mom, and teacher. I'm no gamer, maybe a little Words with Friends, but that's about it. I take a lot of photos, mostly of my travels, my kids, and my dog. I keep up with my mother via email, my friends on Facebook, my kids on Snapchat and Instagram. I'm not the typical niche tech nerd in every way. My family and IRL friends are not early adopters, and they hold on to their phones for years. I doubt most of them even notice or care when I upgrade my iPhone. Having the latest iPhone is not impressive in my social circles.
Tough decision
Is the iPhone 11 Pro worth the extra $300 (and lack of fun colors) for basically a third camera (telephoto) and a more advanced screen? Sure, there are more differences, most notably the back glass, stainless steel vs aluminum, longer battery life, and bigger storage options. But the camera and the display are what matter to me. They are the windows into the iPhone and out into the world. However, the numbers in and of themselves don't mean a lot to me. Is there some tangible difference that can only be appreciated in person? This was too difficult of a question for me to decide even with all of the specs in front of me. After a sleepless night and a last-minute flurry of indecision, I woke up Friday morning, September 13th, and ordered both the iPhone 11 (Purple, of course) and the iPhone 11 Pro (Silver. No, that Midnight Green doesn't excite me like it does the rest of the tech blogosphere.) I spent hours booting up both phones, playing with them, testing them out, taking photos with them and of them, staring at their screens.
After going back and forth a few times, in the end, I decided to keep the iPhone 11 Pro. Honestly, I can barely sense any difference between the displays, which I thought would be the biggest difference between the two phones before I had them in hand. Yes, when the two phones are side by side, I can see that the colors are different, primarily that the Pro's whites are whiter. While the iPhone 11 Pro display appears to have a pinkish cast in the photos in my gallery below, in real life, the white is truly white. Still, it wasn't the display that sold me. It was two things: the camera was a huge factor, of course. While the iPhone 11's camera is amazing, adding the third telephoto lens gives me that little bit more flexibility in my shooting. I'm excited to see what TrueDepth will add to my photos. You can see in my photos, taken at the same time from the same spot using Portrait mode, Wide Lens and Ultra Wide Lens, that the iPhone 11 makes it easy to capture nice snapshots without much effort. None of these photos of my dog were edited or re-shot.
But the iPhone 11 Pro with its Telephoto lens gave me more options:
The second feature that sold me on the iPhone 11 Pro was, surprisingly, the smaller form factor. I didn't even think size would be an issue, but I do like having a smaller phone. It just feels more comfortable and secure in my smallish hands, and the iPhone 11 is just large enough to feel a bit awkward to me. I can easily use the iPhone 11 Pro with one hand. Even with a case on, I can get a thumb most of the way across the screen. The iPhone 11 is just enough bigger that I need my whole hand just to hold the phone securely; firing off a quick text one-handed is difficult if not impossible. Even if I'm not trying to use my phone one-handed, just holding the iPhone 11 Pro is more comfortable for me. Plus I tend to have small pockets and carry a small purse, so smaller just works better for me. I don't watch videos on my iPhone very often, so in my case, screen size is less important than the overall size of the phone.
How can you decide?
So, if you're looking for some insight about which iPhone model you should choose for yourself, I'd still recommend the iPhone 11 to just about everyone. It's a fantastic product, and the camera will be an upgrade no matter which iPhone you're coming from. Night Mode, which I didn't mention because it's on both the iPhone 11 and the iPhone 11 Pro, is a game-changer. Want more information? We have an guide that lays out all of the features. Apple made a nifty comparison tool to help buyers decide on a model. Rene's top-notch reviews of each model will give you detailed insight into both the iPhone 11 and iPhone 11 Pro.
If you're still not sure, I'd recommend heading to your closest Apple Store or another retail store where you can spend some hands-on time with each model. Take the display photos in my gallery below with a grain of salt; they look different to my eye than they do in those photos taken with my iPhone XS. It's difficult to capture an accurate photo of a screen. Your own real-life experience will be a far better indicator of whether you prefer OLED screen.
The iPhone for everyone
Crowd-pleaser

Though I ended up not keeping this model, I whole-heartedly recommend it to friends and family.
My choice
Premium

It wasn't the OLED display that sold me, it was the third camera and the smaller form factor.
Image 1 of 9
Master your iPhone in minutes
iMore offers spot-on advice and guidance from our team of experts, with decades of Apple device experience to lean on. Learn more with iMore!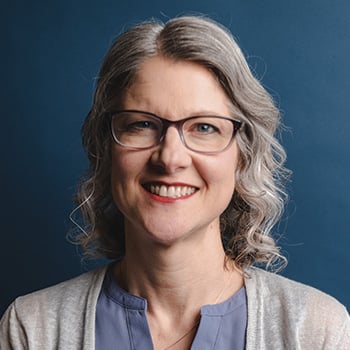 Karen is a contributor to iMore.com as a writer and co-host of the iMore Show. She's been writing about Apple since 2010 with a year-long break to work at an Apple Store as a product specialist. She's also a contributor at CNET. Before joining iMore in 2018, Karen wrote for Macworld, AppAdvice, WatchAware. She's an early adopter who used to wait in long lines on release days before pre-ordering made things much easier. Karen is also a part-time teacher and occasional movie extra. She loves to spend time with her family, travel the world, and is always looking for portable tech and accessories so she can work from anywhere.