iPhone Upgrade Program: Everything you need to know
Get a full understanding of Apple's Upgrade Program.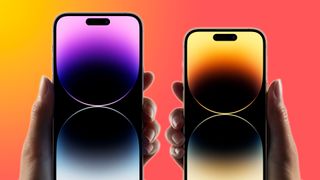 (Image credit: Future)
Want to know more about the iPhone Upgrade Program? You're in the right place.
The iPhone 15, 15 Plus, 15 Pro, and 15 Pro Max are here, and now you can start to look at all the different options when it comes to purchasing the latest iPhone. The iPhone Upgrade Program is a great way to make sure you have the latest iPhone ever year without paying a full upfront fee every time you buy a new phone.
If you're considering joining Apple's iPhone Upgrade Program, here's everything you need to know before signing up.
What exactly is the iPhone Upgrade Program?
This is Apple's response to carrier deals that allow you to finance your phone for a set amount each month. The iPhone Upgrade Program lets you buy a new iPhone, such as the iPhone 15, over the course of 24 payments. After 12 of those payments, you can upgrade to the new iPhone—no hassle or extra fees required. This means that you can upgrade your iPhone every year with no penalty if you like, though you certainly don't have to do so.
Previously, carriers offered you a set subsidy on your phone—somewhere between $300-$400 off—in return for signing a two-year contract; now, those subsidies are disappearing, being replaced instead with monthly plans from those carriers for paying off that expensive new iPhone. It makes sense that Apple got into the game.
For more information on the different options and ways to buy your iPhone in the U.S., check out our iPhone buyer's guide.
Wait, why does it make sense that Apple would get into this game?
In part, it frees users from having to be locked to a single carrier for two years: When you sign up for the Upgrade Program, you choose your new carrier or continue with your current carrier plan. If, after twelve months, you dislike the plan, you can leave it and switch to a different carrier without the hassle of getting out of a carrier-specific two-year plan.
It also gets more people to buy iPhones every year, which is always a good thing for Apple, and to buy them through the Apple Store or online Apple Store.
What iPhone models are available?
You can only sign up for the iPhone Upgrade Program if you want to purchase the most recent iPhone 15 models, so you'll always be able to get the best iPhone available. If it's an older iPhone model you want, Apple is currently only offering a trade-in program.
Is it only available in the U.S.?
Not any more! Apple has opened the iPhone Upgrade Program up to the UK and China as well. So far, no other countries appear to have an iPhone Upgrade Program at this time (Sorry, Canada).
Oooh, AppleCare+ too? What does that cover and cost?
AppleCare+ is the company's enhanced version of their popular AppleCare support service: It covers all the awesome telephone support and software advice that a regular AppleCare subscription does and tacks on coverage for unlimited accidental damage incidents.
Now, when I say "coverage," that really just means "option to pay $99 for a new iPhone after you break it or $29 for a cracked screen." It's not a free repair—but it's much cheaper than if you broke your iPhone without AppleCare+.
Normally, AppleCare+ costs $199 for two years when you purchase your device; with the iPhone Upgrade Program, you get AppleCare+ as part of your monthly fee, broken into 24 installments.
You can opt to upgrade your AppleCare+ coverage to include theft or loss for an additional $4.16 per month. The deductible for a lost or stolen iPhone is $149.
How long do I pay this monthly fee?
When you sign up, you're contracted with Apple (and its loan partner, Citizen One) for 24 months (two years). You can upgrade to the next-generation iPhone after only 12 months of payment; when you do so, you're essentially renewing your 24-month hardware contract with Apple (and Citizens).
If you decide before the 24 months are up that you want out of the iPhone Upgrade Program, you will be required to pay the remainder of the cost of the iPhone and AppleCare+, and then the device is yours. AppleCare+ will be good for two years from the date you originally signed the iPhone Upgrade Program contract.
What do I need to sign up for it?
You'll need to have a valid credit card (not a debit card), decent credit, and whoever is paying for it needs to be over 18. This is because technically you're signing up for a 24-month interest-free loan from Citizens One—via Apple's retail stores—so you need all the bits and bobs a company would usually require for a financing deal. Citizens One will run a credit check to approve you for the loan.
Remember, if you have the Apple Card, you can get 3% cash back on all purchases from Apple, including the iPhone Upgrade Program. If you haven't applied yet, now might be a good time.
Get pre-approved for your loan.
To expedite the process of getting your new iPhone, Apple has implemented a pre-approval feature that is already underway and available for returning upgraders and newly enrolling customers.
Enrolling to purchase an iPhone that is already on sale
You can enroll or re-enroll at Apple's website to purchase an iPhone that is available now (not in pre-order) by visiting Apple's iPhone Upgrade Program page and clicking on Join Now or Check your upgrade eligibility to get started.
You can also enroll from the Apple Store app.
Launch the Apple Store app.
Select the iPhone model you want to purchase on the iPhone Upgrade Program.
Select whether you are Replacing your current iPhone or buying a new iPhone on an existing carrier account.
Select your carrier.
Select your finish.
Select your capacity.
Select Apple iPhone Upgrade Program when asked how you would like to pay.
Select I'd like to enroll if you are new to the program or I'm already part of the program if you are currently enrolled in the iPhone Upgrade Program.
You will then follow the instructions to complete your loan approval process to enroll or re-enroll in the iPhone Upgrade Program.
Enrolling to purchase an iPhone that is in pre-order
Currently, Apple only allows you to get loan pre-approval for preorders like the upcoming iPhone from the Apple Store app on your iPhone (not available on iPad).
Launch the Apple Store app on your iPhone.
Tap View pricing or Preorder (depending on the pre-order status).
Tap Get Started at the top of the page under Get ready for pre-order now with the iPhone Upgrade Program.
Tap Get ready for pre-order now if you are enrolling for the first time or Get a head start on your upgrade if you are currently enrolled in the iPhone Upgrade Program and follow the instructions to check your eligibility.
Select the iPhone model you want to preorder.
Tap Get Started.
Select your carrier.
Select your finish.
Select your capacity.
Select the AppleCare+ coverage you want (if you want to upgrade to AppleCare+ with Theft and Loss).
Tap Confirm iPhone Preference.
Tap Continue to go to the next section.
Confirm your carrier. You'll need the wireless number for the phone you would like to replace and your 4-digit account PIN.
Tap Continue.
Tap Continue to go to the next section.
Fill out the personal information needed to get loan approval for the iPhone Upgrade Program. You'll need to enter your Social Security Number, your billing and shipping address, credit card payment method, date of birth, and total annual income.
Tap Continue to get pre-approval.
Your preapproval will last three days after pre-orders begin. Once pre-order ends, outstanding preapprovals will expire.
Getting pre-approval for an iPhone pre-order does not reserve an iPhone for you. It is still a first-come, first-served basis. Going through the preapproval process allows you to select the model you want for faster checkout than starting from scratch.
A note about credit report pulls
There's been a lot of confusion about whether Apple does a hard or soft pull on your credit report to approve you for re-enrollment. That's because each candidate for a loan is different. Apple's iPhone Upgrade Program overview states:
Basically, Citizen One, the banking organization Apple works with to process loans, may only do a soft pull on your credit report if it considers your previous activities in the iPhone Upgrade Program to be in good standing. However, if Citizen One deems it necessary to research further into your credit data, it might do a hard pull.
A note about credit freezes
If you've put a credit freeze on your credit report, there are a few things you should know about applying for your iPhone Upgrade Program loan.
A credit freeze is a way for you to restrict access to your credit report to protect you from identity theft. If you've put a freeze on your credit report, it doesn't affect your credit score or keep you from being able to apply for loans. There are some caveats, though.
If you are already signed up with the iPhone Upgrade Program, Citizens One will still be able to access your credit report for a soft check. The Federal Trade Commission states:Your report can be released to your existing creditors or to debt collectors acting on their behalf.
If you are joining the iPhone Upgrade Program for the first time, you can still have Citizens One run a credit check, but you'll want to first temporarily lift the freeze specifically for the credit report agency Citizen One will request your report from (either Equifax, Experian, or TransUnion).
The credit report agency must lift the freeze within three business days of your request.
To find out which agency Citizens One will request your report from, call them at 1-888-201-6306. If you cannot get this information, you can temporarily lift the freeze for all three agencies.
Here are the numbers for the U.S. credit report agencies:
Equifax — 1-800-349-9960
Experian — 1‑888‑397‑3742
TransUnion — 1-888-909-8872
You'll need to provide your name, address, date of birth, Social Security number, and some other personal information.
Do I still have to sign a two-year carrier contract?
Nope! While you'll be required to choose a carrier when you sign up for the Upgrade Program, you're not locked in for two years with that carrier as you would be in the traditional subsidy program. And, if after twelve months you don't like the carrier you're with, you can ditch them and choose a new carrier with your new iPhone.
Currently, Apple works with AT&T, T-Mobile, and Verizon. After 12 months, if you decide to switch to a different carrier, you will be directed to choose from one of the three listed carriers.
Will the carriers punish me for not getting a phone through them?
Nope: To them, your iPhone looks just like an unlocked, prepaid phone on their network; that means you should get charged non-subsidy pricing, same as you would if you signed up with AT&T Next, Verizon's upgrade program, or any of those plans.
Okay, so how do I sign up?
You can either buy your iPhone online or use the Apple Store app. Have it shipped to you, or choose the option to pick it up in store. Of course you can always just head down to your local Apple Store and buy your iPhone in person.
Can I have two different iPhones on the iPhone Upgrade Program?
You sure can. Each phone will have its only separate finance contract. So, keep in mind that you'll have to make two payments every month, even though they're going to the same place.
When and how exactly do I get a new iPhone after I start the Upgrade Program?
After you've been paying installments for 12 months, you can trade in your old iPhone for the next version. I recommend checking your eligibility first. If you're upgrading online, you'll be asked to sign a new 24-month contract and you'll have the option to trade your old iPhone in at an Apple Retail store in-person or have a Trade-in Kit mailed to you.
That said, there is a fun little loophole here, if you're the type that likes paying for things in advance. Once you've been part of the program for six months, you're eligible to upgrade as long as you pre-pay the next six payments (for a total of 12) before doing so. That means, if you wait to sign up for the iPhone Upgrade Program any time from October to March, you can still get a new iPhone in September 2019 if you pre-pay six of those payments.
But I can't sign up next June when my current carrier contract runs out and get the next iPhone when it arrives in September, right?
Right. If you signed up in June 2023, the earliest you could get a new phone would be December of 2023 if you pre-paid for six months, or June of 2024 if you wait a year—best to wait until you're on the right hardware cycle.
What if I lose my iPhone or it gets stolen?
If you upgraded to AppleCare+ with Theft and Loss, you can fill out a claim form at Apple's claims site.
If you are on the standard AppleCare+ for iPhone and your iPhone, you will not be eligible for the Upgrade Option and Apple notes that you should cancel your current plan by calling AppleCare at (800) 275-2273. You will have to pay the remaining cost of the phone.
Does the 24-month contract reset when you get a new iPhone?
Yep! When you upgrade after 12 payments, you'll sign a new 24-month contract.
What if my iPhone doesn't arrive for a month after I ordered it?
It's not uncommon for your iPhone to take a few weeks to be delivered, especially if you upgrade right at the launch of a new iPhone. If you re-enroll in the iPhone Upgrade Program, your enrollment starts on your order's date, not the date of your iPhone's arrival. This is to ensure that your upgrade cycle isn't thrown off because of delayed shipping.
If I enroll in the program and upgrade after 12 months, will Apple give me money when I trade in my old phone?
No. When I worked at the Apple Store, I got this question all the time. You can think of the iPhone Upgrade Program as a rent-to-own program. You've signed a contract to rent an iPhone for 24 months. If you trade it in after 12 months, you can start with a new 24-month contract.
But at that 12-month mark, you've only paid half the cost of the phone; you don't own it yet. Trading it in allows you to re-enroll in the program but you're just giving Apple back its property.
Now if you pay the full 24 months, then you DO own the phone outright at that point, and you can sell back to Apple or anyone you like. Or just keep using it and you won't be paying a monthly fee anymore.
Can I use this as a way to finance a new iPhone even if I don't want a new phone after a year?
Yup! You have the option to get a new iPhone after 12 payments, but you're not required to upgrade if you don't want to. After 24 months, you've paid the full price of the device and AppleCare+, and it's yours to keep or trade in.
I pre-ordered a full-priced phone, but now I want to go the Upgrade Program route! Can I do that on launch day?
Possibly, but it depends on Apple Store stock. Most likely, you'd need to return the phone you signed up for and replace it with one from Apple's Upgrade Program stock (which may or may not be available on launch day). If you've got FOMO and just have to have your iPhone on day one, you might not want to risk trying to switch to the iPhone Upgrade Program after you've already pre-ordered.
What if I pay the full 24 months and decide to upgrade after two years?
That's not a problem. The iPhone you paid off in the iPhone Upgrade Program is yours to keep. You'll re-enroll with a new finance contract, but it'll feel like you never stopped (except that you now have two iPhones). Now that you own the older iPhone, you can sell it (to Apple or to anyone) and make some money from it.
Master your iPhone in minutes
iMore offers spot-on advice and guidance from our team of experts, with decades of Apple device experience to lean on. Learn more with iMore!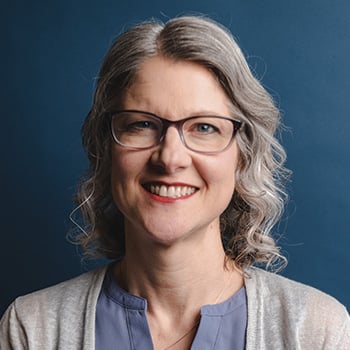 Karen is a contributor to iMore.com as a writer and co-host of the iMore Show. She's been writing about Apple since 2010 with a year-long break to work at an Apple Store as a product specialist. She's also a contributor at CNET. Before joining iMore in 2018, Karen wrote for Macworld, AppAdvice, WatchAware. She's an early adopter who used to wait in long lines on release days before pre-ordering made things much easier. Karen is also a part-time teacher and occasional movie extra. She loves to spend time with her family, travel the world, and is always looking for portable tech and accessories so she can work from anywhere.