infltr gets a major update for iOS11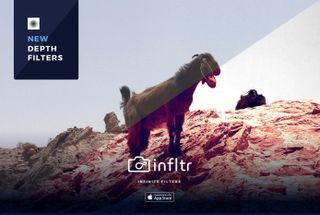 As your iPhones and iPads get ready to blossom with iOS 11, apps like infltr are getting a facelift in time for the latest update.
One of the coolest things to come with the launch of the iPhone 7 Plus was Portrait Mode, which essentially turns your iPhone into a DSLR camera, and now with iOS 11, infltr is introducing different Depth Effect filters.
infltr is a leading photography app that has become the very first app to allow editing of depth photos, along with four of the most popular photo types on social media:
Stills
Live Photos
Video
Animated GIFs
Not only is the app incredibly fun to use while you're editing your pictures and simple to get started with, but with new features like Depth Effect filters that add different filters to the background of photos, the ability to capture photos straight from the app with depth control, support for new files and photo edits, and the ability to drag and drop on your iPad, infltr has your photo editing needs covered front to back with iOS 11.
Think of infltr as the ultimate Instagram for all types of photos: you can now automatically add a different filter to the background and the foreground of your photos containing depth information.
Cella writes for iMore on social and photography. She's a true crime enthusiast, bestselling horror author, lipstick collector, buzzkill, and Sicilian. Follow her on Twitter and Instagram: @hellorousseau
I was able to get the app for free in the Apple Store app on my iPhone. Check there first.
Thank you for signing up to iMore. You will receive a verification email shortly.
There was a problem. Please refresh the page and try again.