Instagram starts alpha testing on iOS and Android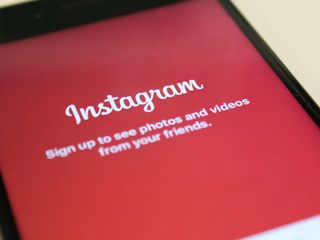 (Image credit: Instagram )
Instagram: either you love it, or you're super annoyed with all the selfies people are taking, but if you are someone who loves the app, then news about Insta's latest alpha texting programs on iOS and Andorid might make your heart happy.
While Instagram has actually been dolling out beta programs for a number of years already — think things like account switching, archiving photos, multi-photo posts, comment replies — that have become a key part of how we use and navigate the app, new alpha testing is coming in the next little while.
So we have to ask: would you be an alpha tester for the 'gram if you're on Android or iOS? If the answer is yes, there's a way to get involved thanks to the people over at Android Police...
Click this link
Enter your email & join the group
Join the Instagram Testing Program

(opens in new tab)

by clicking Become a Tester.
Profit.
What do you think?
If you do end up deciding to sign up for Instagram testing, feel free to Tweet me @hellorousseau to let me know any cool features you're able to play with!
If not, why not? Not a big fan of Instagram? Let us know in the comments below!
Get the best of iMore in in your inbox, every day!
Cella writes for iMore on social and photography. She's a true crime enthusiast, bestselling horror author, lipstick collector, buzzkill, and Sicilian. Follow her on Twitter and Instagram: @hellorousseau
Well, the iMore blog mentions Android and iOS, but if you click on the links to join, it's for Android only. https://techcrunch.com/2017/12/19/in...s-and-android/ "Unfortunately, the iOS program is not taking any additional requests to join at this time."
Thank you for signing up to iMore. You will receive a verification email shortly.
There was a problem. Please refresh the page and try again.