iPhone 4 "glassgate" -- Sue!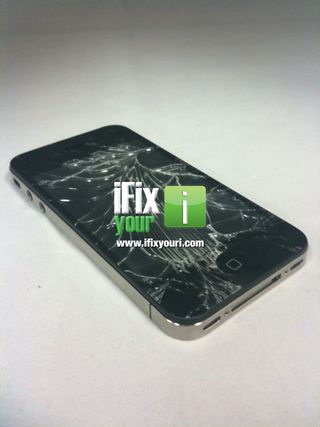 California resident Donald LeBuhn has filed a class action lawsuit against Apple after, he claims, his daughter dropped his almost new iPhone 4 from 3 feet and the glass shattered. Yes, "glassgate" is back in the news:
I'm on record as thinking Apple putting glass on both sides of iPhone 4 was a bad idea from the get-go (and something they're going to change in iPhone 5) but is it really actionable? Should Apple fix up or pay up, or is this just another nuisance suit?
[LA Weekly, thanks Anthony]
Get more iMore in your inbox!
Our news, reviews, opinions, and easy to follow guides can turn any iPhone owner into an Apple aficionado
Senior Editor at iMore and a practicing therapist specializing in stress and anxiety. She speaks everywhere from conferences to corporations, co-host of Vector and Isometric podcasts, follow her on Twitter @Georgia_Dow and check out her series at anxiety-videos.com.