iPhone 6's digital wallet could also store all your loyalty, reward cards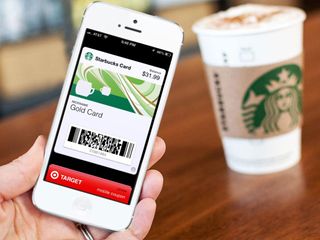 Loyalty and membership reward cards could find a digital home on the iPhone 6 if speculations that Apple will be announcing a new NFC-based digital wallet hold true. In addition to rumors of Apple working with banks, credit card issuers, merchants, and retailers, Apple may also be working on expanding loyalty and reward cards in the new digital wallet, which could allow iPhone 6 owners to replace their physical wallets.
According to a report, global hotel group IHG International may be a key partner. Currently, in Apple's Passbook application on the iPhone, users are able to store select loyalty and membership cards from SPG, AAA, and Walgreens. These cards are accessible to merchant systems via a bar code, rather than a tap-to-pay NFC method. The NFC method could make it easier, though it would require new hardware.
According to Bank Innovation, the new NFC-based loyalty card wallet would be tied into iTunes, and Apple has shown that it is looking to hire a marketing manager to handle loyalty programs, though the job description cited was vague.
Various competing digital wallets have already begun integrating loyalty and membership cards, including the competing Google Wallet, which also relies on NFC for payment on select Android phone models.
Do you think Apple could ignite the NFC payment market? Tune into iMore tomorrow as we'll be covering Apple's iPhone 6 announcement live.
Source: Bank Innovation
No...I doubt NFC is going to suddenly explode just because apply is finally going to use it. Stores still require identification due to thief's, so NFC will only be used for Starbucks and other cheap items like they are currently. You're never going to buy a $500.00 item using NFC. Posted via the Android iMore App!

Touch ID plus Secure Enclave plus Tokenization are all the security you or any other civilian will ever need. American Express, MasterCard, and Visa all support a Tokenization standard. As for NFC, who knows? Whatever contactless hardware solution Apple uses is fine. The wannabes may never be able to copy and/or catch up because none of them can control their hardware and OS integration like Apple.

For the record, a lot of the "wannabes" have been making contactless NFC payments for years with Google wallet.

Google used to use the secure element inside phones. It wasn't the control over the hardware that killed it, it was Verizon. Verizon has their own wallet system called SoftCard (was ISIS). Google has to move to an emulated secure element to get around the Verizon restriction. If Apple makes NFC "cool" that's great. But keep in mind that years and years of infrastructure was built up to support NFC payments. From the terminals to the networks, to the back end systems. Apple didn't do any of that. It was the credit card companies and vendors that did that. Google and Apple are just emulating a plastic card. The TouchID only give Apple a bit more profit by protecting the transaction from fraud and chargebacks. That difference is not really going to be noticed by the customer. NFC might actually be the most boring part of the presentation. A friend of mine said that Apple has something very cool. Since he knows something about the sapphire plant I doubt it has anything to do with NFC.

Don't people make far more payments for 'cheap items' than they do $500 ones? Replacing these with NFC will be the big win, not the one-off expensive purchases. I use a contactless credit card (no PIN number or signature) a couple of times a day to pay for small items, many of which also have loyalty cards (coffee in the morning, lunch etc). If Apple can replace these payments with NFC and tie in loyalty cards so I don't need to carry 4-5 of these at a time then I'll definitely use it.

I can never get the store's scanner to scan the codes on my iPhone 5s screen. I've tried it both at Target and at Kroger grocery stores, and I do not use any kind of screen protector. I would welcome a NFC version of loyalty card!

I Always get my iPhone 5s with Screen Protector Scanned @ Kroger @ Checkout. Always worked like a Charm without any Problems. (Bring it on Timmy Boy)

It depends on the type of scanner. Starbucks scanners are designed to scan screens. Supermarket scanners are NOT designed to scan screens.

"Do you think Apple could ignite the NFC payment market?" Is the Pope Argentinian?

Wow! Again just like Google Wallet!

Really nice ! apple's passbook application would be great alternative for loyalty cards and carrying withit everywhere. Similarly i found the android app called blinkbee which has a features to manage all reward point programs with redeemtion. http://www.blinkbee.com
Thank you for signing up to iMore. You will receive a verification email shortly.
There was a problem. Please refresh the page and try again.