Join the discussion: Is the iPhone 7 Plus antenna worse?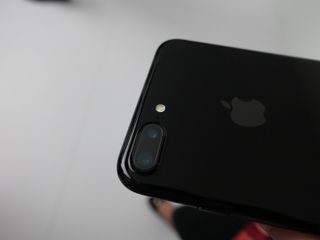 Whenever a new iPhone is launched, there are always flaws that are found and pointed out by curious and concerned consumers.
A few years ago it was the bending of the iPhone 6, but when the iPhone 7 Plus launched last year, there was some speculation about the antenna – specifically, how it might not be the best of the best…
Some people say they've seen a bit of a difference between their iPhone 7 Plus and iPhone 6 Plus...
While others say they only notice a difference in the number of bars they would normally get...
Hop on into the iMore forums and join the discussion today! We love to hear from different Apple-lovers and their opinions on different tech, updates, gadgets, and more!
See you in the forums!
Cella writes for iMore on social and photography. She's a true crime enthusiast, bestselling horror author, lipstick collector, buzzkill, and Sicilian. Follow her on Twitter and Instagram: @hellorousseau
I've noticed a bit of difference at work between my 6s+ and 7+, but it might just be due to changes in my building (more floors above being built out and creating more interference). there is a spot where if I walk out of my office to take a call probably 50% of the time either the caller can't hear me for a few seconds or the call will drop. Also have noticed the GPS tracking while walking with the Fitbit app is not as accurate. The line is a lot more zigzag'd than on the 6s+. I'm suspecting the redesigned antenna lines aren't allowing as good of a signal but who knows.
Thank you for signing up to iMore. You will receive a verification email shortly.
There was a problem. Please refresh the page and try again.